The Clermont Restaurant and Bar
The menu in our Charing Cross restaurant is inspired by the classics with a modern twist, created from fresh, locally-sourced produce wherever possible.
So whether it's a breakfast to set you up for the day, a three-course meal, or an evening of cocktails, our Clermont Restaurant and Bar has everything you need to make your visit unforgettable.
Breakfast at The Clermont
Choices for both the Full English loyalist and the more continentally inclined.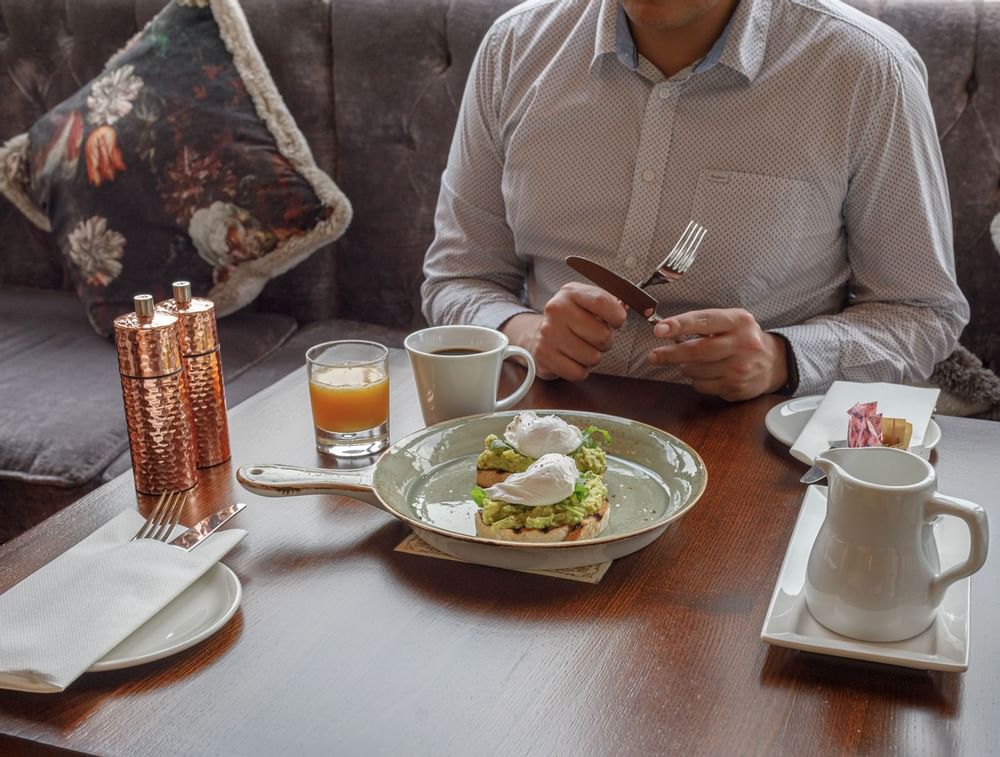 All Day Dining
Serving an all-day menu of fresh, seasonal British cuisine. From light meals to the Clermont burger or succulent rib-eye steak, our dishes are both elegant and sufficient.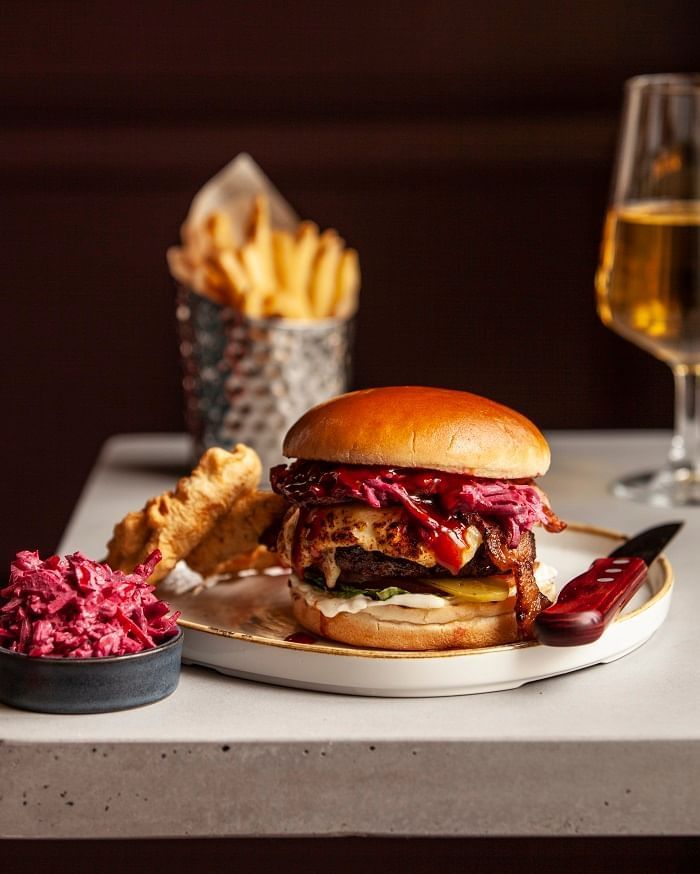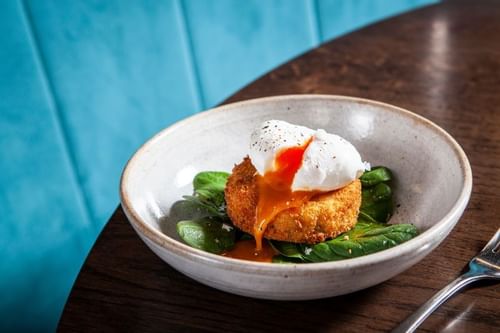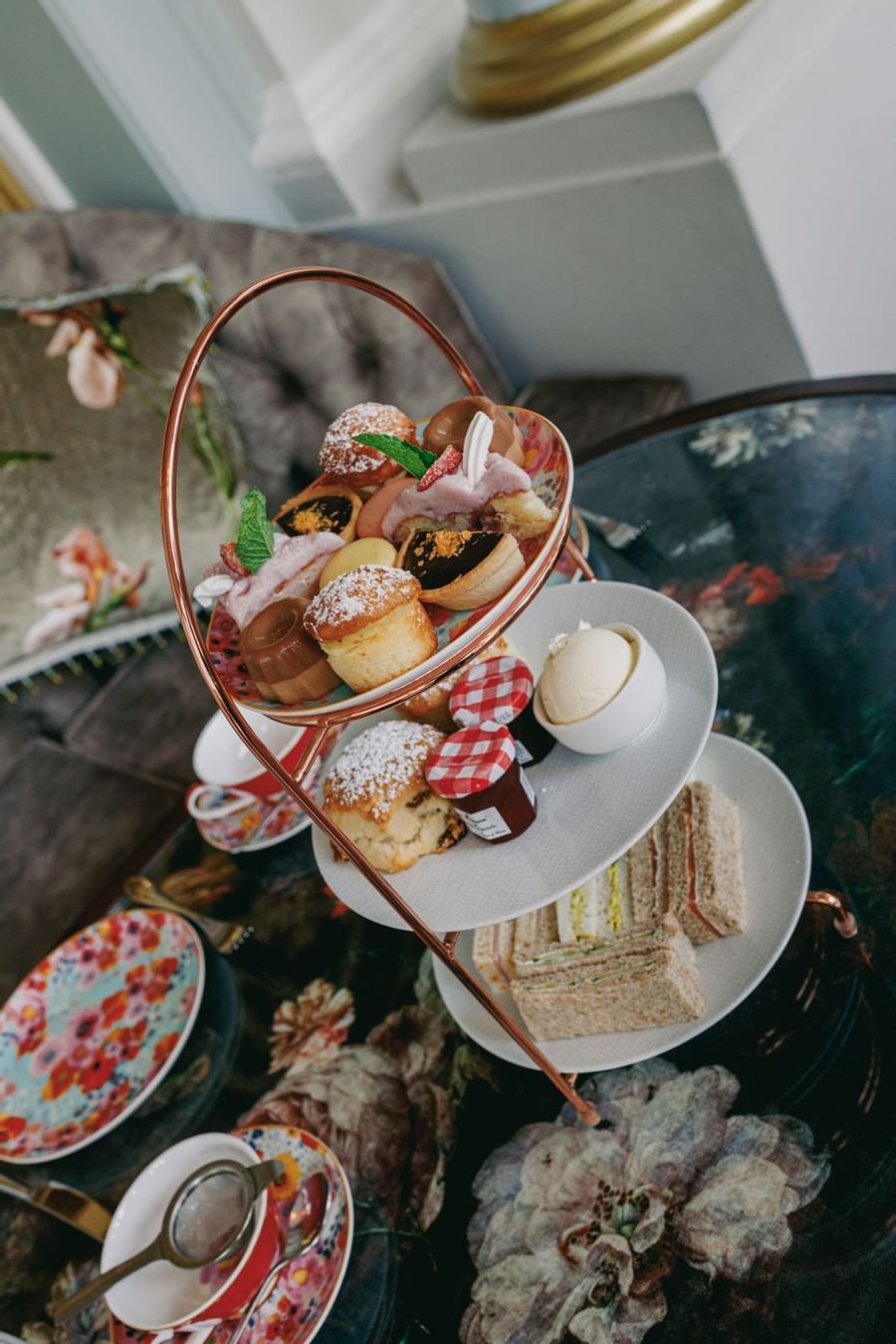 Afternoon Tea at The Clermont
Our elegant afternoon tea experience is a delight any time of year. Treat your friends or family to a very special afternoon tea at The Clermont. Also available with bubbly for a bit of extra sparkle, £49 for 2.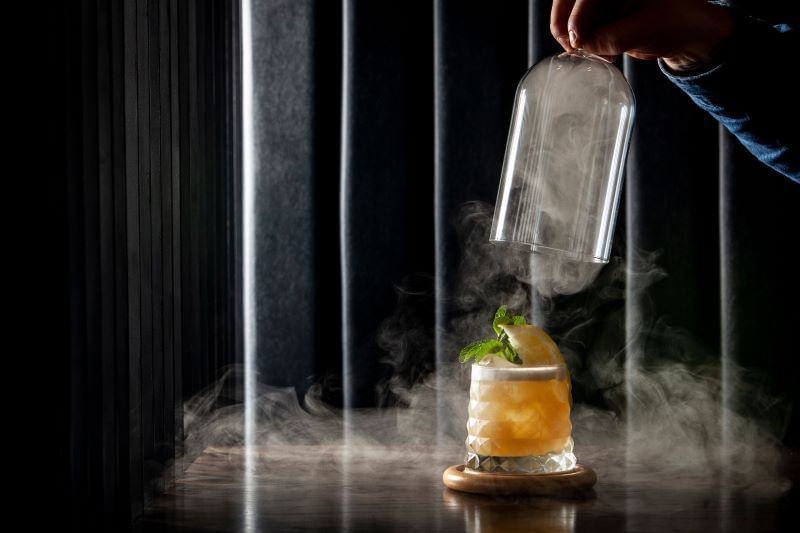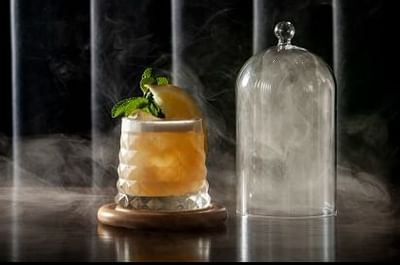 The Clermont Cocktail
Our signature serve is a bittersweet classic with a beautifully unexpected twist. Bourbon and Amaretto bring richness when combined with sharp lemon and sweet fig – delivered in a theatrical cloud of smoke, naturally.
Group Dining
Great company demands great food. Book a private dining room for you and your guests – and let us worry about the details.