Bars & Pubs in Victoria
The Clermont, Victoria is perfectly placed for a variety of superb outings - from shopping in Belgravia, Chelsea or Knightsbridge, to exploring London's art and culture at the Tate Britain gallery (once it's open again), or relaxing in St. James' Park gardens. No matter what you do though, you're likely to work up an appetite. We've found a few classic pubs and bars that you might like to try out on your wanderings.
Bbar, Victoria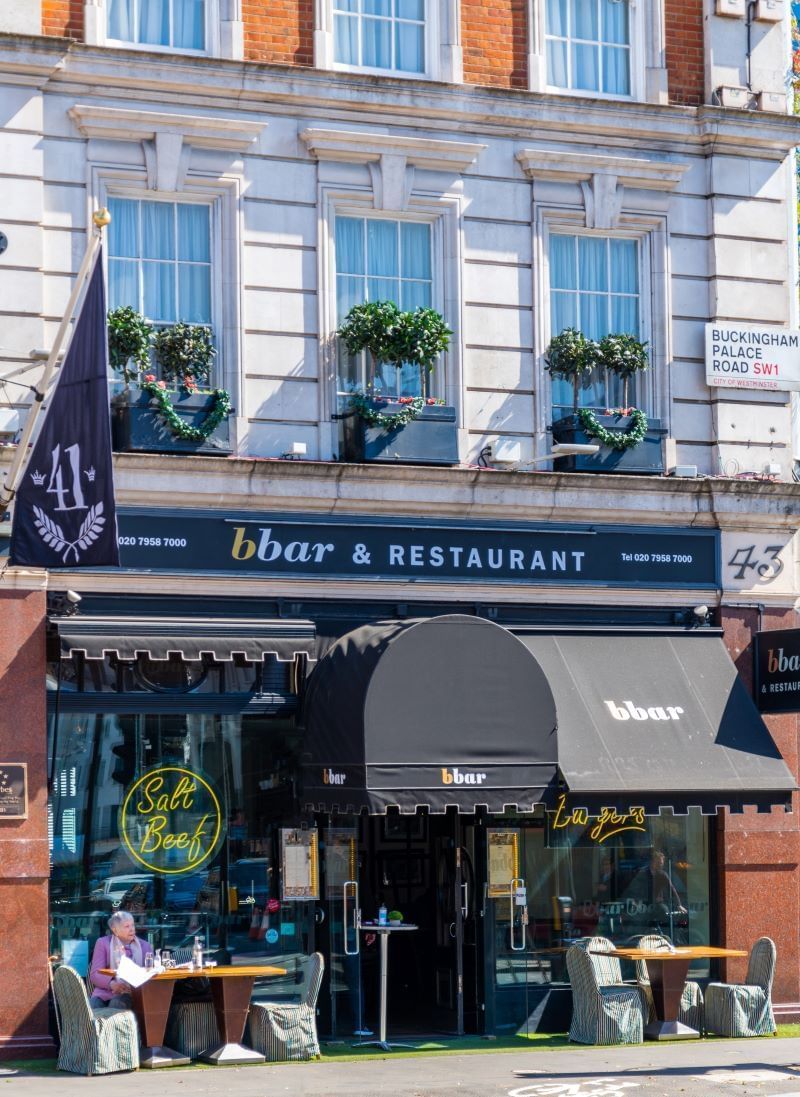 A hop away from the Buckingham Palace Gift shop is this South African bar complete with an outdoor terrace. If you're looking for a cocktail bar in Victoria, this is the place. The drinks menu uses unusual ingredients like jelly bean infused gin and truffle honey and even has a cocktail featuring sake served warm. They were voted best for afternoon tea in the Open Table Diners Choice award in 2020 so could be a viable alternative to tea with the Queen. Invitations here are a lot less formal with a happy hour every day from 5 to 7pm.
The Rising Sun, Pimlico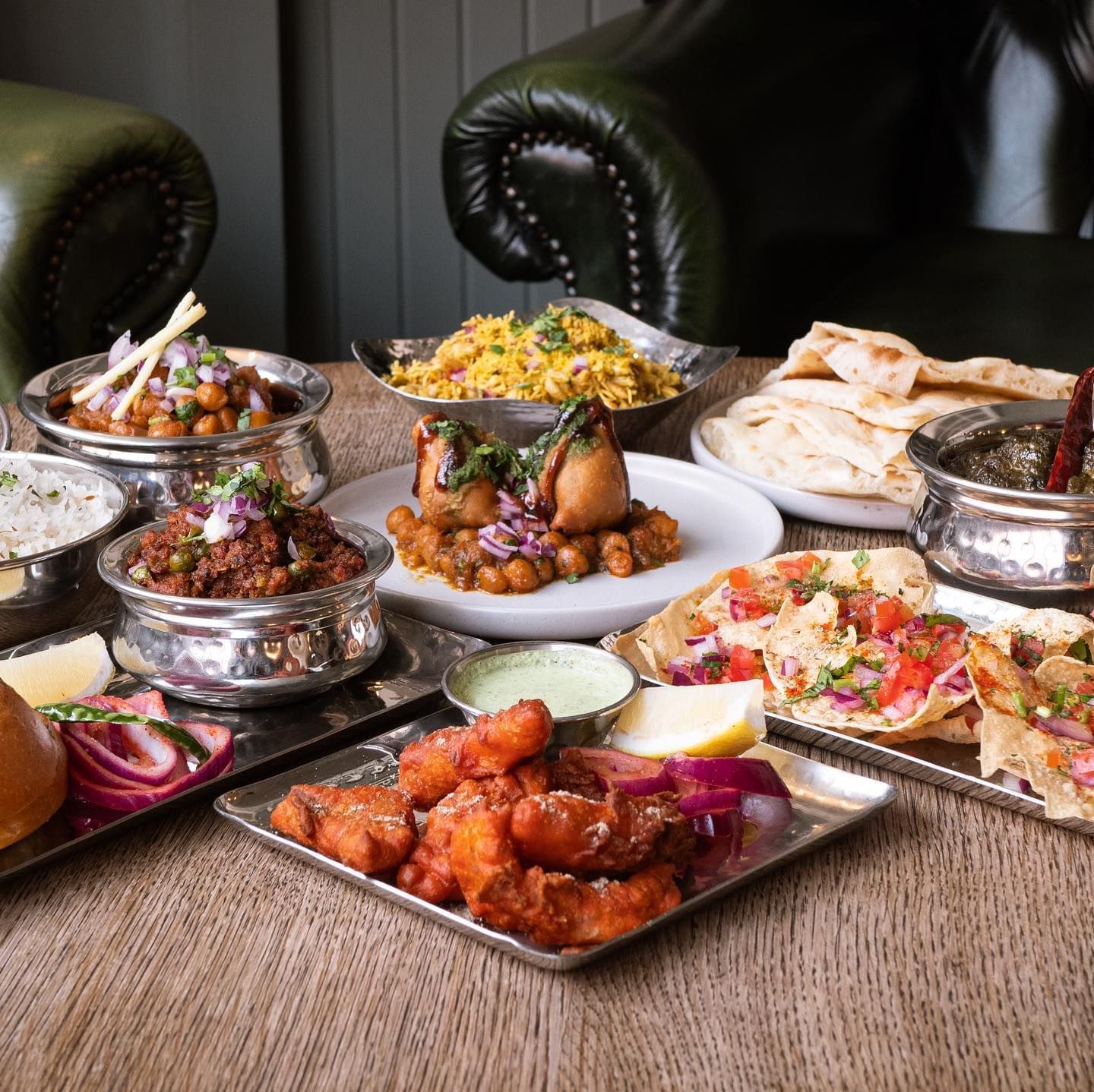 One of the best outdoor bars in Victoria, this local pub has just been freshly refurbished with a new look, this venue has an entire patio full of colourful tables, chairs and sofas to enjoy with food and drink. The menu features two Indian food residencies, Amma's Kitchen for street food kathi rolls and bar bites and Burger Singh with lamb and crispy chickpea and potato patties full of flavourful spices. Regulars comment on the atmosphere and sing the praises of the food on offer, especially the spiced burgers.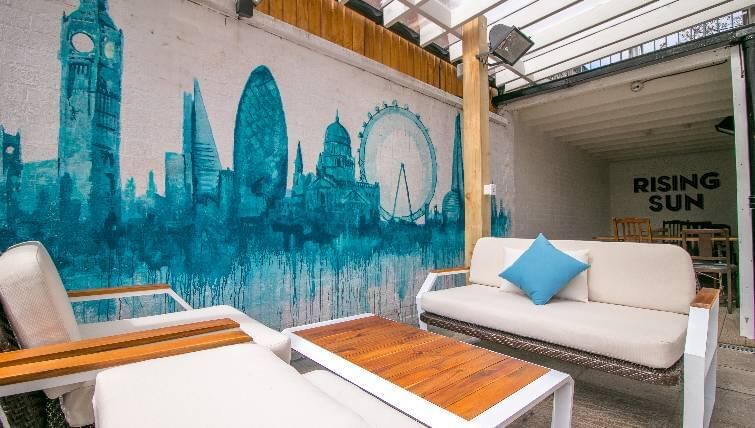 Chucs, Belgravia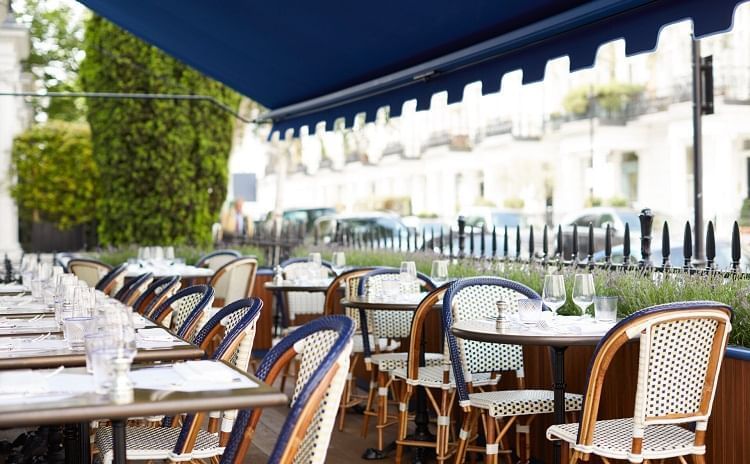 This chic spot is designed to look like a yacht, serving cicchetti (small Italian plates), aperol spritzes and coffee. The real draw for Chucs, compared to other pubs near Victoria, is their wraparound terrace, a favourite for both celebrities and influencers. The menu standout is their brunch offering, with eggs benedict and house granola, served with a side of bloody mary cocktails.
Alfred Tennyson, Belgravia
Alfred Tennyson is a pub-slash-restaurant mix that serves local, farm to fork seasonal food. They work directly with farms and boutique wine producers (highlighted on their website). Obviously, you'll also have a large selection of drinks to choose from as you sit outside, on a quiet residential street in beautiful Belgravia.
Rather not make the trip? Chefs at Alfred Tennyson have thoughtfully shared their signature recipes on their blog. A highlight is their Bramley Apple Pie recipe which you can find here. To whet your appetite before your trip, try making this pastry filled with apples and brandy, finished with salted caramel sauce and topped with pecans and orange zest.
Take a look Opens in a new tab.
The Queens Arms, Pimlico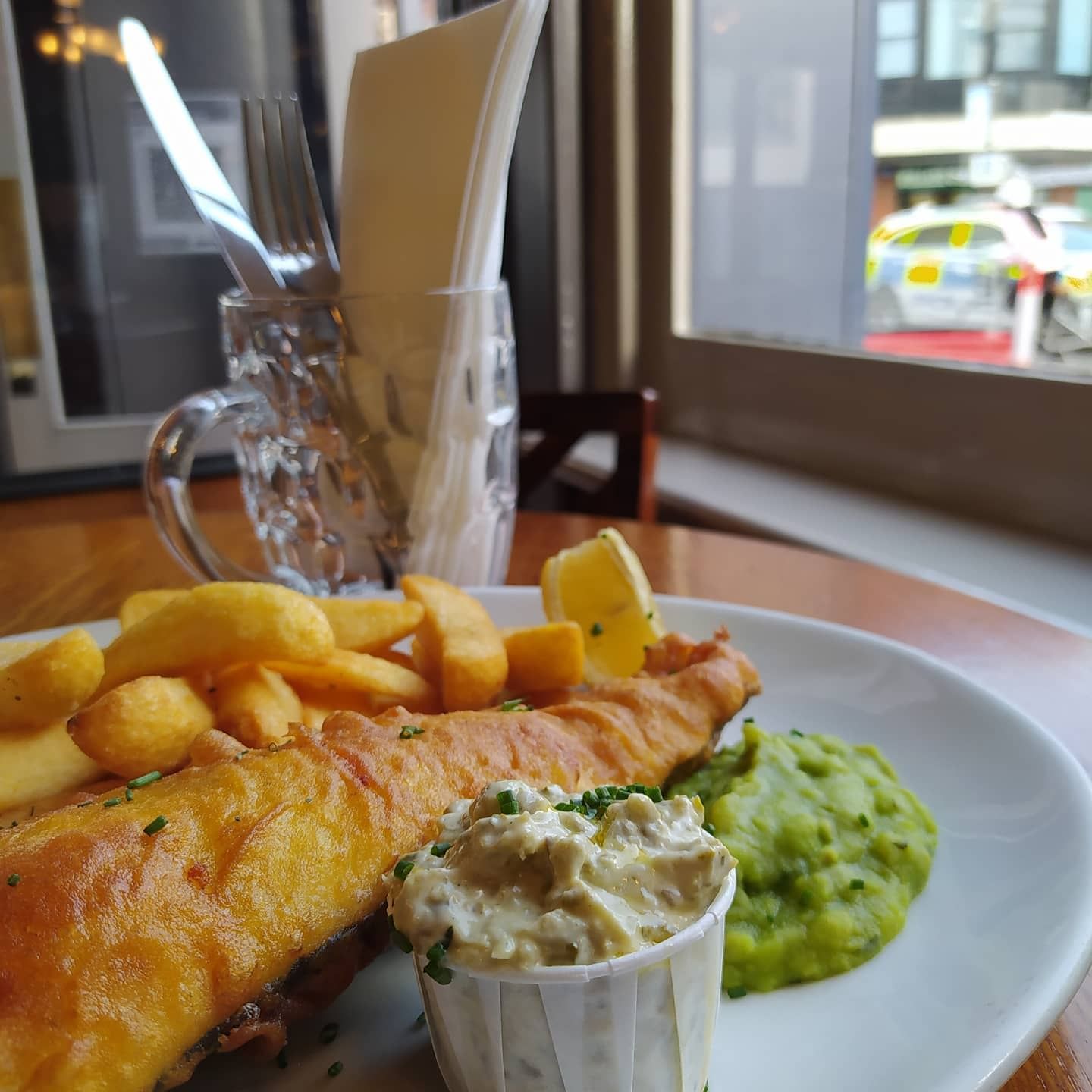 For a pint with your meal, head on down to The Queens Arms. As a gastropub they take their food seriously, and it shows. On Fridays they have Fish & Fizz with their beer battered cod and chips with mushy peas, paired with prosecco. Judging by a true quality marker of a pub, their Sunday roasts are celebrated for their generous portions and bottomless gravy. They have a small outdoor seating area where they actively encourage making yourself at home by bringing blankets.
If this list of classic bars and pubs near Victoria has enticed you, book yourself a stay at the Clermont Victoria and start exploring. With so many exciting pubs and cocktail bars in Victoria, you might want to consider making it a long weekend, to give yourself more time to enjoy what London has to offer. If you want more food suggestions why not take a look at our alfresco dining list.