Are you dreaming of a trip to Japan? With spectacular gardens, flavourful cuisine and a rich and varied culture, it's no wonder that the country has pride of place on many a bucket list. But did you know that you can enjoy many of those Japanese pleasures right here in London?
We've put together our top picks for Japanese places in London that will help you find that authentic Japanese experience you've been craving. From Kensington Sushi to a Japanese tearoom, there's lots to discover.
Kyoto Garden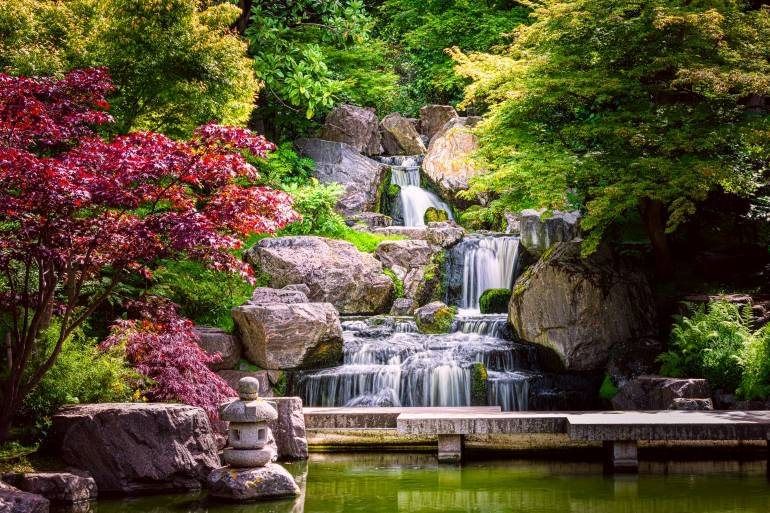 With its rippling waterfall and lake full of gleaming coy carp, this peaceful spot really is a little slice of Japan in London. This Japanese waterfall garden is part of Holland Park in Kensington and was donated by the Kyoto Chamber of Commerce back in 1991 to celebrate the friendship between Japan and the UK.
Kyoto Garden is a perfect place to wander all year round when visiting London, with Japanese topiary, stone lanterns and other delights at every turn. You can even enjoy one of the most quintessentially Japanese experiences every spring when the cherry trees blossom. A visit in autumn to witness the maples turn burnished red and gold is not to be missed either.
Kyoto Garden is found in Holland Park W8 6LU, London. The nearest underground stations are Holland Park and Kensington High Street.
Japan House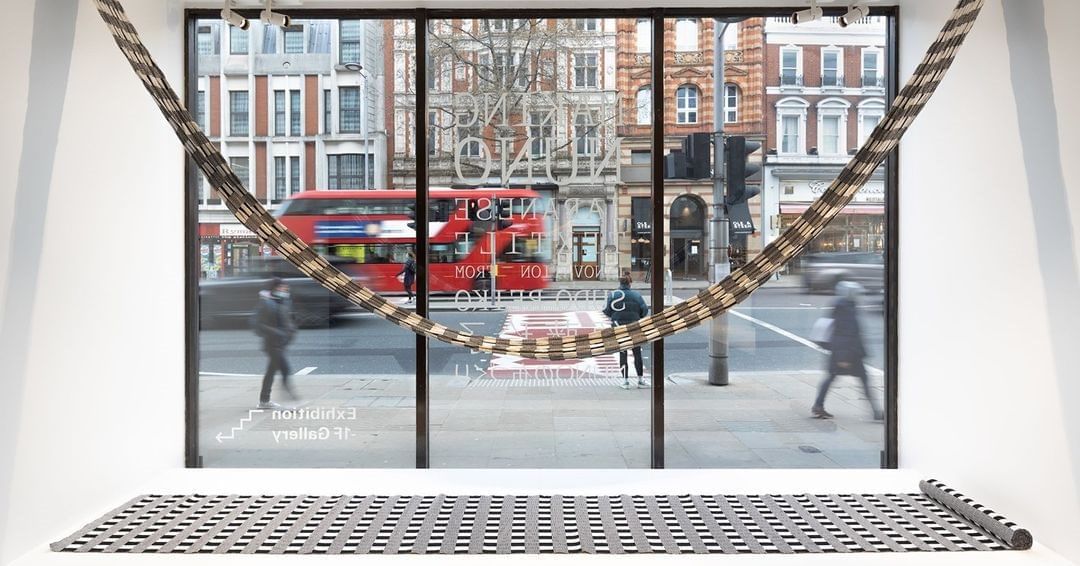 Japan House lets you get hands on with Japanese culture in London. Located on Kensington High Street, it's an immersive space where you can enjoy exhibitions, talks and workshops for free.
Exhibitions and displays are constantly changing, with previous topics spanning history, technology, traditional craft and anime. Japan house was founded by the Japanese Ministry of Foreign affairs so you can be sure you're getting accurate information - it doesn't get much more authentic than that!
Once you've finished strolling the current exhibition, you can browse their library for a while. Even the gift shop is a place to be informed as they provide fascinating insights on how the various treasures were created.
You can find Japan House at W8 5SA. The nearest underground station is Kensington High Street.
Akira Restaurant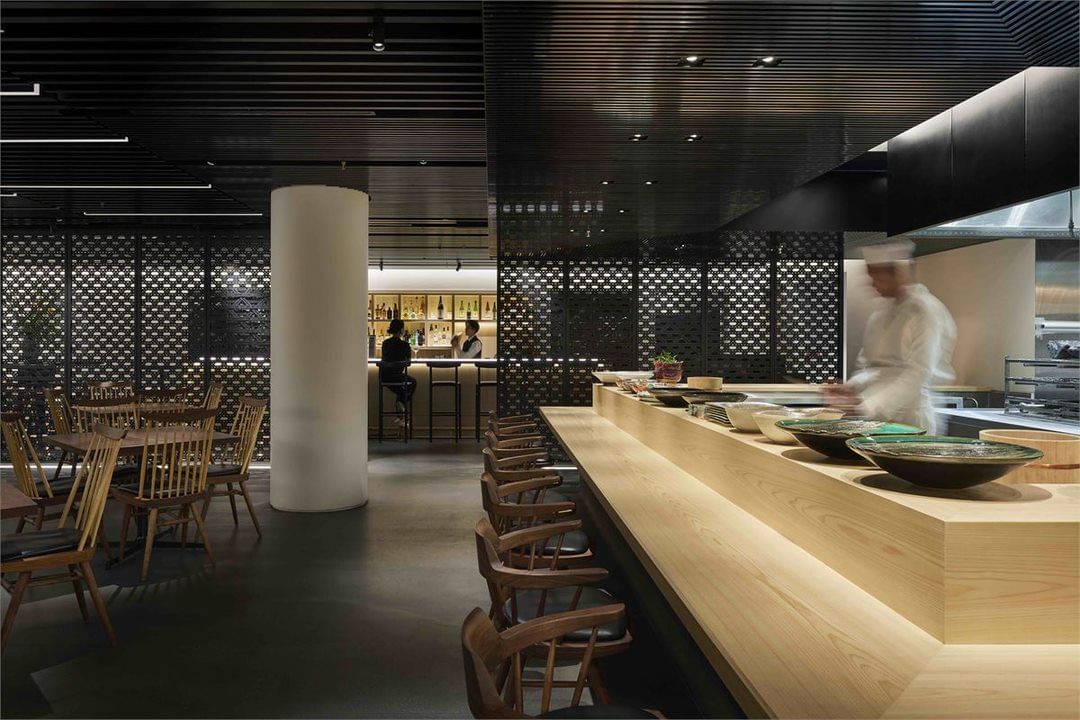 This renowned restaurant is part of Japan House in Kensington. It's named for the executive chef, Shimizu Akira, who carefully designed the experience to reflect his beliefs about quality dining. Even the tableware has been selected by the chef, drawing on the talents of Japanese artisans.
A meal at Akira is a theatrical experience thanks to the open kitchen, allowing you to watch the Chefs mastery in action. Savour dishes that range from delicate sushi (like salmon with flying fish row) to sizzling skewers of wagyu beef cooked over open charcoal flames on the robata. You can enjoy lunch, dinner or even a Japanese inspired afternoon tea.
Akira Restaurant is located on the first floor of Japan House, Kensington (directions given above).
SOAS Japanese Roof Garden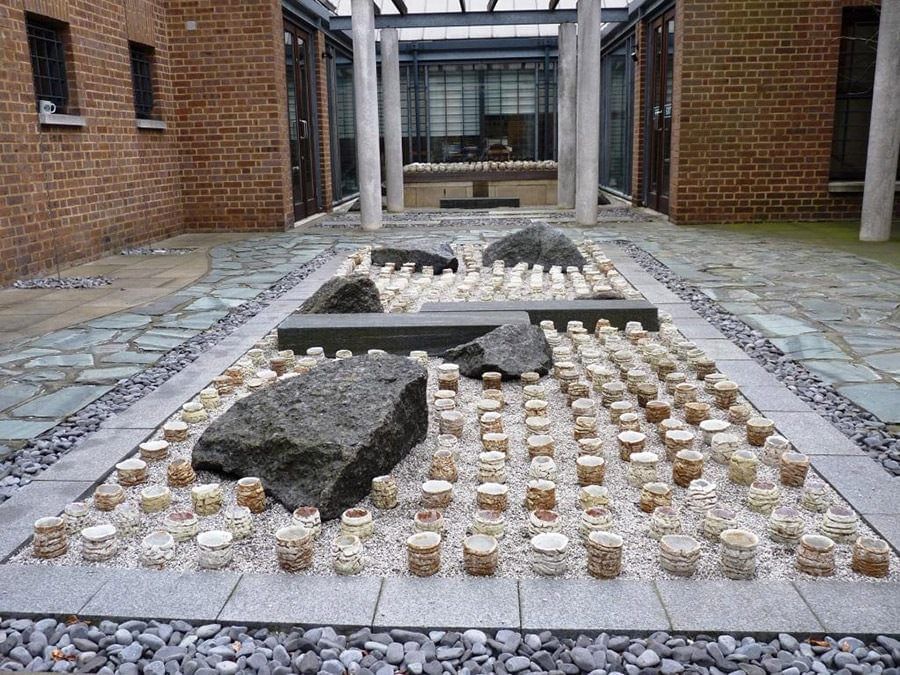 Experience Japan while nestled on the roof of the Brunei Gallery in leafy Russel Square. It has been designed with forgiveness in mind so it's the perfect chance to sit quietly under the wisteria and let go of any frustrations that might be getting you down.
Even if you don't have anyone to forgive, the collage of colours and textures provided by the different stones is a treat for the eyes after hours of window shopping or gallery hopping. You might also be lucky enough to catch a tea ceremony or performance on the small stage.
The roof garden is free to visit while the gallery is open so why not combine a trip to see the exhibitions with a quiet moment?
The Brunei Gallery is located at WC1H 0XG. The nearest underground station is Russell Square.
Japan Centre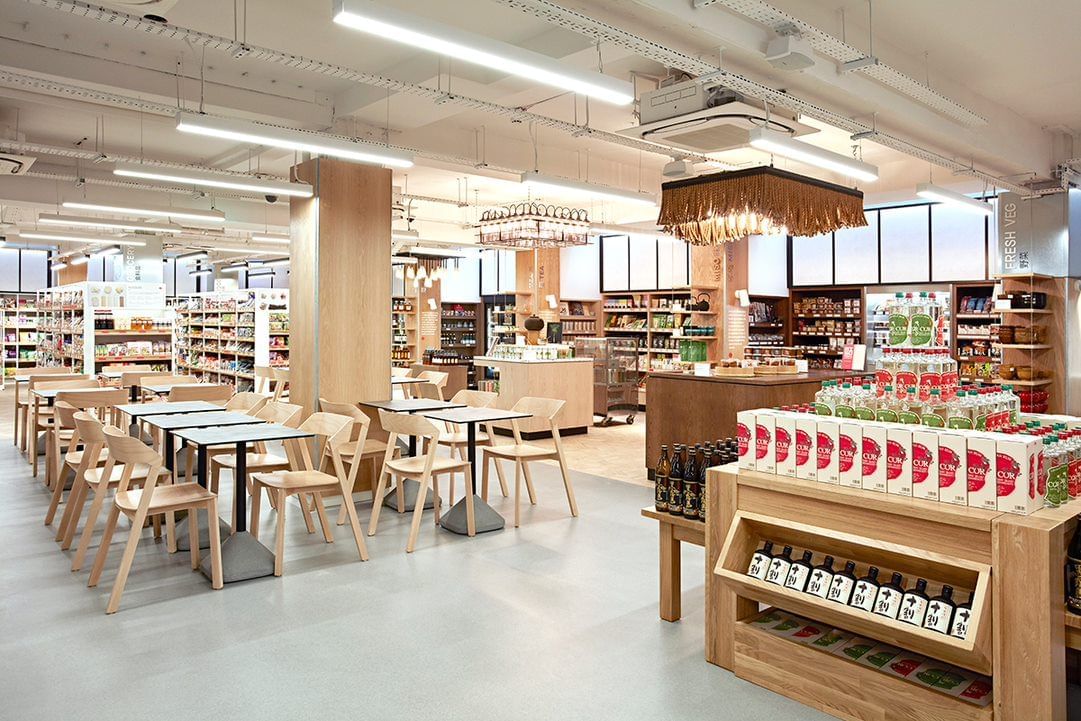 The Japan Centre's flagship shop on Panton Street (Regents Street) is the ideal place for a spot of retail therapy. The Japan Centre brand was first established in 1976 and it's now a leading source of Japanese ingredients in the UK.
Foodie's can start with a wander around the food hall, visit the butchery and fish counter to see the experts at work and then finish up at the bakery for some Japanese patisserie. There might even be demos and tastings going on.
Feeling full already? Take a gentle stroll around the book or homeware departments as you hunt for the perfect items to add a little Japanese flare to your home.
You can find the Panton Street shop at SW1Y 4EA. The nearest underground station is Piccadilly Circus.
Katsute 100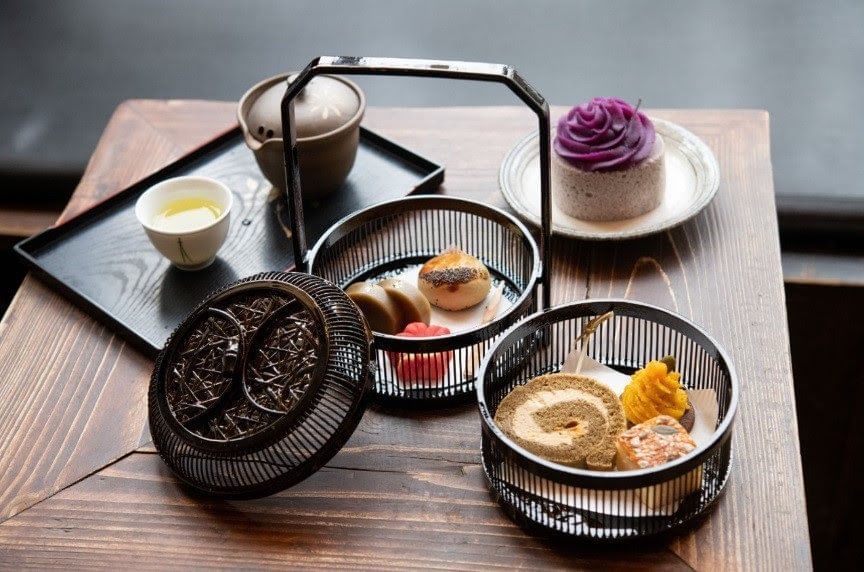 If tea is your thing, head to Katsute 100 in Islington. This charming tearoom blends the spirit of the Japanese tea ceremony with British flourishes for a truly relaxing experience. Sit inside and enjoy the antiques and soft jazz or take your tea outside to their soothing garden.
Tuck into Japanese-inspired desserts like matcha crepe cake or yuzu scones while sipping on one of their many specialty teas. Everything has been designed to showcase the work of small producers in Japan. Katsute 100 is the perfect place to chill and enjoy delicacies that you're unlikely to find anywhere else in the UK.
You can find Katsute 100 at N1 8EG, London. The nearest underground station is Angel.
If you're looking for a taste of Japan without leaving the UK, experiencing the Japanese culture in London is a great way to start. Whenever you want a Japanese fix, check out this list of Japanese places in London and experience Japan to your hearts content. And if you're looking for a hotel nearby, with our central location in both Charing Cross and Victoria, you're never more than a hop, skip and jump away from experiencing the best London has to offer.
---
Visit the city that gives you the world
Discover more countries and culture in London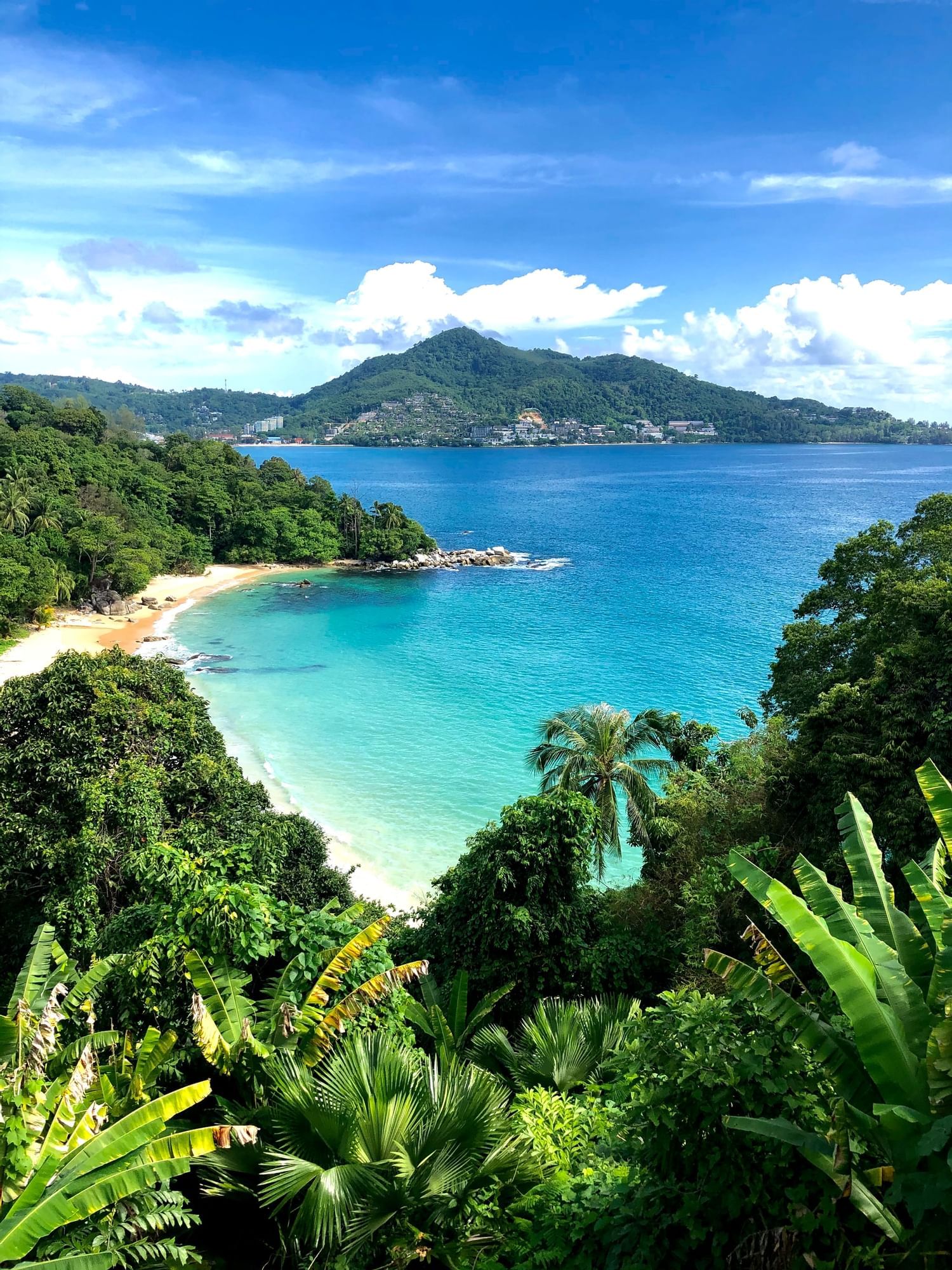 A taste of Asia
Thailand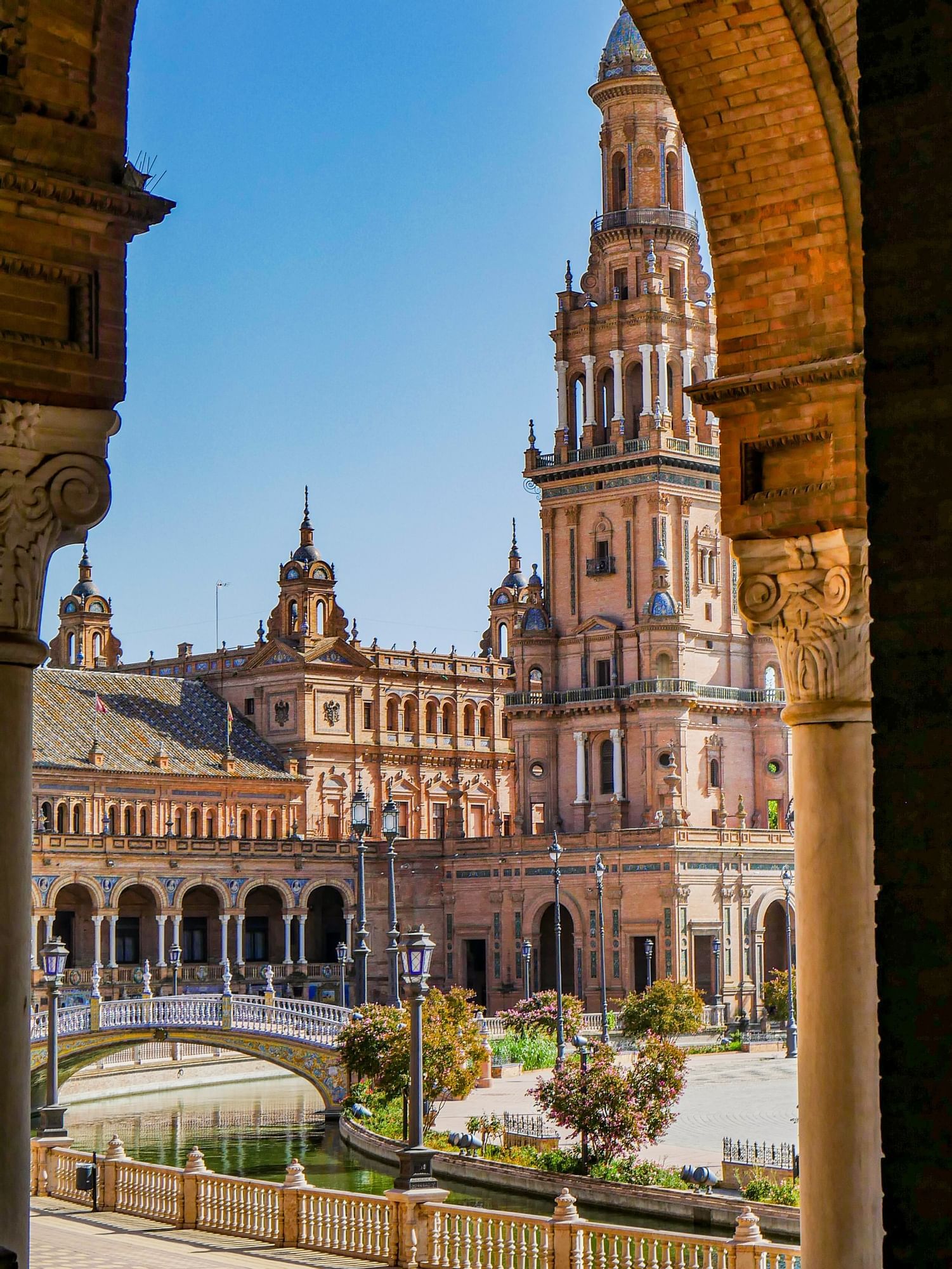 Summer in Europe
Spain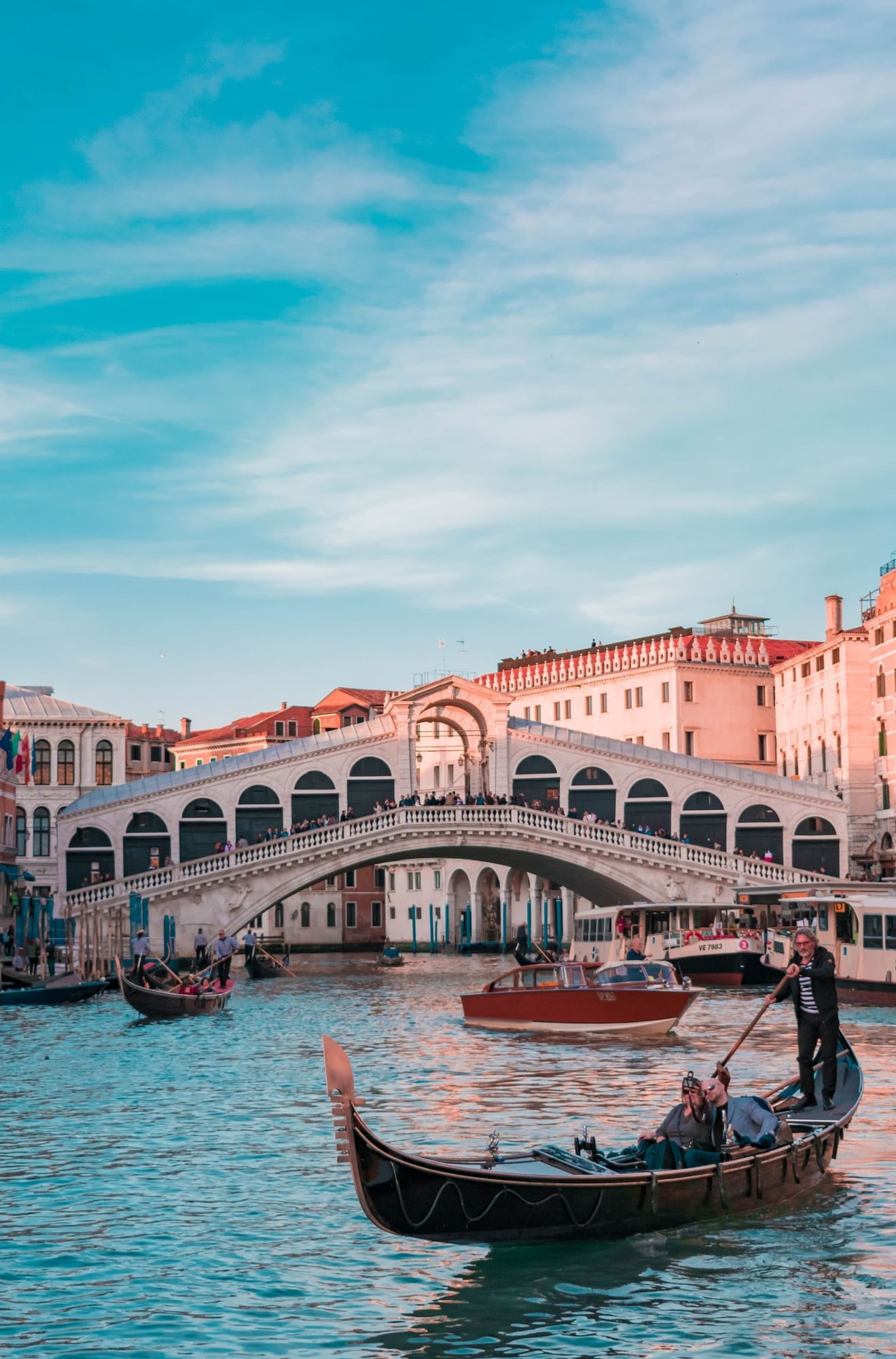 Summer in Europe
Italy