Looking to grab a flat white or espresso near Charing Cross or Soho? Then, just have a look at our Charing Cross coffee shop list and enjoy your caffeine fix!
Coffee culture has evolved in London, inspired by both European neighbours, like Italy and Greece, as well as Australian pioneers from the other side of the world. Compiled below is a list of the best independent coffee shops in Soho and beyond - serving the very best beans in the city.
Drury 188-189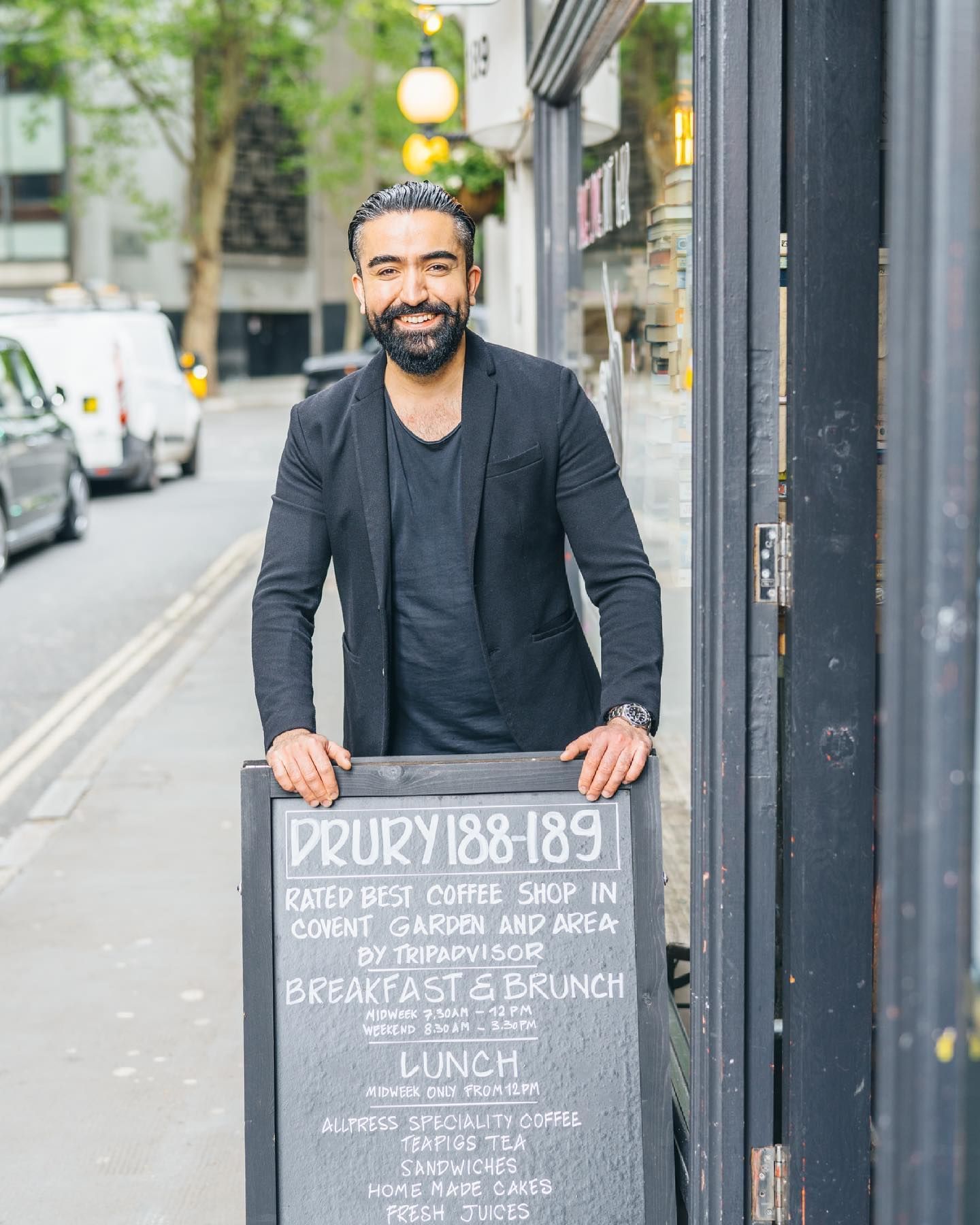 Two best friends from East London came together five years ago to found Drury 188-189, named after the street it resides on. Here you'll find all of the classic city café mainstays: smashed avocado toast, Eggs Benedict, Florentine and Royale, as well as toasties and organic porridge with fresh fruits. However, regulars call out the service as one of the top reasons to visit, along with the cosy interiors full of books and napkins with well-wishing notes from customers (but be mindful they have no wifi, by choice to encourage socialisation). Their coffee is sourced from Allpress coffee, a supplier that was founded in New Zealand and now ships speciality coffee globally.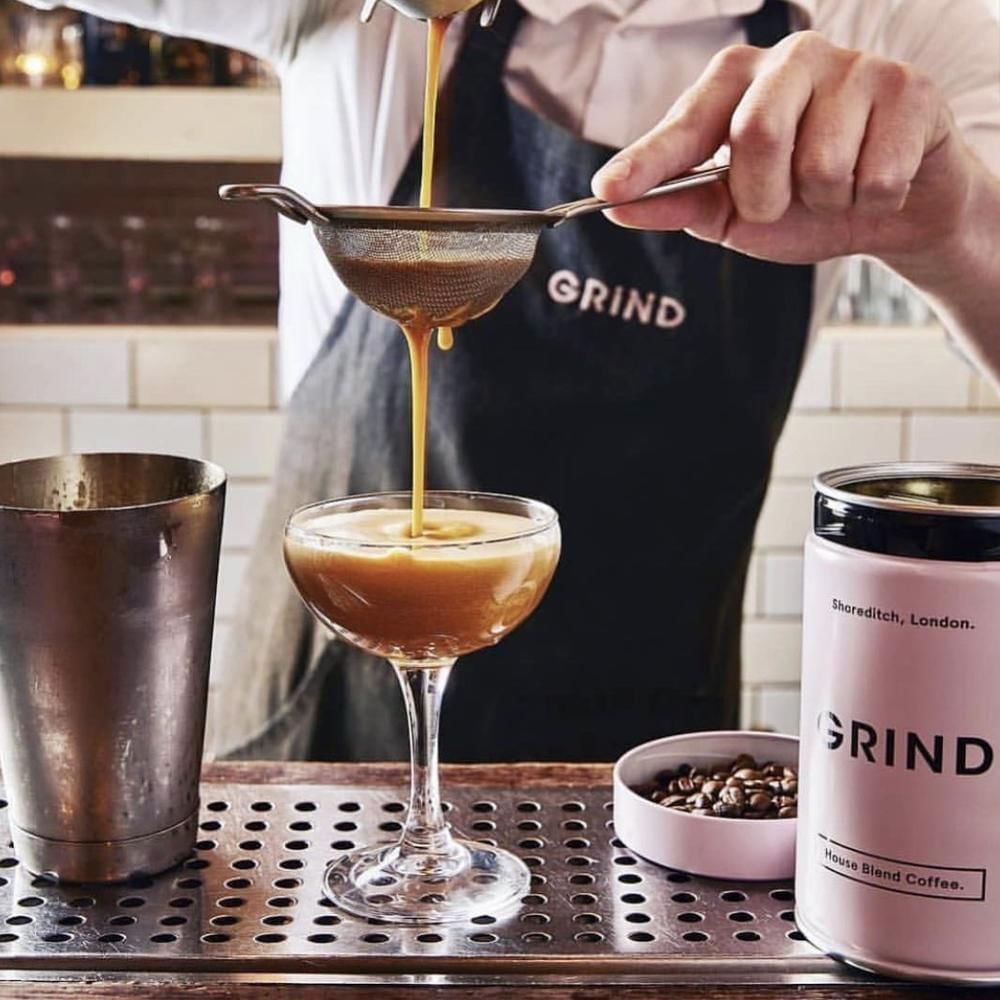 Soho Grind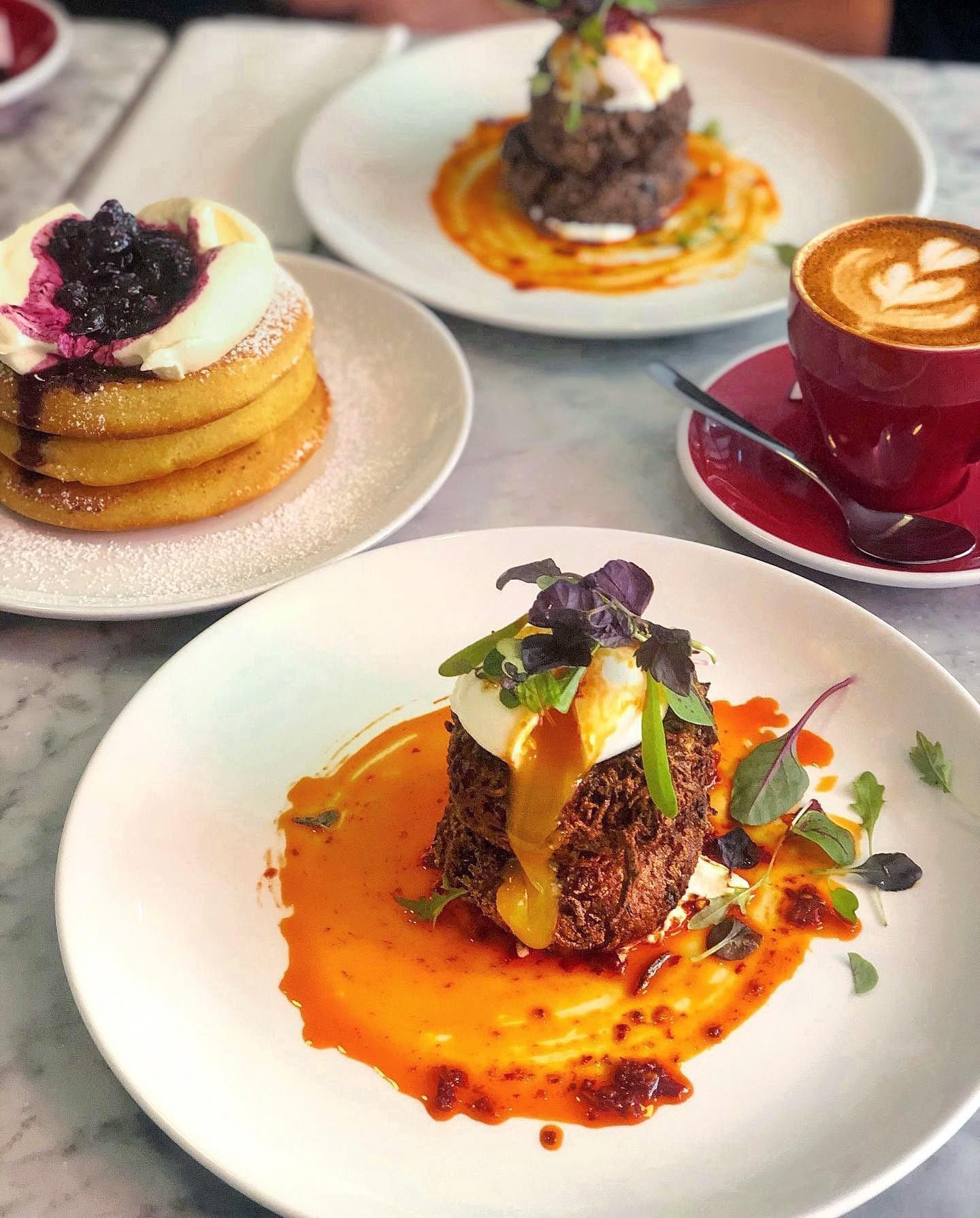 To find Soho Grind, venture to Kingly Court (just off Carnaby Street). Here you'll find a three-storey courtyard, a veritable hub of restaurants, bars and cafés. Grind owns a group of café-bars dotted across London, and they have their own coffee roastery in Bermondsey. They pride themselves on sourcing their beans from across the world at better-than-Fairtrade prices so you can be sure producers are getting a good deal when drinking a cup here. In the evenings, they transform into a bar complete with pink brick walls and neon lighting, into a cocktail bar.
Algerian Coffee Stores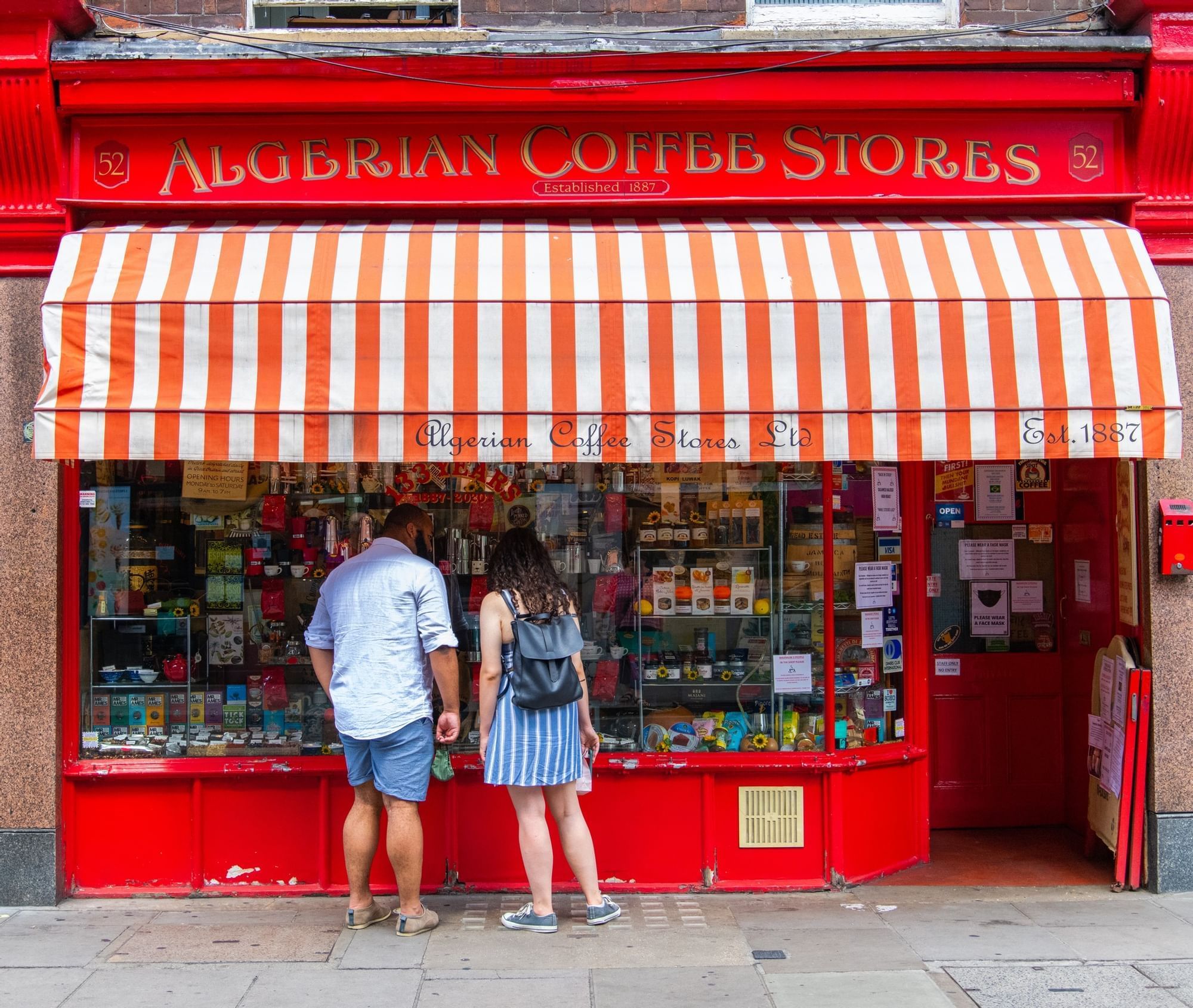 Established over 130 years ago, Algerian Coffee Stores is a small shop selling speciality tea and coffee to take home. The shop interior may be compact but they stock a vast range, with wall-to-wall jars of beans and loose leaf (over 80 types of coffee and 120 tea varieties). You can also expand your coffee-making kit with equipment and accessories, and level up your sweet treats with confectionery from Italy to the Middle East. However, if you need a brew there and then, they also offer excellent takeaway coffee for a very reasonable price. Patrons recommend bringing your own cup for the best experience.
Tintico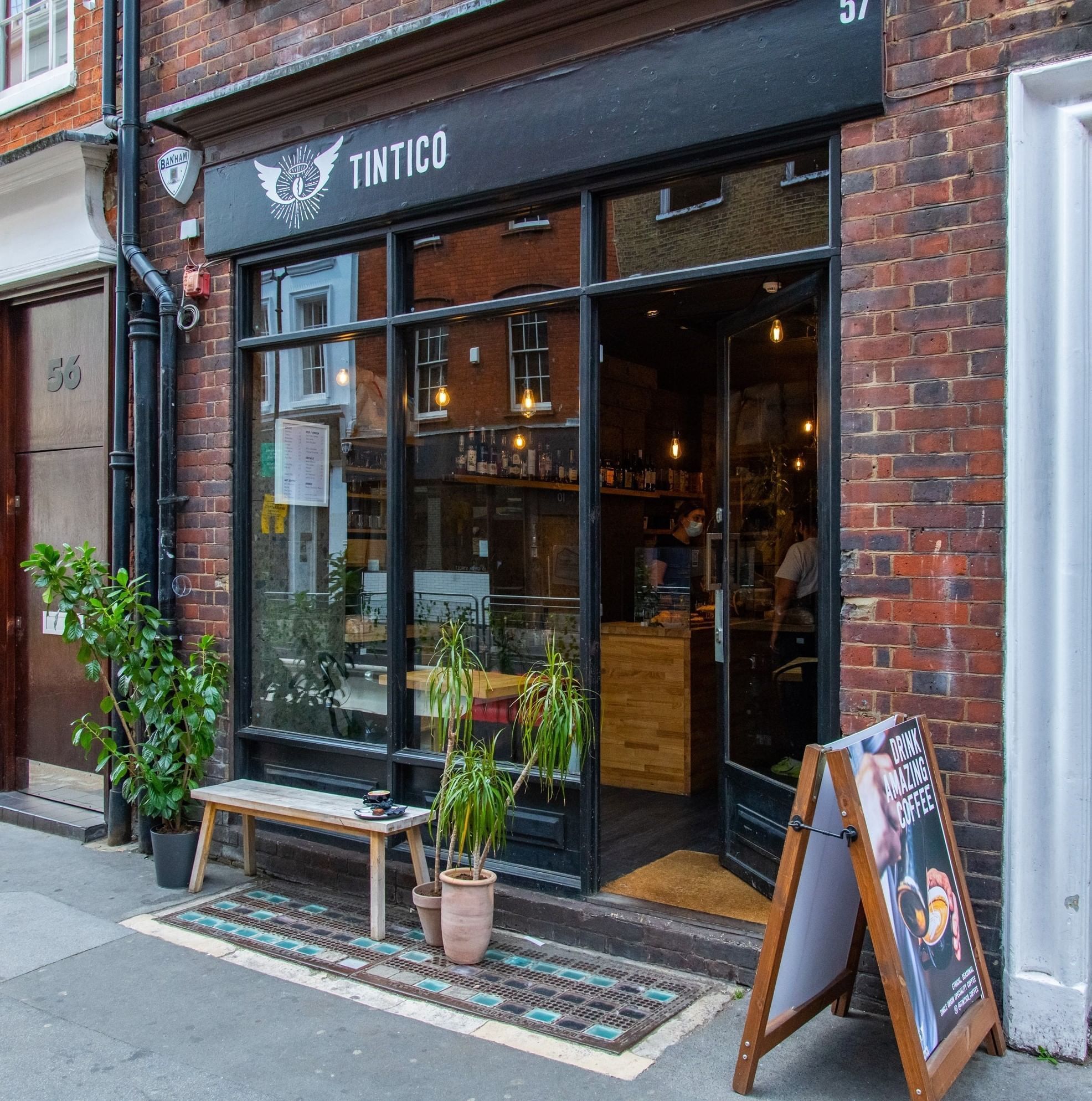 On Greek Street in Soho is Tintico, a coffee shop with a Latin twist. The coffee here is speciality single origin (of course), but with rotating regional focuses to highlight specific producers and farms they work with directly. The food is a fusion of café and tapas with small plates of Spanish-inspired dishes. In the evenings, they become a café bar with a selection of espresso-based cocktails served with a menu of charcuterie and cheese boards.