You can't get more London than the classic pub experience. Luckily, our Clermont, Charing Cross hotel is located right in the tavern heartland of the city, full of both historic classics, and modern gastropubs. We've compiled a list of our favourite places to grab a pint, enjoy a hearty meal or just soak up the pub atmosphere.
The Cross Keys, Seven Dials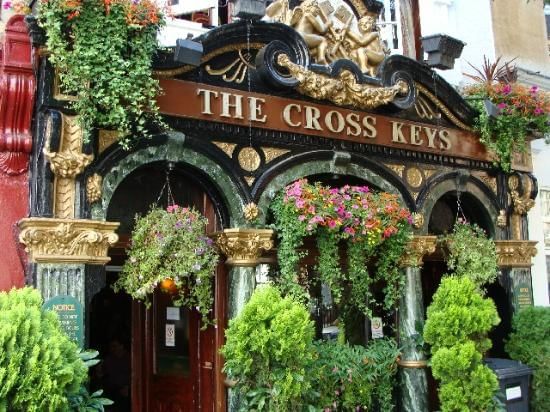 In Seven Dials, a stone's throw from Covent Garden station is the Cross Keys. This plant-bedecked pub is full of character, especially as the owner is an avid collector of all sorts of memorabilia and bric a brac, ranging from road signs, and diver's helmets, to Beatles and Elvis memorabilia. In the past, they have served a small selection of sandwiches and hot dishes like roasts, but it's best to check before you go. Something you can guarantee is a selection of real ales, spirits and a cosy atmosphere.
The Dog and Duck, Soho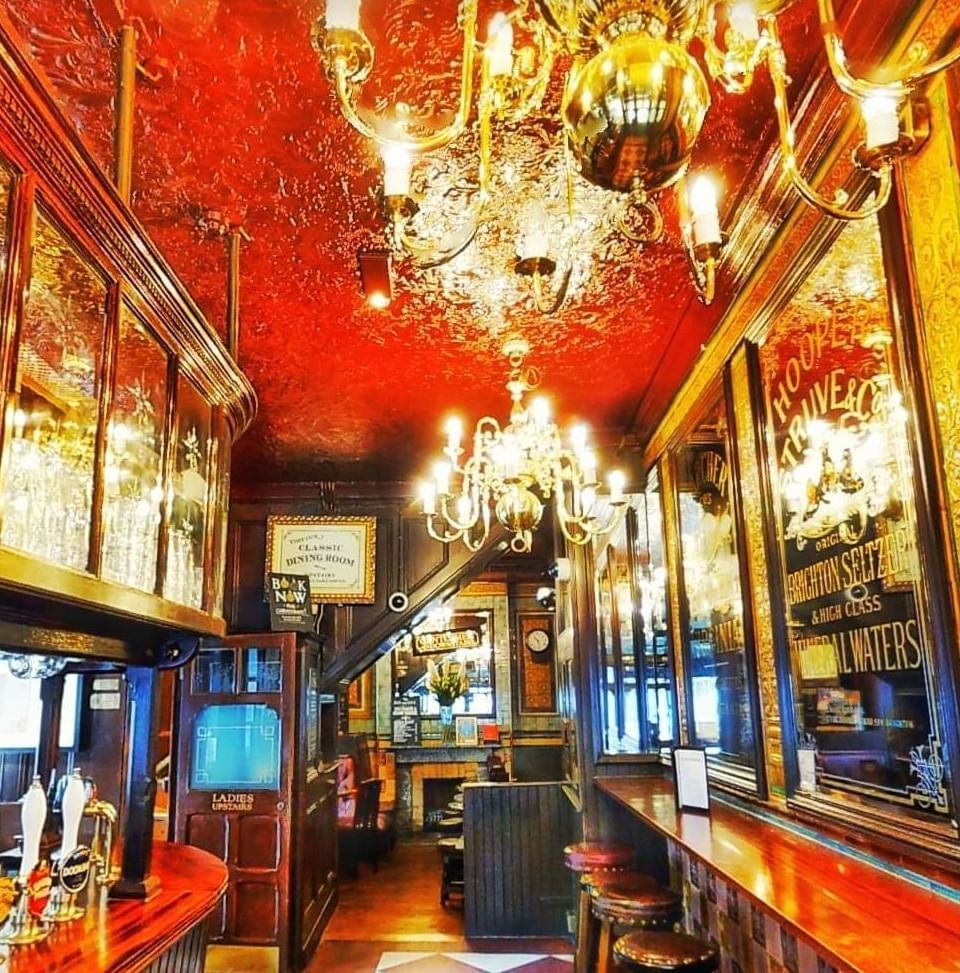 Just a short walk from Soho Square, on the corner of Frith Street is the Dog and Duck. This 1897 pub has had plenty of famous patrons visit over the years including John Constable (the English painter), George Orwell (of 1984) and Madonna. On the menu is their specialty, the British pie. The pie selection includes fillings from plant-based lentil cottage pies, to game pies full of pheasant, venison and partridge. The main focuses at the bar are real ales, gins and whiskies, but you can also find a decent selection of everything in between.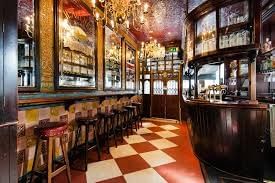 The Lamb & Flag, Covent Garden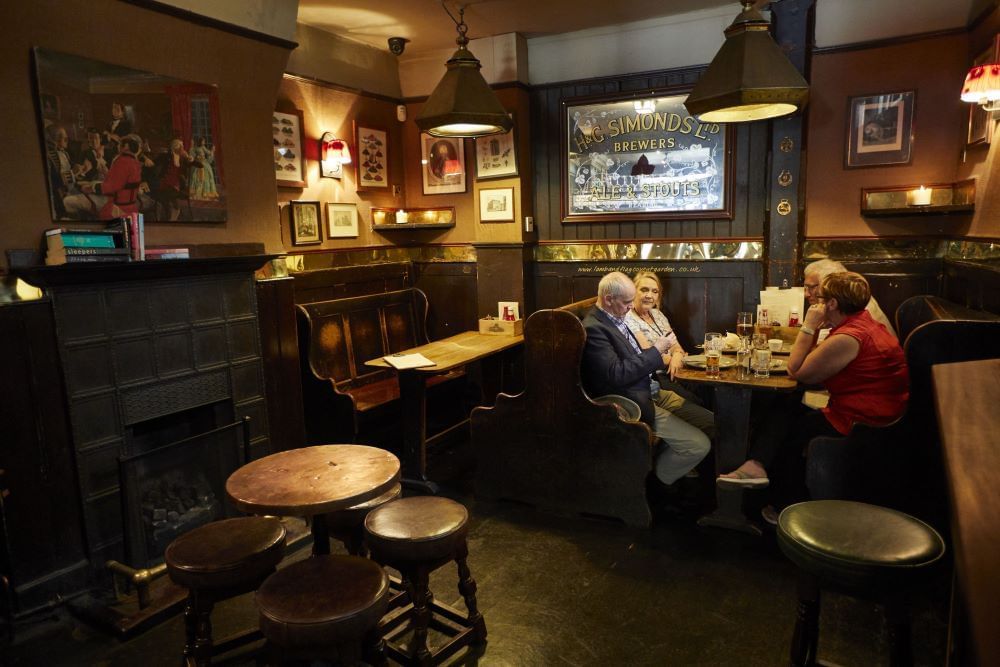 Famous for being a favourite of Charles Dickens, this Grade II-listed pub in a Covent Garden alleyway also has a storied history, including being a venue for bare-knuckle prize fights. A popular pub for locals, visitors and theatre go-ers alike, they serve a range of drinks from seasonal ales, craft lagers, to artisan soft drinks (think fancy tonics) and wines.
The Grenadier, Belgravia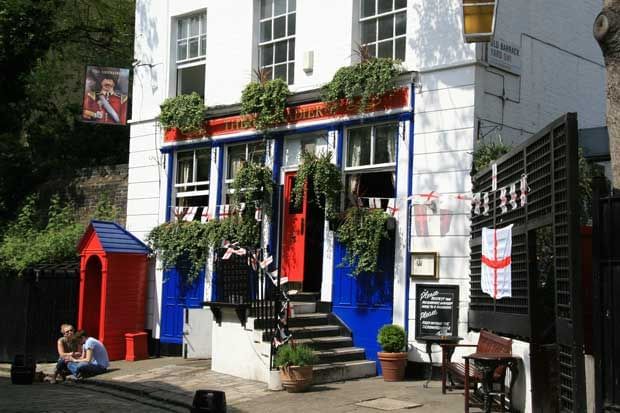 The only (allegedly) haunted pub on this list is The Grenadier in Belgravia. Legend has it that a young soldier was caught cheating at cards, which is why patrons tack money on the ceiling to pay his debt and help his spirit pass on peacefully. If you're itching to have the British classic, a Beef Wellington, this is the place for you (the chefs cite it as their speciality). Along with your Wellington, you can enjoy the curated wine list with both Old World and New World wines.
Ye Olde Mitre, Holborn
Looking for the traditional pub experience? You won't get more traditional than Ye Olde Mitre. Hidden in a small alleyway this pub has plenty of history attached to it, having been established in 1546. Originally designated (and licensed) as part of Cambridge, the pub was the watering hole of servants for the Bishops of Ely. Inside you will see dark wooden panelling, tankards hanging from the ceiling and framed historical pictures. In warmer weather, be mindful that crowds gather around the outside, congregating with their drinks in the alleyway.
The Seven Stars, Holborn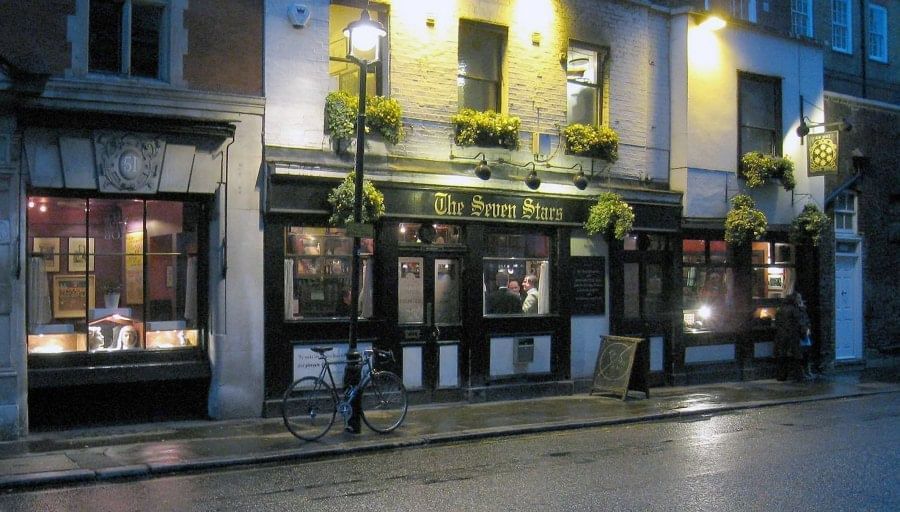 Behind the Royal Courts of Justice, is The Seven Stars, established in 1602. A pub that survived the Great Fire of London, it's name actually references the Seven Provinces of The Netherlands due to its popularity with Dutch sailors almost 400 years ago. Take note if you're not a cat person, there is a pub cat who is rather comfortable with the bar but this just adds to the charm. If you pop in for a pint of ale expect to rub shoulders with lawyers and barristers unwinding after a day in court.
Take a look

Opens in a new tab.