London has so much amazing wildlife that is just waiting to be discovered. Explore Hyde Park and uncover some of London's wildlife this summer!
Whether you're an amateur ornithologist or just someone who treats walks in nature as a daily pick-me-up, exploring the flora and fauna of London is not to be missed. Luckily, Hyde Park (nicknamed the Green Lung), the largest park in London, is right on our doorstep.
Originally an enclosed deer park used exclusively for private hunting, Hyde Park is now a popular urban forest with over three thousand trees, with the most common species being the London Plane and Sweet Chestnut.
In this post alone, we cover over 40 types of Hyde Park's animals in London that you may be able to spot in the green fields of Hyde Park. The variety of wildlife you can expect to see includes birds, wildfowl, insects, butterflies, bats (yes, really!), foxes, and of course the usual suspects, squirrels and pigeons.
All of the diverse flora and fauna work together in the park to create a unique ecosystem right in the middle of the city. We also cover a couple of must-visit areas within the park itself: the Wildflower Meadows, Kensington Gardens, the Hudson Memorial Bird Sanctuary and the Rose Garden.
Wildlife in Kensington Gardens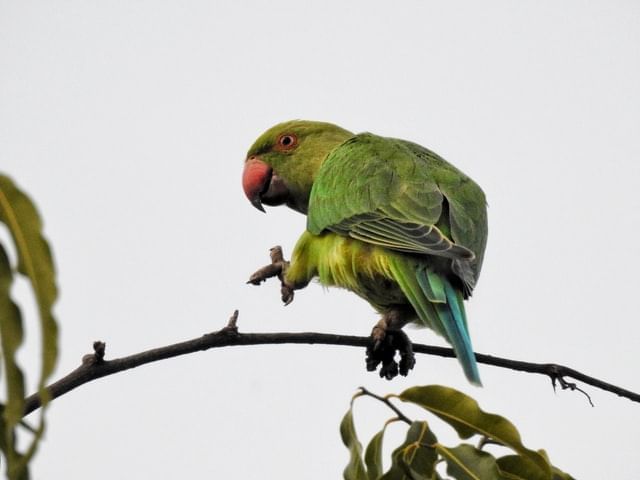 Kensington Gardens, amazingly, has a growing parakeet population. More exotic than you'd expect for London, these small bright green birds seem like they'd be more at home in a tropical garden than in the city. Thanks to Matt Brown from the Londonist, you'll be able to hone in on the exact area of the park where you're most likely to find these bright green birds.
According to his research, if you locate the Peter Pan statue (by the Lancaster Gate entrance, close to the Italian Gardens) and head towards the centre of the park, you'll come across an enclosure of bushes and trees where you can spy parakeets. If you're feeling brave, you can come prepared with an apple offering, but be warned you may have a parakeet or two in very close quarters.
Wildlife in The Rose Garden at Hyde Park
If you're more interested in horticulture than parakeets, on the other side of the park (near Hyde Park Corner Station) is the Rose Garden. Opened in 1994, this enclosed area features seasonal flower and rose beds.
In early summer you'll be able to catch the garden in full bloom, enjoy the sweet smells and walk under a rose pergola. Flowers are planted twice a year in displays in shapes of music notes, with a range of rose varieties including the 'Sally Holmes' rose shrubs.
Wildlife in The Hudson Memorial Bird Sanctuary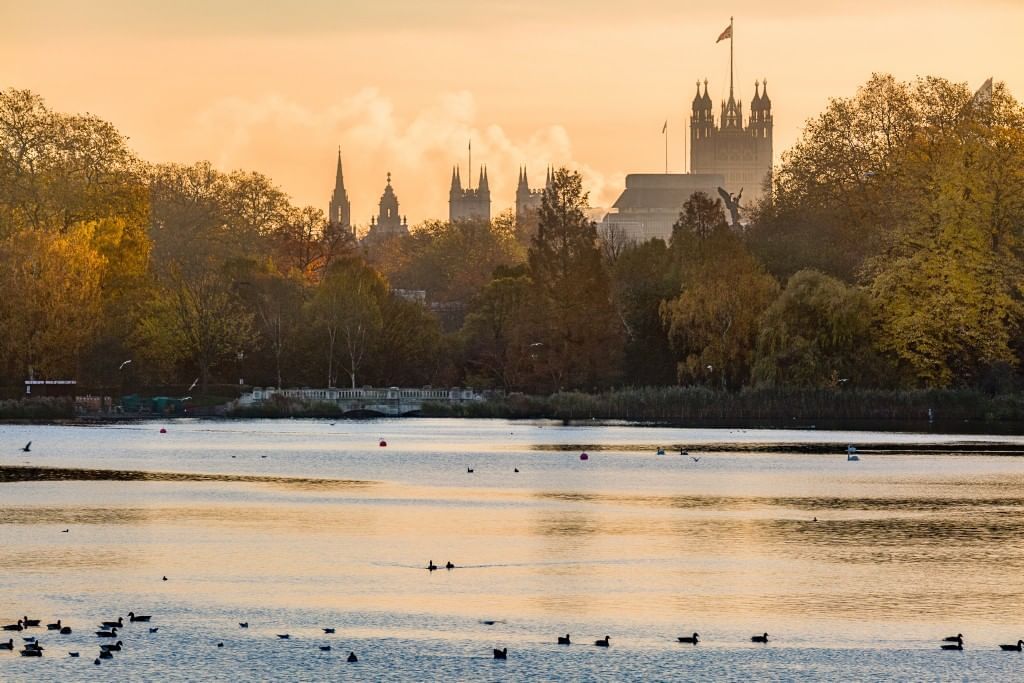 Across from the Serpentine and the Peter Pan statue, and near to the middle of Hyde Park, you will come across a refuge for small birds with the Hudson Memorial bird sanctuary in London.
This stone memorial celebrates naturalist and writer William Hudson from the 19th century. Born in Argentina, he spent his early years studying and publishing ornithological works. He emigrated to England when he was 33, where he was one of the early members of the Royal Society for the Protection of Birds. Some of the small birds you may spot here include blackbirds, wrens and robins.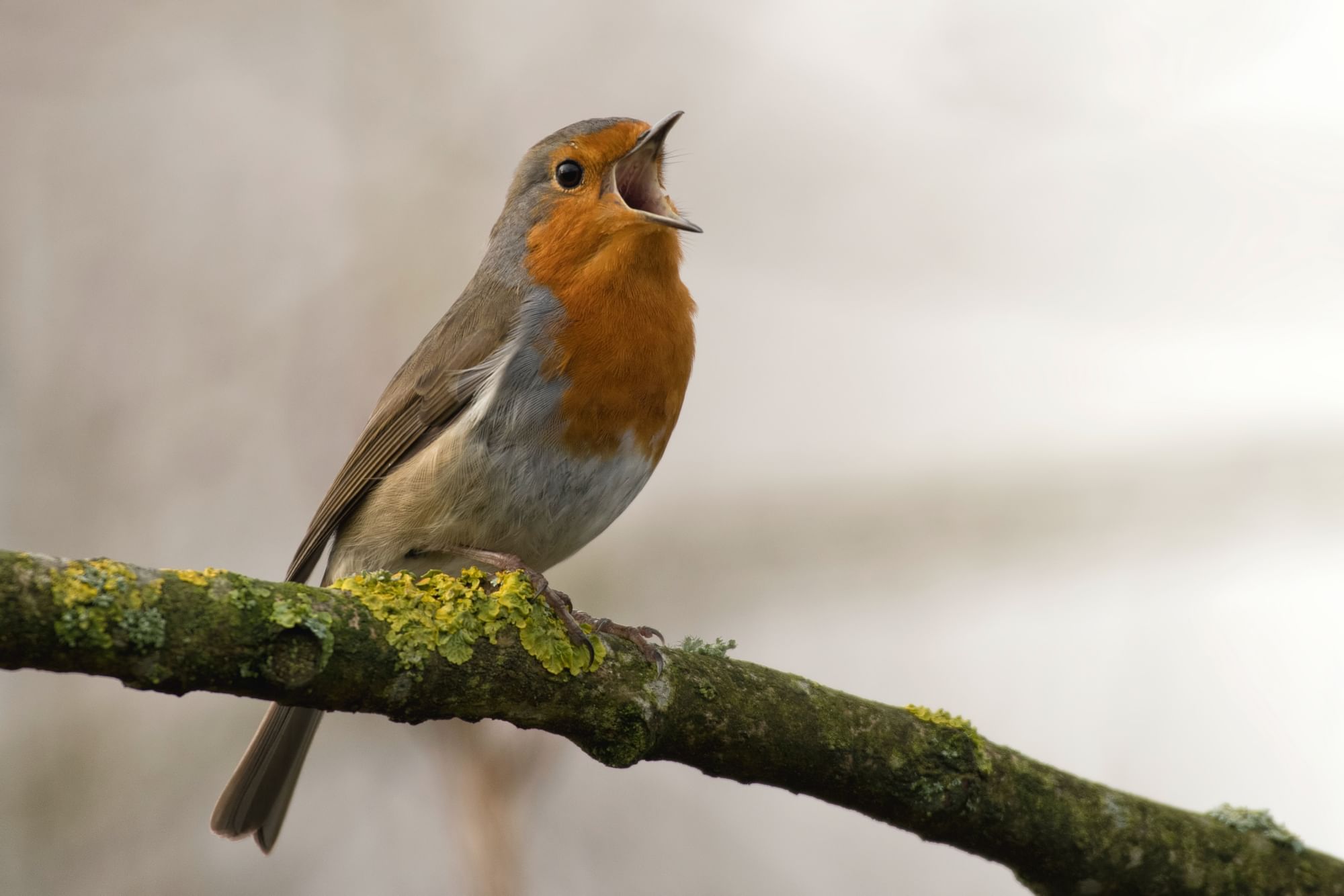 Wildlife near the Hyde Park Wildflower Meadows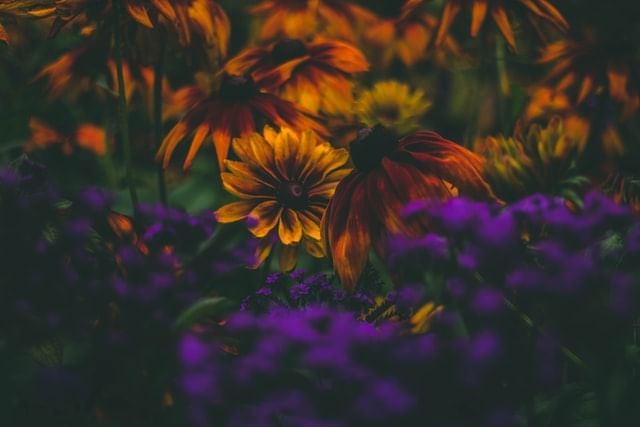 In contrast to some of the other areas of Hyde Park that are meticulously designed and well maintained, there are now cordoned-off areas specifically for wildflower meadows. These are green spaces earmarked for increasing the ecological value of the park by encouraging the growth of wildflowers to increase biodiversity. Meadows serve a vital purpose in the ecosystem, attracting bumblebee and butterfly varieties unique to this part of London.
To find these within the park, try looking to the south of Kensington Palace or within the main fielded areas of the park. You won't be able to miss them during the months of May to September.
Unfortunately, you won't be able to walk through these meadows of poppies, daisies and campions, but instead, enjoy them from a safe (non-trampling) distance.
Wildfowl in Hyde Park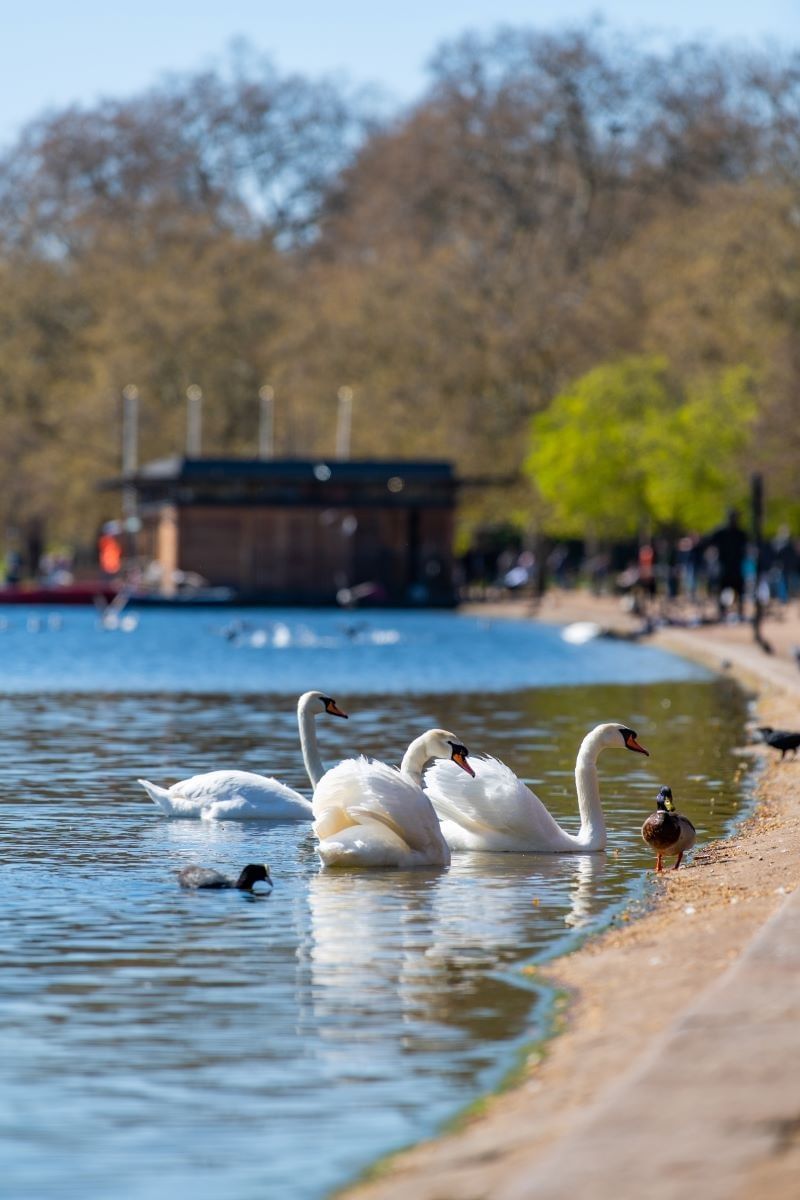 Stick close to the water around The Serpentine and various lakes and you'll be sure to spot the wildfowl. One of the more unusual birds to watch out for is the Black Swan which is usually spotted with its White Mute Swan partner.
Bats in Hyde Park
You may be surprised to find out that Hyde Park is home to bats, but the open bodies of water do wonders for the insect population which in turn is an excellent feeding ground for bats. For the best chance of viewing, visit the park around dusk and go to either the Dell Bridge or right by the Serpentine Bridge.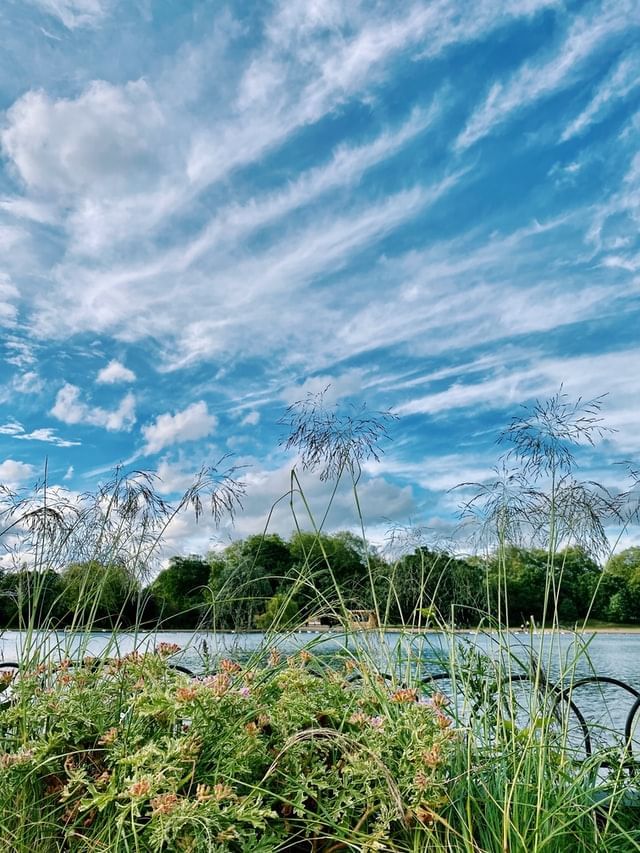 Here we've broken down the types of wildlife you can expect to see in Hyde Park, as well as the best places to find them. We won't promise you'll find all of these varieties on your first visit, but do keep an eye out as there will be more to see than you might realise.
Going for a nature walk in the city can be a perfect way to connect with your environment and have a moment of calm on your trip away.
Looking for a hotel near Hyde Park? We have the perfect place for you.