Restaurants in Covent Garden & Soho
When you're going to see a show, the last thing you want on your mind is a rumbling belly. Luckily, the heart of London's theatre district is filled to the brim with restaurants and bars that offer menus that cater specifically to theatre-goers.
These menus range from two to three courses and are designed to get you fed right on time for curtain call. Read on to find out more about our favourite pre (and post) theatre restaurants and bars near Charing Cross and Covent Garden.
The Ivy, Covent Garden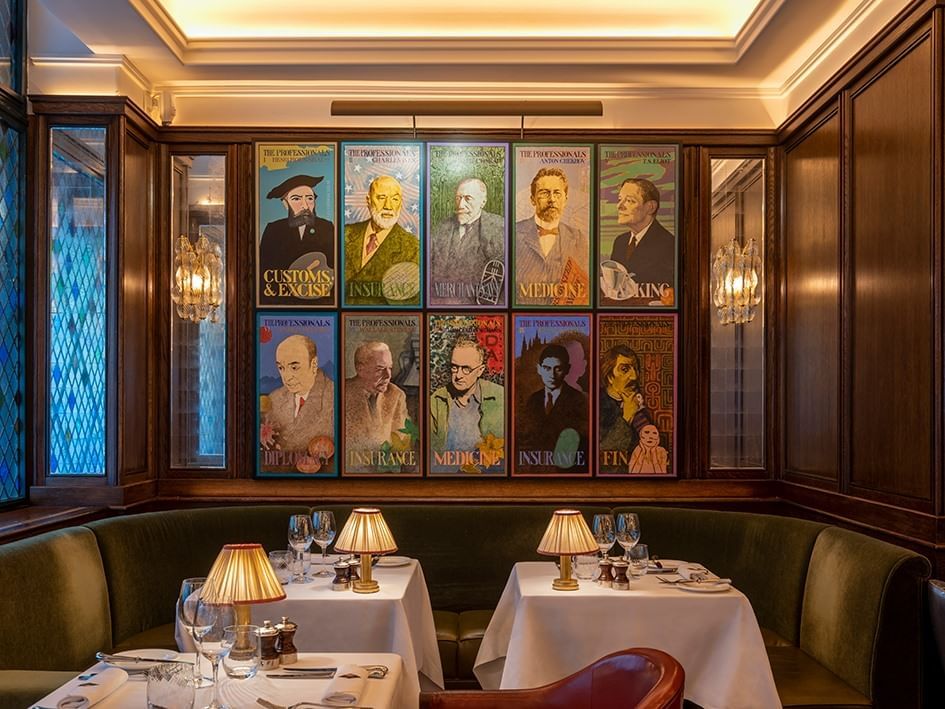 For a pre-theatre dinner in Covent Garden the Ivy is a must. The iconic art deco-styled restaurant offers a set menu from 2.30pm to 6pm, Monday to Friday - perfect for mid-week shows and matinees. Whether you opt for 2 or 3 courses, you'll get a choice of three different dishes all for under £30. They also offer aperitif cocktails, including the Sloe Americano with Campari, Vermouth, and sloe berries, as well as the refreshing Hugo with elderflower, mint and Prosecco.
Christopher's, Covent Garden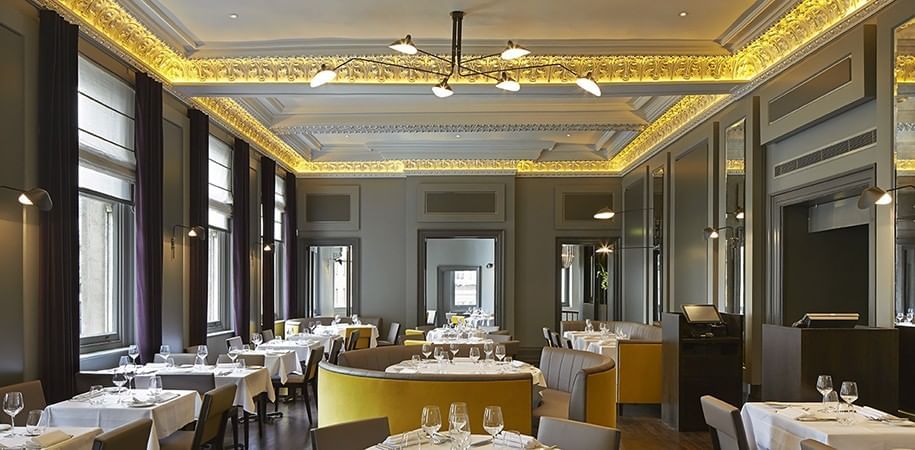 Right by Somerset House is Simpson's in the Strand, an institution that has been around since 1848 serving seasonal British dishes and drinks. If you're a fan of a roast dinner, then you'll love the menu here. Their signature is roast beef served on carving trolleys, brought out to your table so you can see the meat carved right in front of you. Their bar is also worth a visit, inspired by the chess players who gathered here to play against the best of the best. The drinks menu features cocktails made to order, and a choice of forty artisanal gins to enjoy in the classic G&T.
Tutton's, Covent Garden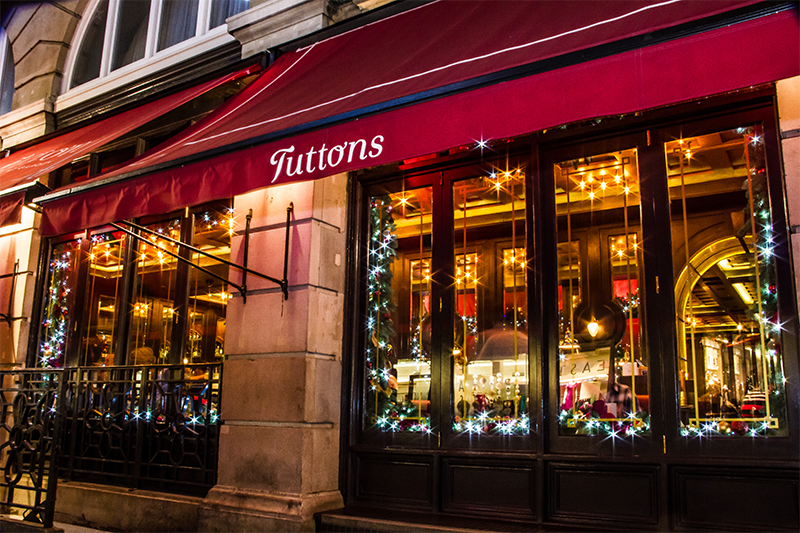 Tutton's is a British brasserie located right on the iconic Covent Garden Piazza. Here you can people-watch to your heart's content with a drink from the bar, a baked camembert or a full three-course meal.
Their pre-theatre menu is reasonably priced (under £20 for three courses), featuring dishes such as toasted sourdough served with pink peppercorn butter and chicken liver pate, as well as a 'Green Garden' risotto made with a medley of vegetables and fresh broad beans. This is a great pre-theatre option for those on a budget.
Frenchie, Covent Garden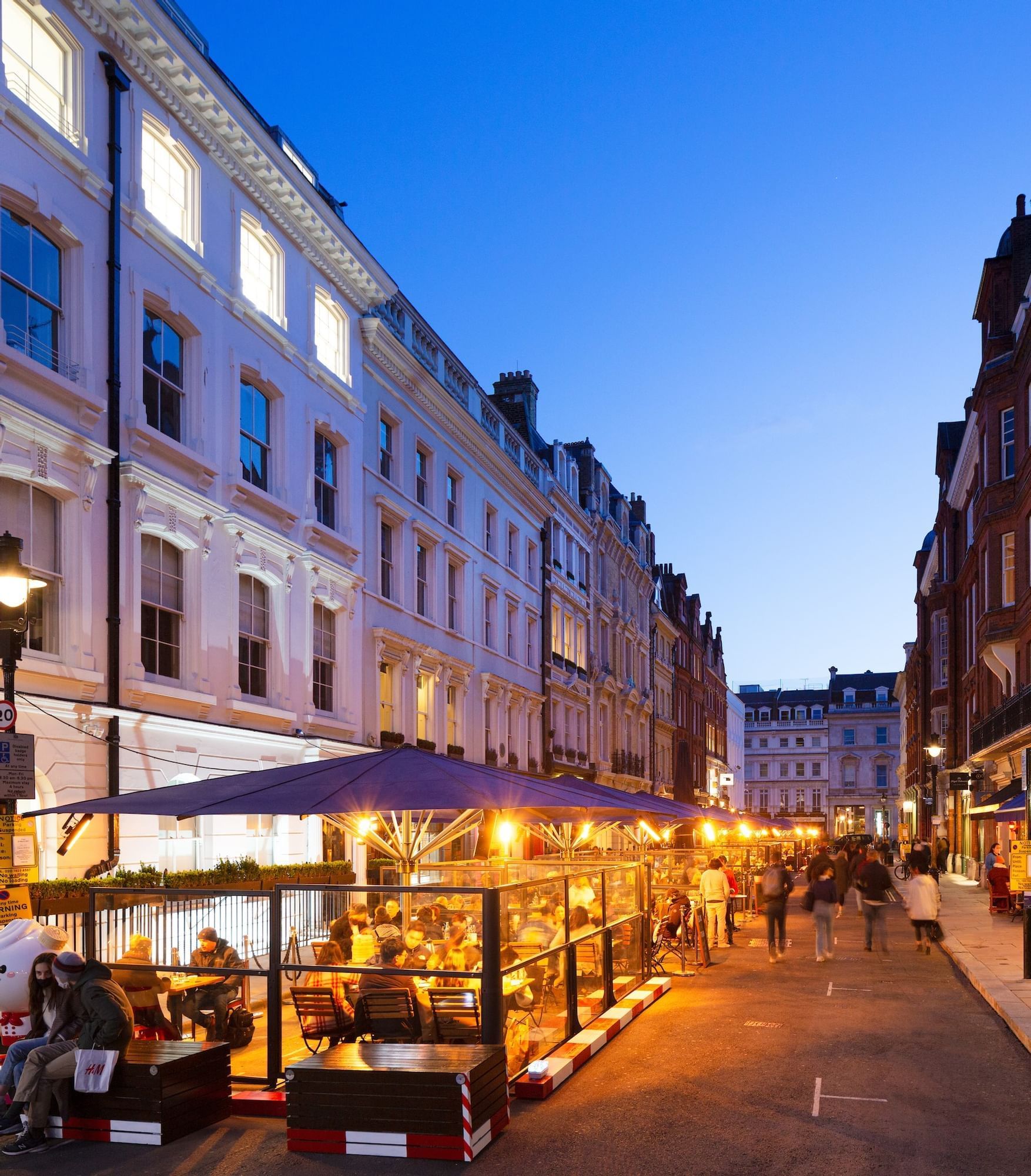 Frenchie, a modern French brasserie, is a popular Covent Garden restaurant for pre-theatre dining. They also offer al fresco dining in their umbrella-covered street terrace. In the spirit of bringing a slice of Paris to London, the food is modern, simple and elegant, overseen by head chef Greg Marchand.
Apparently, the name of the restaurant is a nod to his nickname coined by Jamie Oliver, when they worked together at Fifteen. One thing to note about the set theatre menu is that there is currently no vegetarian main, only pescatarian or confit duck leg, but it's worth checking what's on offer before you go.
J. Sheekey, Leicester Square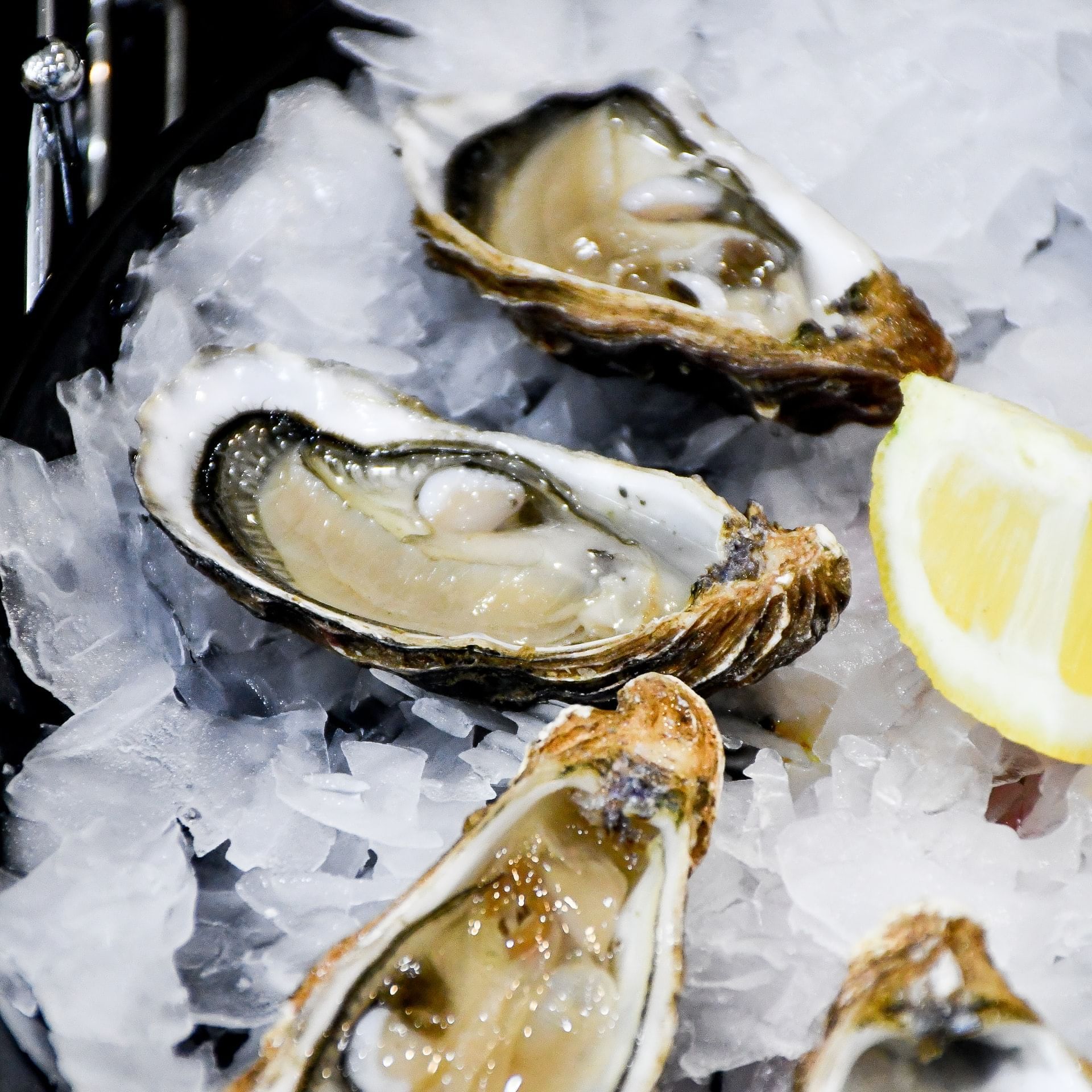 If you're looking for somewhere to eat near the Apollo theatre in Victoria, J. Sheekey is a great option. Open since 1896, and considered the finest seafood restaurant in London, it's situated in the middle of theatre-land and is a London institution. You won't be able to miss it with its bright red exterior and winter-proofed outdoor seating terrace.
Due to its location and reputation, J. Sheekey is a favourite for theatre-goers, actors and celebrities too. The menu features the best oysters and champagne and dishes like ceviches, tartares, crab doughnuts and lobster tacos - something for every seafood lover.
Margot, Holborn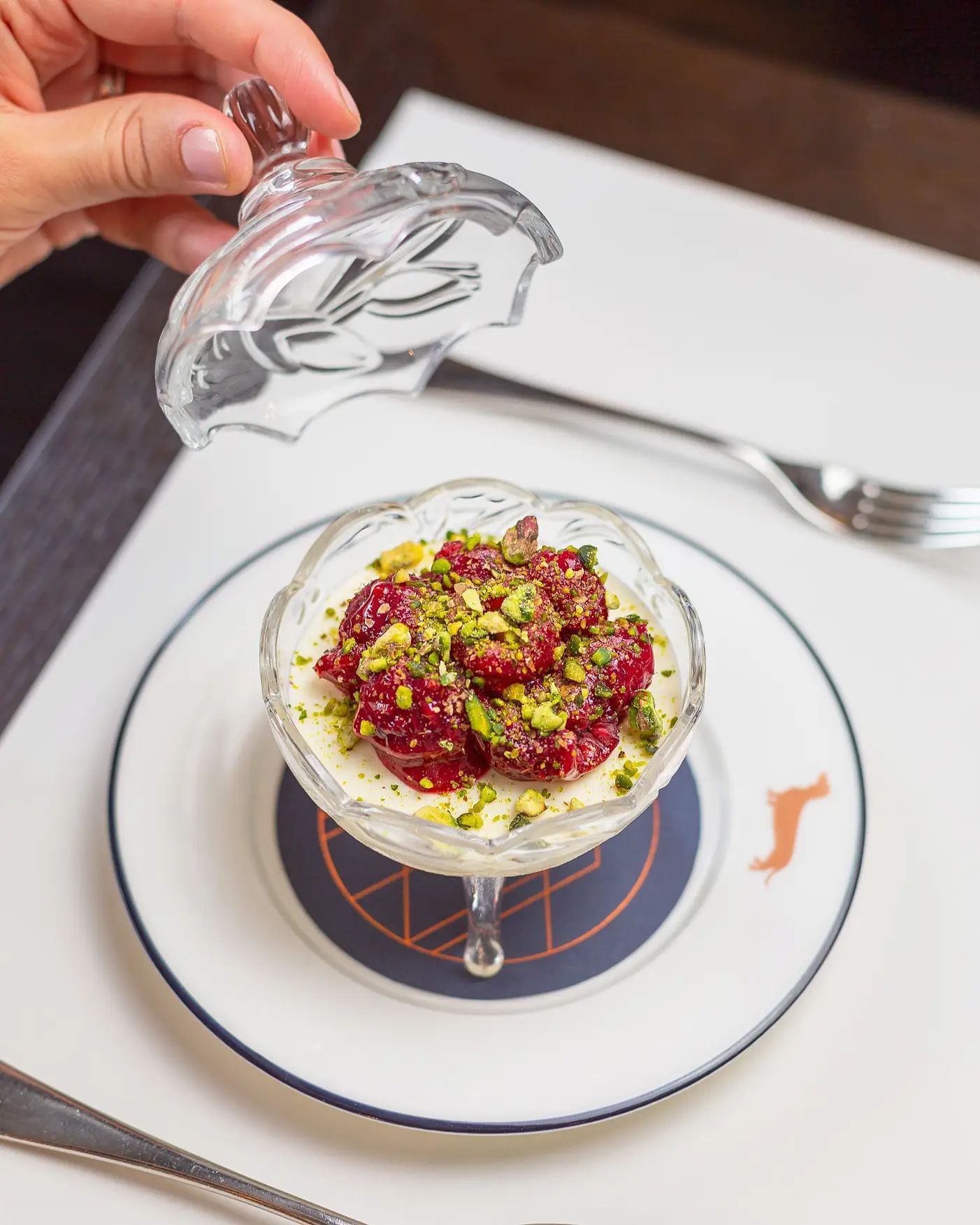 On the boundary of Covent Garden and Holborn is Margot, a high-end and elegant space serving regional Italian dishes. Open every day of the week for pre and post-theatre dinners, they also have a fully serviced bar.
The food standout is the pasta dishes, but you can choose between seafood, game, and truffle-based accompaniments. The drink choice on offer is vast with over 350 wines and bartenders ready to whip up cocktails of your choosing.
Cafe Murano, Covent Garden
For a relaxed Italian dining experience near Covent Garden, head to Angela Hartnett's Cafe Murano, serving fresh and seasonal dishes in her trademark style. The pre-theatre menus are available every day from 12pm-3pm and 5pm-7pm, but feel free to order from the a la carte menu too.
Dishes include roasted swordfish, trofie-shaped pasta and grilled courgette antipasti. For dessert there are fruity sorbets, classic tiramisu and (gorgonzola) cheese & crackers. Drinks range from classy Italian cocktails using Campari, aperitifs and Vermouth to a decently-sized wine list.
If you're struggling to decide between the pre-theatre dinner in Covent Garden and Soho, this list should have you covered (or at least get you started). We hope our recommendations of where to eat near the theatres in London will help you find that perfect meal, whether you are looking for a pre-theatre set menu or an à la carte dining experience. For more advice and our favourite places to visit, read more of our Out & About blog for London's finest food, drinks and shopping.