London seems very far away from the verdant vineyards and game reserves of South Africa. But did you know that there are plenty of South African inspired experiences to enjoy here? Take an urban safari around the city and see what you discover.
To help you out, here are our top suggestions for how to experience the sights, sounds and tastes of SA right here in London.
Shaka Zulu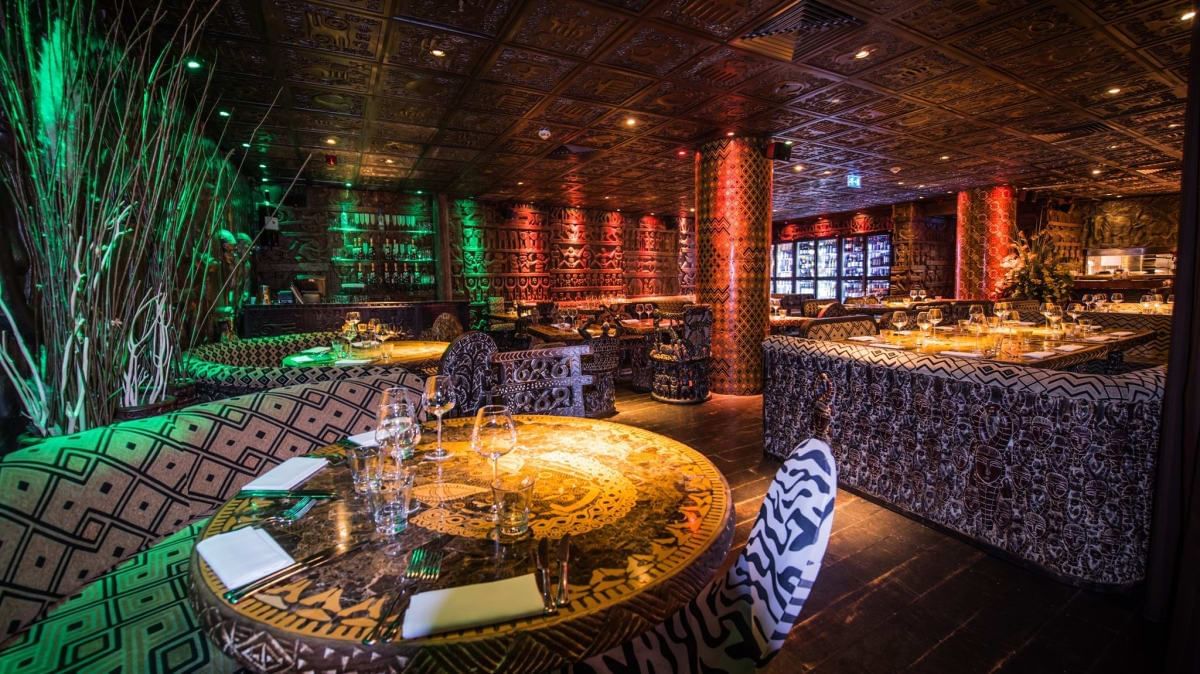 Shaka Zulu is London's largest South African restaurant and can be found in Camden's stable market. It is truly stunning inside with walls covered in authentic wooden carvings and a series of gigantic warrior statues that tower over you. The atmosphere is buzzing and there's always something exciting going on, whether it's live music, family entertainment or dancing.
Experience a meal at the restaurant and enjoy a menu inspired by South Africa and beyond. Tuck into dishes like traditional Beef Bobotie and yellow rice or turn up the heat and go for something cooked on the braai: an open flame grill which is hugely popular in South Africa. If you're feeling adventurous, you could even try one of their more unusual game meats like buffalo carpaccio or a zebra steak.
Alternatively, you could relax in their mezzanine bar or book a table in their classy King's Club. Sit back and soak up the lively ambience over a glass of champagne or one of their signature cocktails.
Shaka Zulu is located at NW1 8AH. The nearest underground stations are Chalk Farm and Camden Town.
South African Shop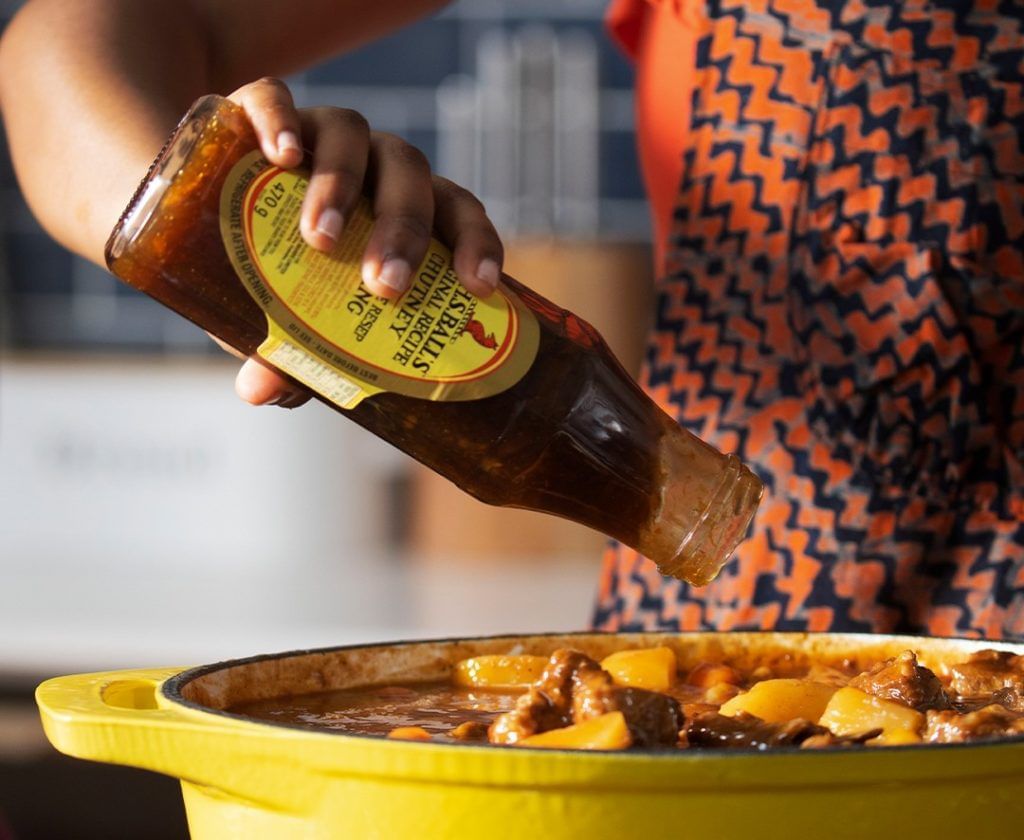 Part of the Jumbos brand, the South African Shop is a speciality shop found on the Embankment in the heart of London. They have a huge range of South African essentials and goodies so it's the ideal place to head if you'd like to do some culinary exploring, minutes from The Clermont, Charing Cross hotel.
You'll find a tasty range of biltong and droëwors, as well as boerewors (spicy beef sausage) for your braai, koeksisters for dessert and rusks for your coffee. One particularly popular product is Mrs. Balls Chutney, a tangy preserve made from South African peaches and apricots. If you like something with a boozy kick, then opt for a bottle of Amarula Cream Liqueur which is made from South African marula fruit (a particular favourite amongst elephants, according to the label). Good news is they also deliver!
There are also things besides food to browse. Take a look at their extensive range of South African-inspired gifts, including beaded animal keyrings and items made from carved wood. They have handbags and clothing ranges too.
You can find the South African shop at WC2N 6NG. The nearest underground stations are Charing Cross and Embankment.
Try some Biltong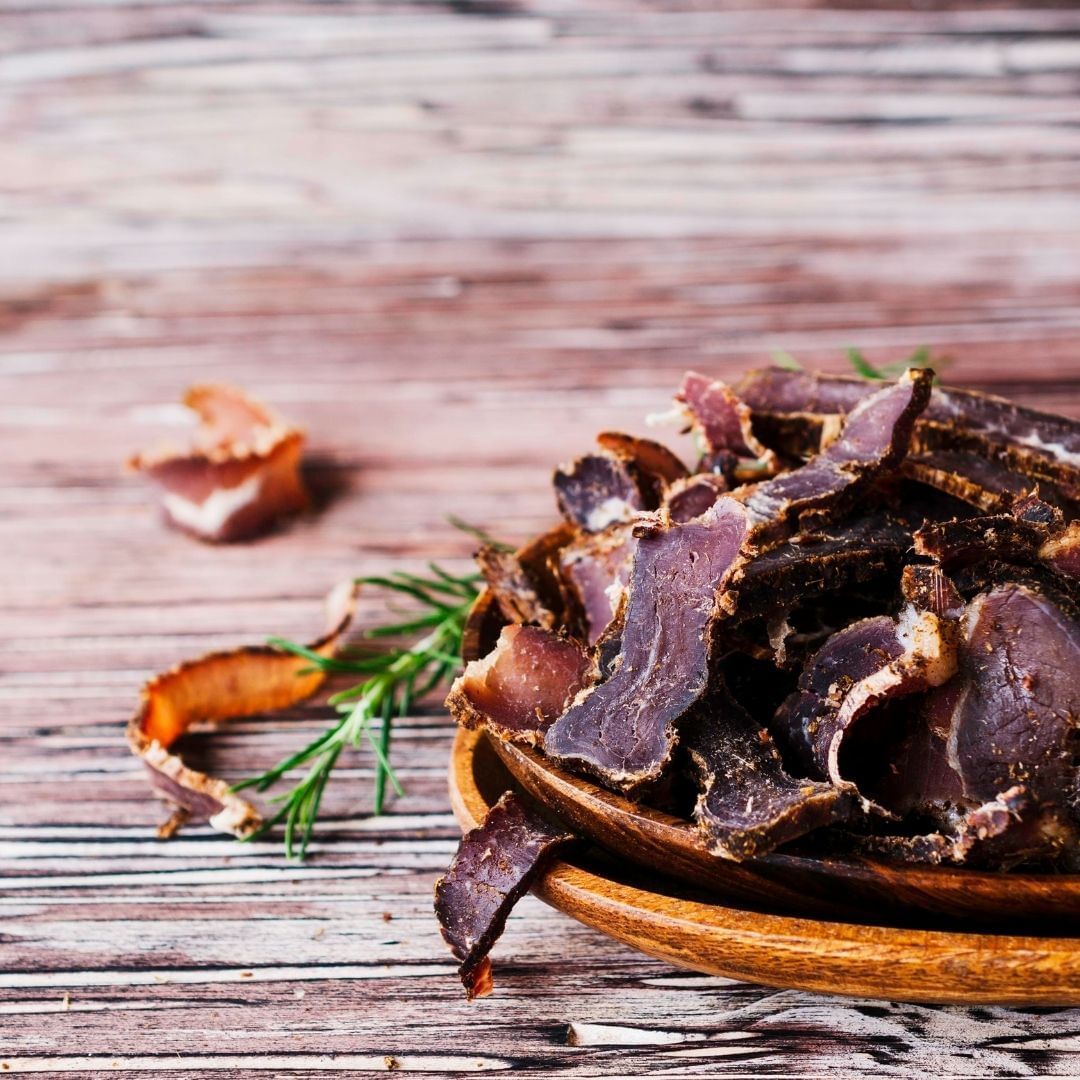 Biltong is a famous South African delicacy and there are several authentic sources of it here in London. If you're a meat lover, you should give it a whirl.
But just what is biltong? The simple answer is air-dried meat with tangy vinegar and spices. It can be any of a huge range of meats, from beef to kudu or ostrich!
You can get biltong at the South African Shop we mentioned earlier or you can pay a visit to one of the independent South African butchers here in the city. Snoggys, who operate out of Wimbledon and Putney, have award-winning biltong that they've been making for 20 years. Limpopo, who have a shop in Twickenham, claim that their family recipe is the best in the UK. You may have to try several and decide for yourself… But beware, it's very more-ish!
If you stop by to sample some biltong, you should also try droëwors. It's a dried South African spiced sausage full of coriander, nutmeg and allspice.
You can find Snoggys at SW19 7NL or SW15 5QJ. You can find Limpopo at TW1 3NR.
Statue of Nelson Mandela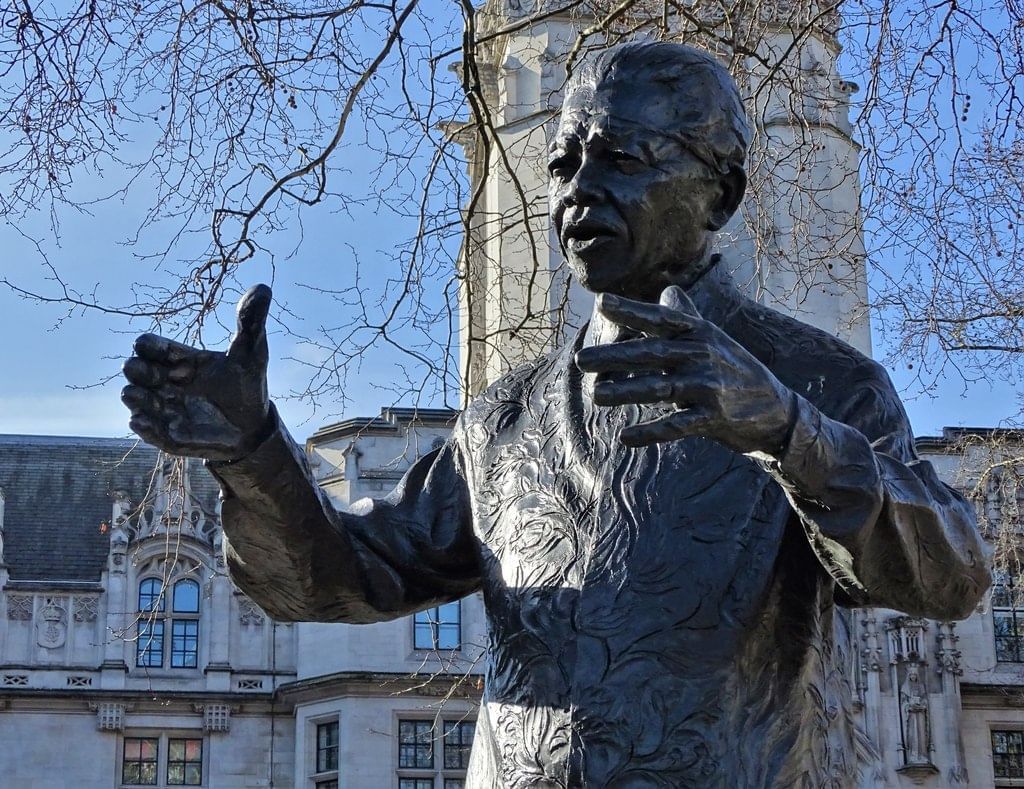 Engage with South Africa's history by paying a visit to the statue of Nelson Mandela. Mr. Mandela was one of the most influential political figures of modern times, a former president of South Africa and fierce opponent of apartheid. The statue stands in Parliament Square, alongside the statues of other notable political figures.
The statue, designed by Ian Walters, was unveiled in 2007, with Mr. Mandela as the guest of honour. At the time, he said: 'Although this statue is of one man, it should in actual fact symbolise all those who have resisted oppression, especially in my country.'
The imposing statue, depicting Mr. Mandela with his arms outstretched, is made of bronze and 2.7 metres (9 feet) tall.
You can find Parliament Square at SW1P 3BD. The nearest underground station is Westminster.
High Timber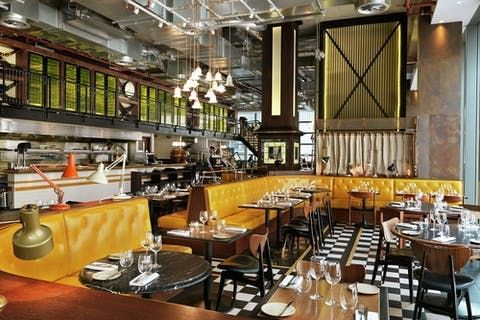 If you're looking for something on the refined side, try High Timber. The restaurant offers stunning views of the Shard, Tate Modern and other London landmarks, as well as delicious South African-inspired cuisine.
High Timber was founded by the owners of an award-winning South African vineyard, so the wine cellar is top notch. The wine list balances the leading lights from South Africa with bottles from renowned European producers.
The food is modern and inventive with a definite South African twist - you'll find biltong on the menu in croquettes with peppadew ketchup. Meat lovers can indulge in a range of 28-day aged steaks, with veggies able to savour dishes like saffron risotto with peas, broad beans and asparagus. For dessert, you can try another South African favourite: malva pudding.
High Timber is located at EC4V 3PA. The nearest underground station is Mansion House.
Let us help you plan an amazing South African adventure in London. Our concierge staff are there to answer questions, provide recommendations and make life as easy as possible for you during your stay.