A slice of Spain
Spanish sunshine has been hard to come by lately. If the pandemic has got you longing for sangria on the beach or a tapas feast, you should come and see what London has to offer by way of a Spain-inspired staycation. Believe it or not, there are some fabulous experiences to be had without needing to go anywhere near an airport.
Here are some of our favourite places to eat and things to do in London when we're dreaming of Spain.
Barrafina
It doesn't get much more Spanish than Tapas: small, delicious dishes that you can mix and match.
Barrafina is an authentic tapas restaurant with locations in Covent Garden, Soho and King's Cross. Take a seat on one of their distinctive red leather stools and watch the chefs hard at work in the open kitchen.
The Barrafina's a la carte menu features dishes drawn from every corner of Spain, complemented by an extensive wine list. Each venue also has a unique and constantly changing board of specials.
Tuck into dishes like octopus and capers, salt cod fritters and classic tortilla that have been prepared right in front of you. Can't choose? You don't need to. Have them all.
You'll find a Barrafina branch on Dean Street (W1D 3LL), Adelaide Street (WC2N 4HZ), Drury Lane (WC2B 5AJ) and Coal Drops Yard (N1C 4AB).
Arros QD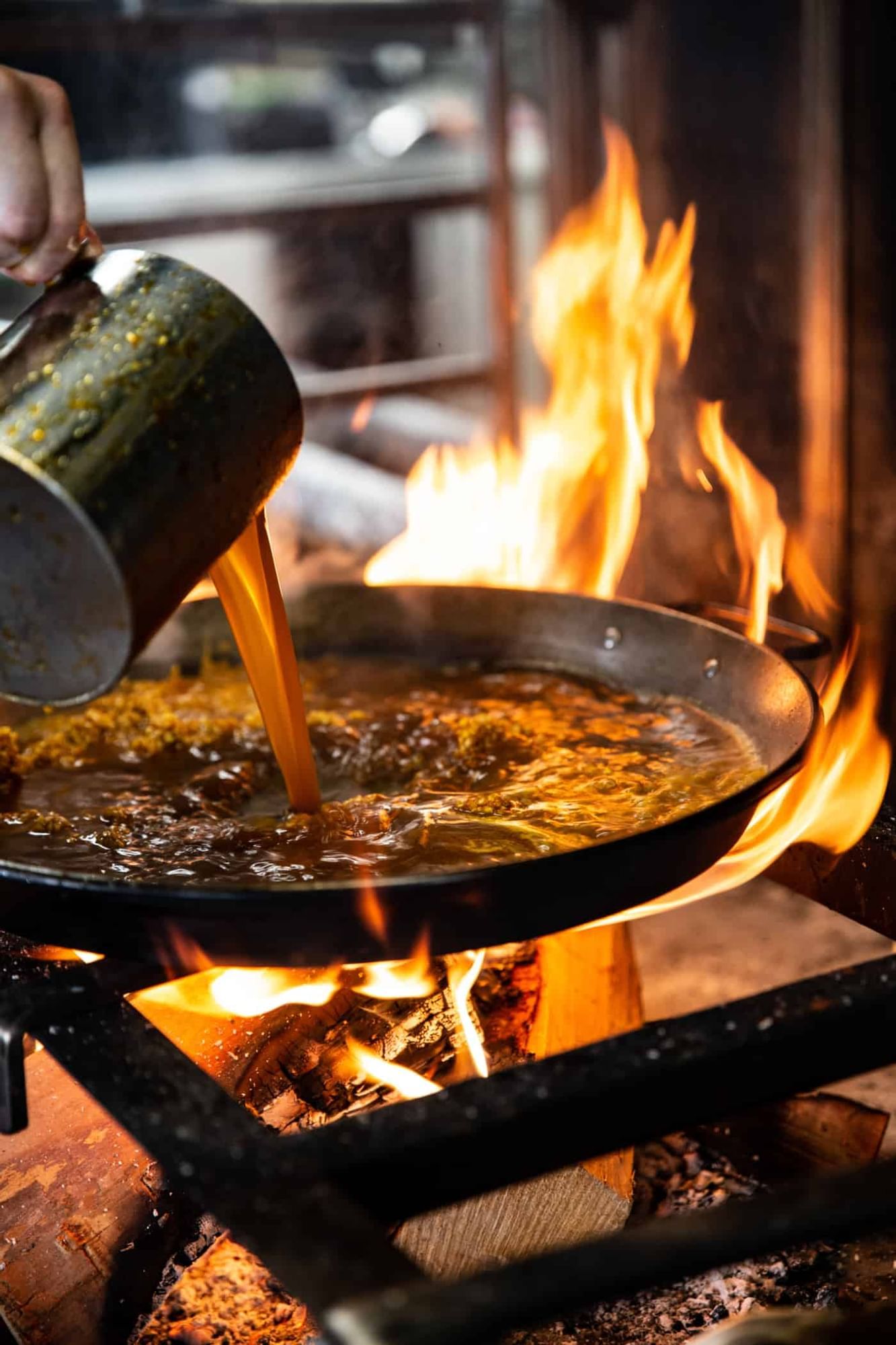 Looking for the best paella in London? Arros QD is the first international outpost of multi-Michelin-starred Spanish chef and paella master Quique Dacosta. It's a common misconception that Paella is the dish, when actually it is the pan. These pans are expertly wielded at Arros QD to create sizzling variations on the theme. Every Rice-in-Paella dish is created by applying the same principles used in making a true Valencian Paella, with 80% of the ingredients being contained within their signature stock, created by Quique Dacosta himself.
If you aren't in the mood for rice, you can choose from creative dishes like a rack of pork with purple shiso dressing or Yellowfin tuna tartare. They are also fans of the open kitchen and do their cooking on a huge wood-burning stove (it measures 6 metres!). The wine list is a mix of lesser-known wines from the Mediterranean and bottles from globally renowned producers. Alternatively, you can indulge in one of their Mediterranean-inspired cocktails.
Arros QD is one of only 2 restaurants outside of Spain ever awarded the Cullera de Fusta, or "Wooden Spoon", this is awarded in recognition of the highest level of commitment to gastronomic Valencian culture – or, in other words, the best paella restaurants in the world.
You can find the restaurant at W1W 8NQ. The nearest underground stations are Oxford Circus and Tottenham Court Road.
Bar Tozino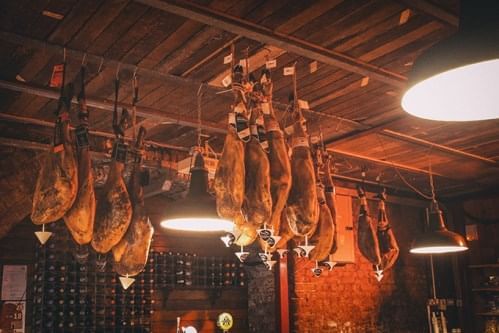 Tucked away under the railway arches on Maltby street in Bermondsey, near London Bridge, is London's only Jamón Bodega: where hams are cured in a carefully controlled environment. The Jamón has pride of place hanging from the rafters and is carved right in front of you. The kitchen also serves up Tapas classics like patatas bravas and grilled chorizo.
Cervantes Theatre
If you're hoping to experience the vibrant Spanish arts scene, you could catch a performance at the Cervantes Theatre in Southwark. This theatre aims to bring the best of Spanish and Latin culture to life for British audiences.
They stage plays, including golden age classics and contemporary pieces, in both Spanish and English. There's also a café bar upstairs where you can grab a drink and perhaps take in one of the smaller events they host from time to time.
The theatre was opened in 2016 by the Spanish Theatre Company, a charity aiming to promote cultural exchange. They also work on educational programs for schools and provide acting lessons.
If you've spent lockdown learning Spanish, you could even put your skills to the test by attending one of their Spanish language shows.
You can find the theatre at SE1 0LR. The nearest underground station is Southwark.
Sabor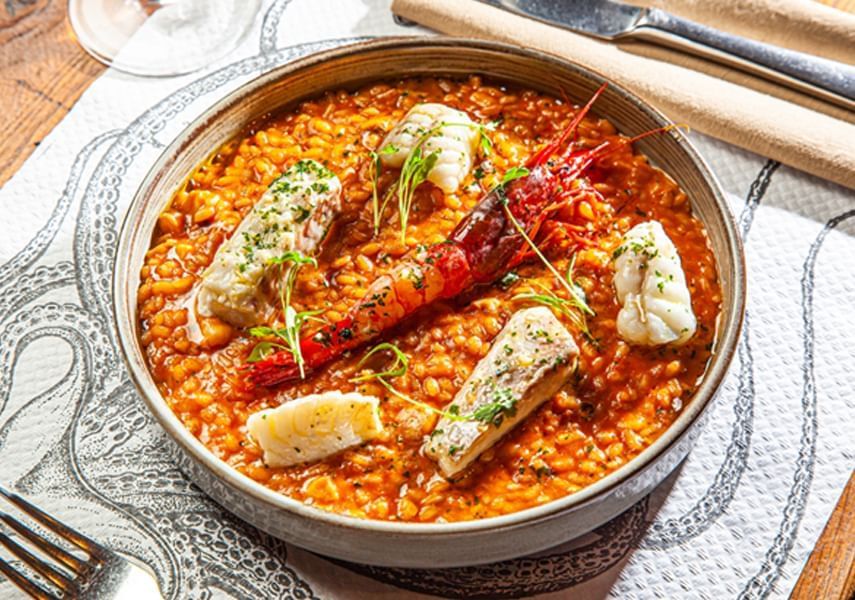 This Michelin-starred restaurant can be found in Mayfair. The name translates as 'savour' and that's just what the owners want you to do. Here you can embark on a grand tour of Spain: feast on tapas in Andalusia and follow up with seafood in Galicia without having to leave the table.
The restaurant is made up of three distinct areas, each offering a different dining experience. On the ground floor, you can eat at the counter with its daily menu of specials, or enjoy tapas standing in the bar. Up the spiral staircase, you'll find the open kitchen and comfortable banquettes of El Asador, named for the traditional wood-fired oven.
Sabor is located at W1B 4BR. The nearest underground station is Piccadilly Circus.
Flamenco Dance Classes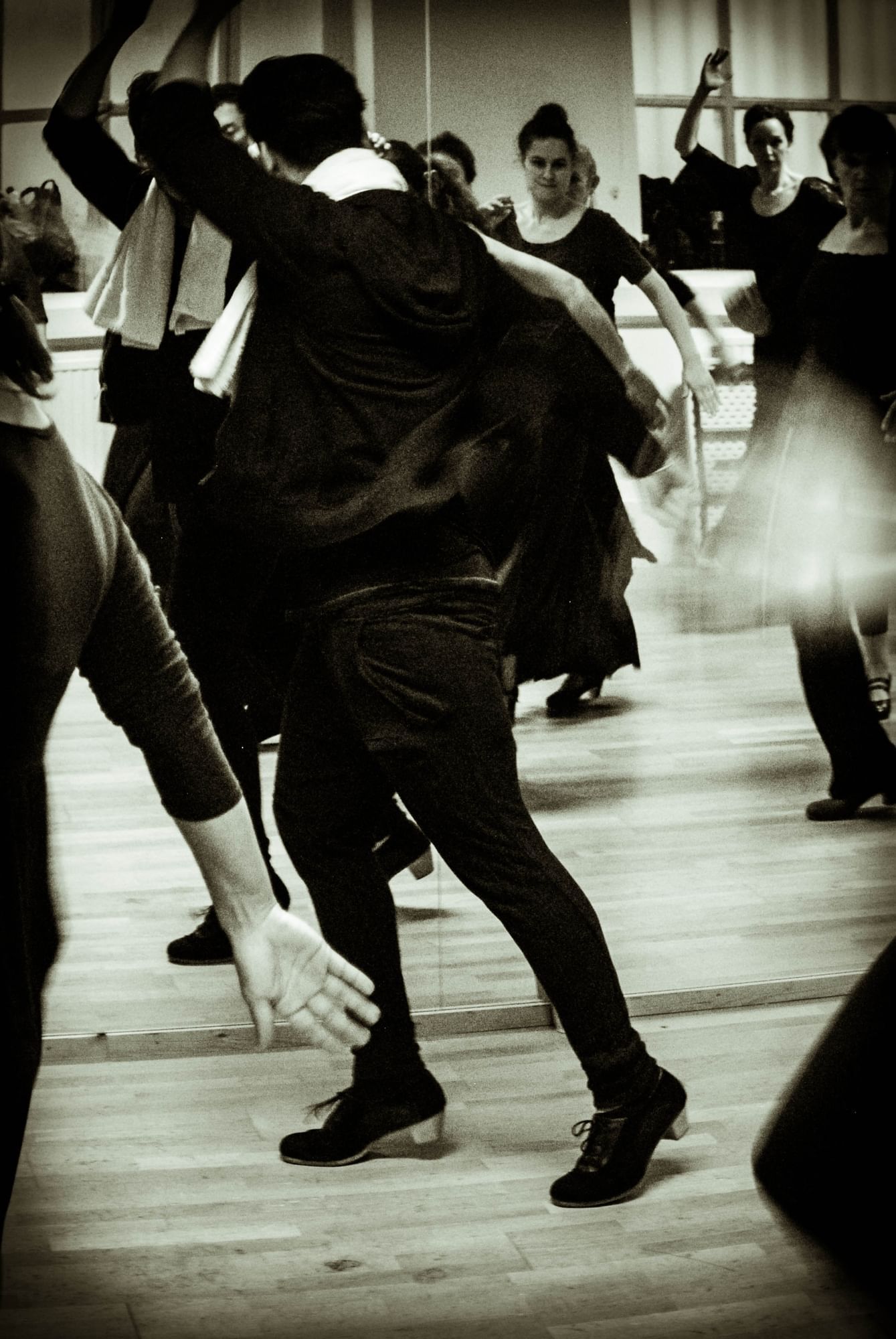 If you're feeling particularly energetic (or hoping to burn off some of that tapas), a taste of flamenco dancing could be just the thing. This passionate dance is quintessentially Spanish and lots of fun. It hales from Andalusia, but has since stamped and flourished its way all over the world.
Flamenco Academy offers Flamenco tuition for beginners. It's well worth seeing if any of them have a taster session scheduled during your trip or if they can offer an individual session just for you. Go and strut your stuff and then head back to the hotel for a well-earned siesta.
---
Visit the city that gives you the world
Discover more countries and culture in London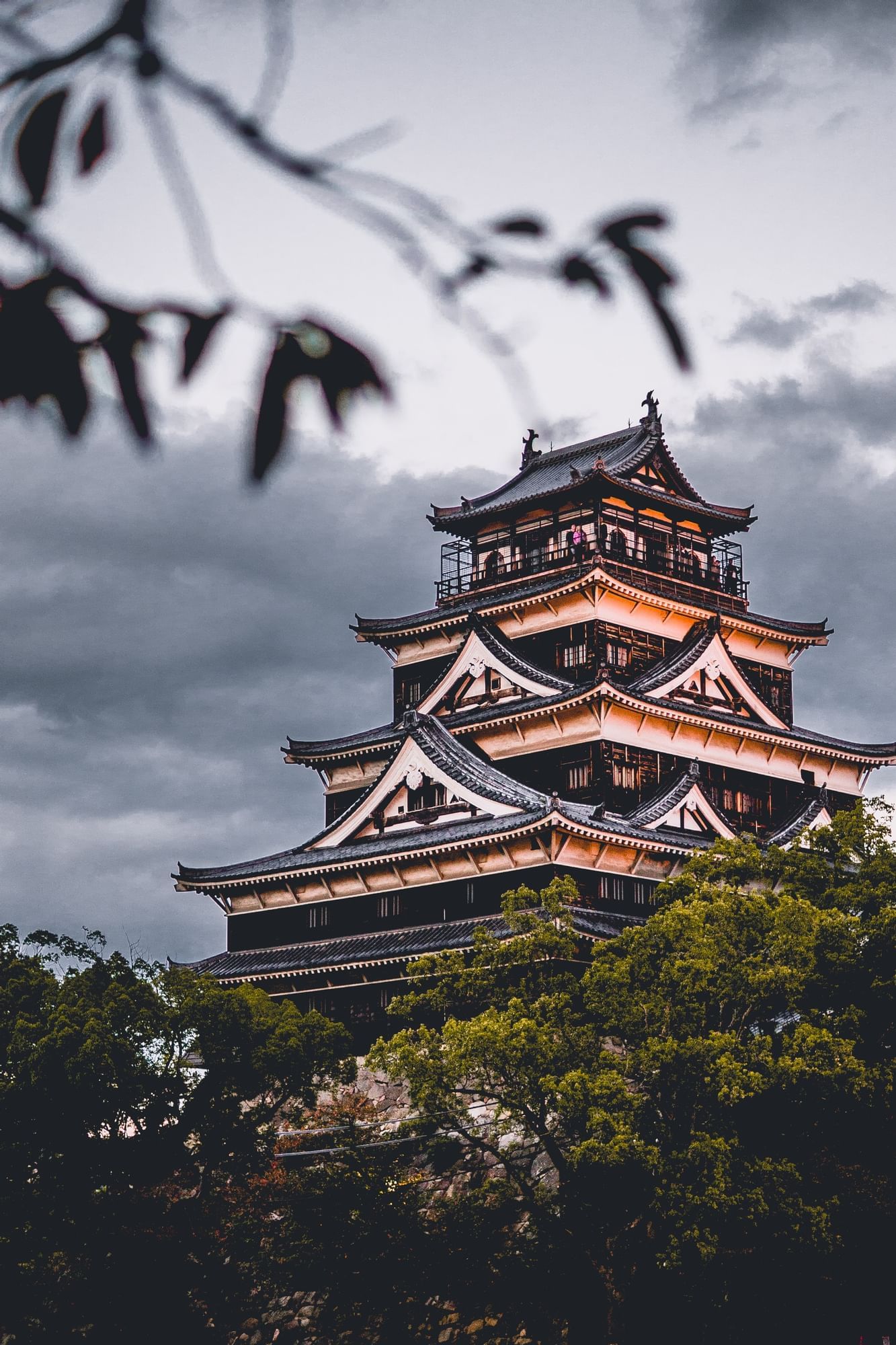 A taste of Asia
Japan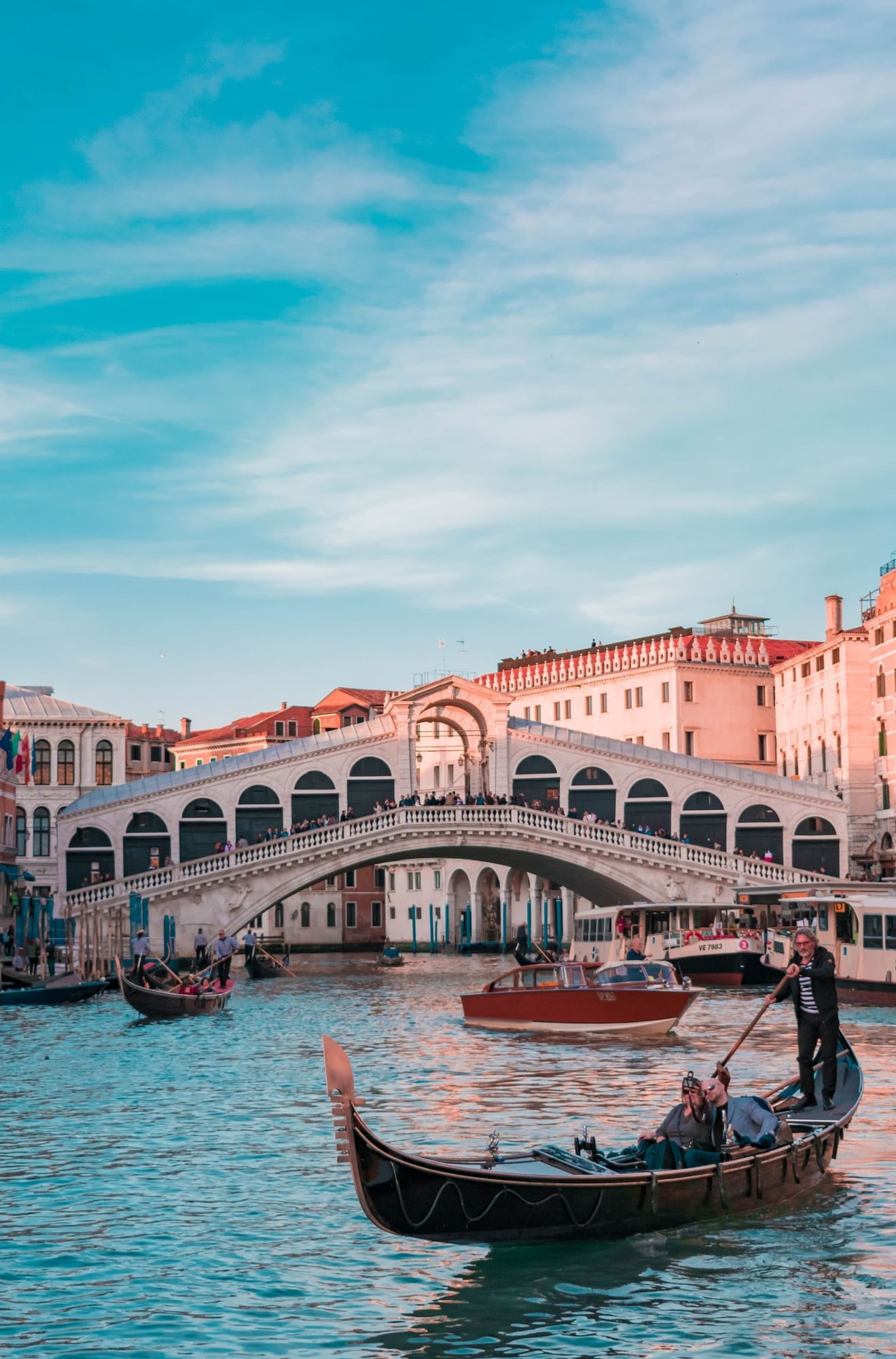 Summer in Europe
Italy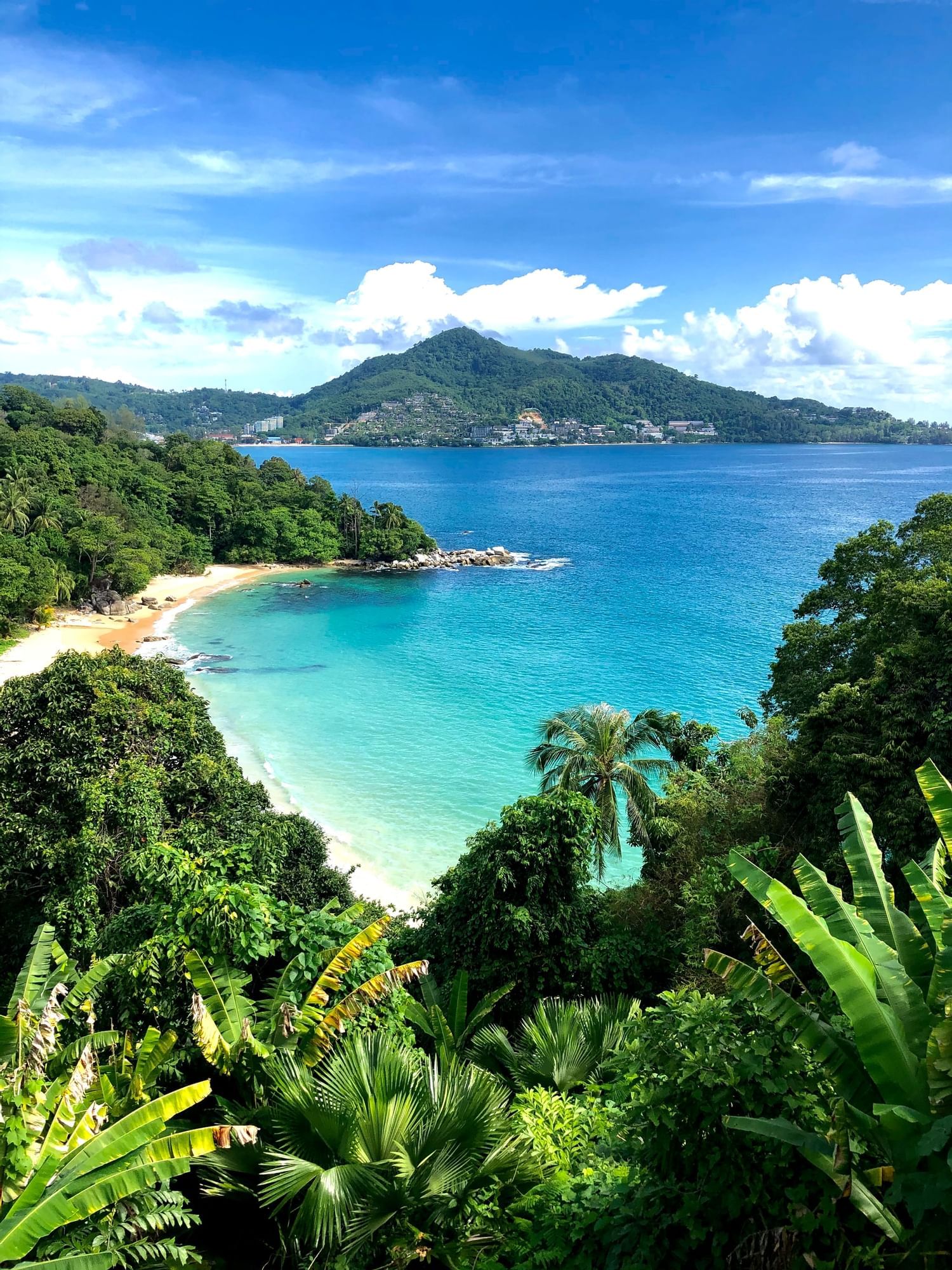 A taste of Asia
Thailand