While it might not currently be possible to take a stroll in a busy Mumbai market or to watch sunlight gleaming off the Taj Mahal, there are plenty of ways to experience India's rich culture here in London. So, if you're after those bold colours and flavours, consider an Indian inspired staycation. From temples to street food, there's so much to enjoy.
Here we've rounded up some of our favourite places to go that showcase India in London at its very finest.
Bonoo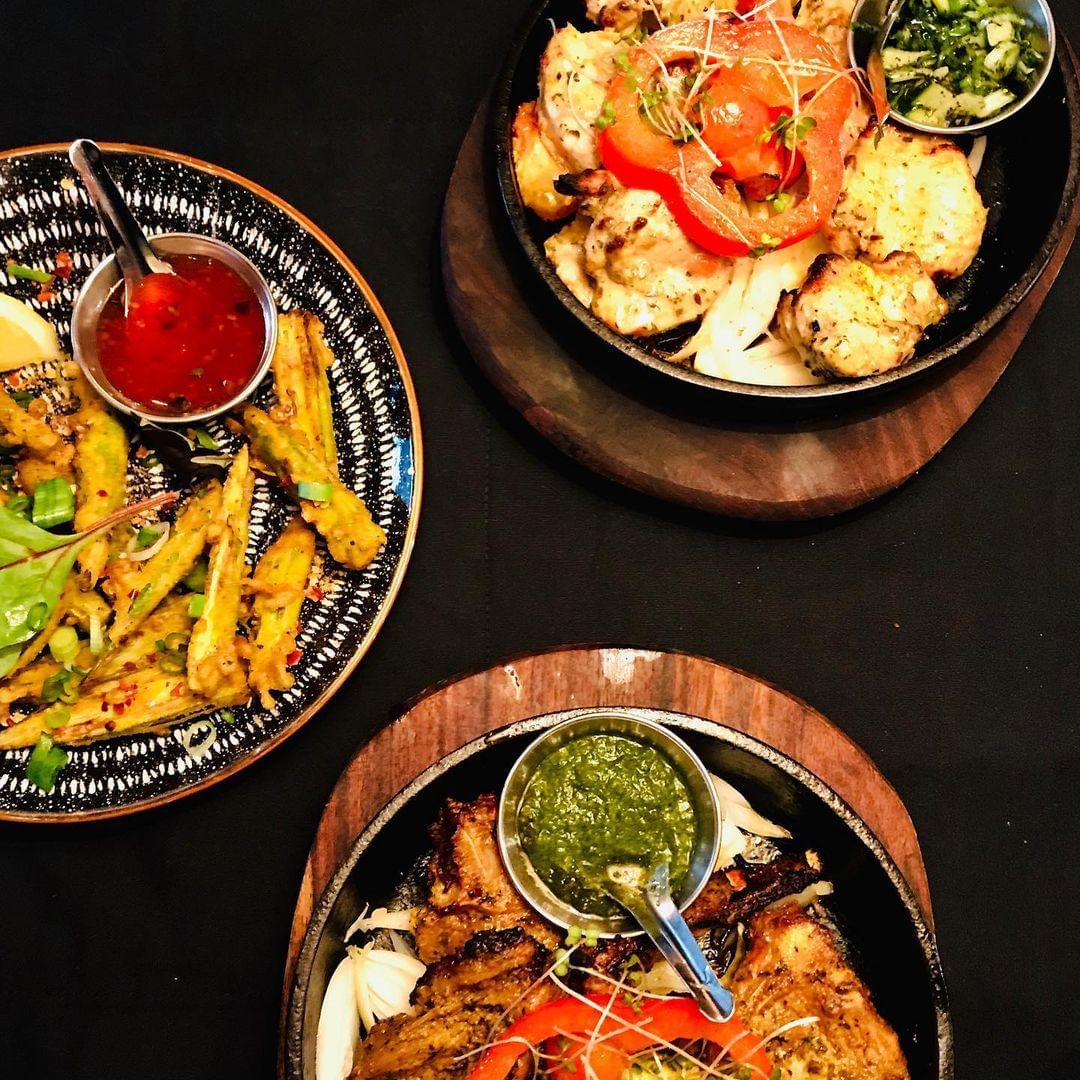 Proudly proclaiming themselves the best Indian Restaurant in Hampstead, Bonoo aim to recreate the wholesome goodness of a home-cooked meal. Do you sometimes struggle to pick just one dish? You'll be excited to hear that they've married exciting Indian flavours with the relaxed freedom of tapas.
Graze on a series of small but perfectly formed Indian dishes in vibrant and cosy surroundings. Try street food classics like vada pav (a spicy, deep-fried potato cake in a bun) or opt for something more unusual like masala salmon with olive salad.
Vegans and vegetarians can dig into an inventive plant-based menu featuring dishes like the ferocious but delicious aloo firecracker (crisp chunks of roast potato with green chillies and lemon dressing). Those who enjoy meat can savour lamb and chicken which are both responsibly sourced and halal. This restaurant is the perfect pit stop if you've decided to head to Hamstead Heath for the day.
Bonoo is located at NW2 2JP. The nearest underground station is Golders Green.
Shri Swaminarayan Mandir Temple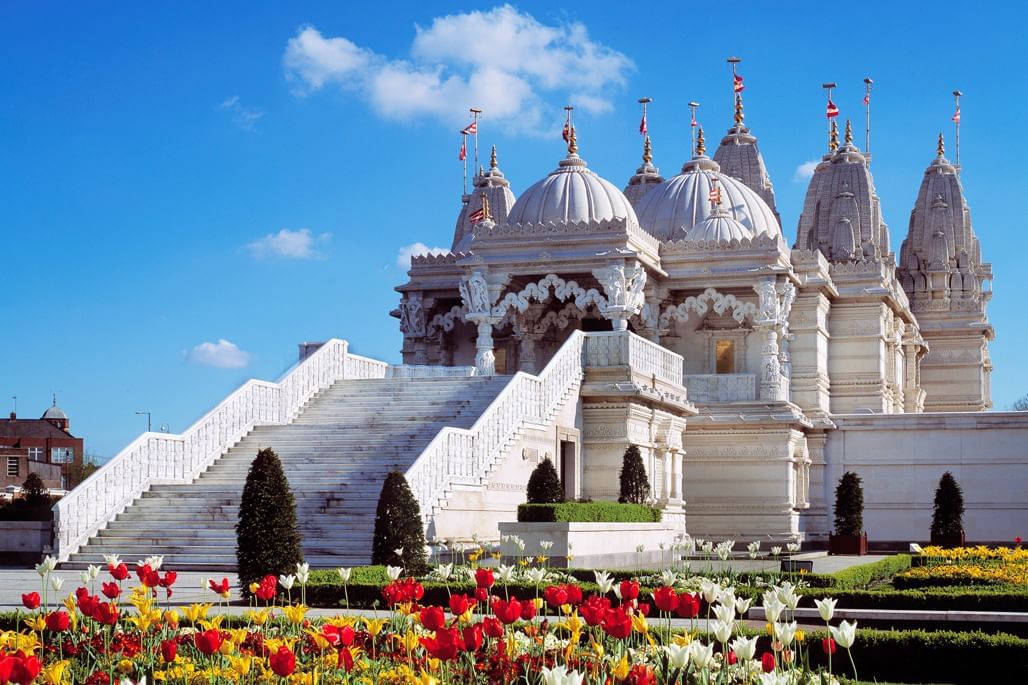 Immerse yourself in the beauty of Indian architecture and culture at this Hindu temple. Admire the gorgeous carvings, wander around the airy courtyards or stop for a moment of quiet reflection under the central dome. Admission to the Shri Swaminarayan Mandir Temple is entirely free and there are guided tours available.
As well as appreciating the Mandir itself, there are opportunities to experience Hindu culture directly. The Arti Ceremony (performed every day at 11:45) is incredibly popular with visitors and has been described as an awe-inspiring experience. You can also take part in an ancient abhishek ritual. If you'd like to learn more about Hinduism and the history of the Mandir, they have a fascinating and interactive exhibition you can browse.
The Mandir is a place of worship which warmly welcomes visitors. They do ask guests to keep to certain guidelines though, so it would be a good idea to familiarise yourself with those beforehand via their website.
You can find Shri Swaminarayan Mandir at NW10 8HW. The nearest underground station is Stonebridge Park.
Kutir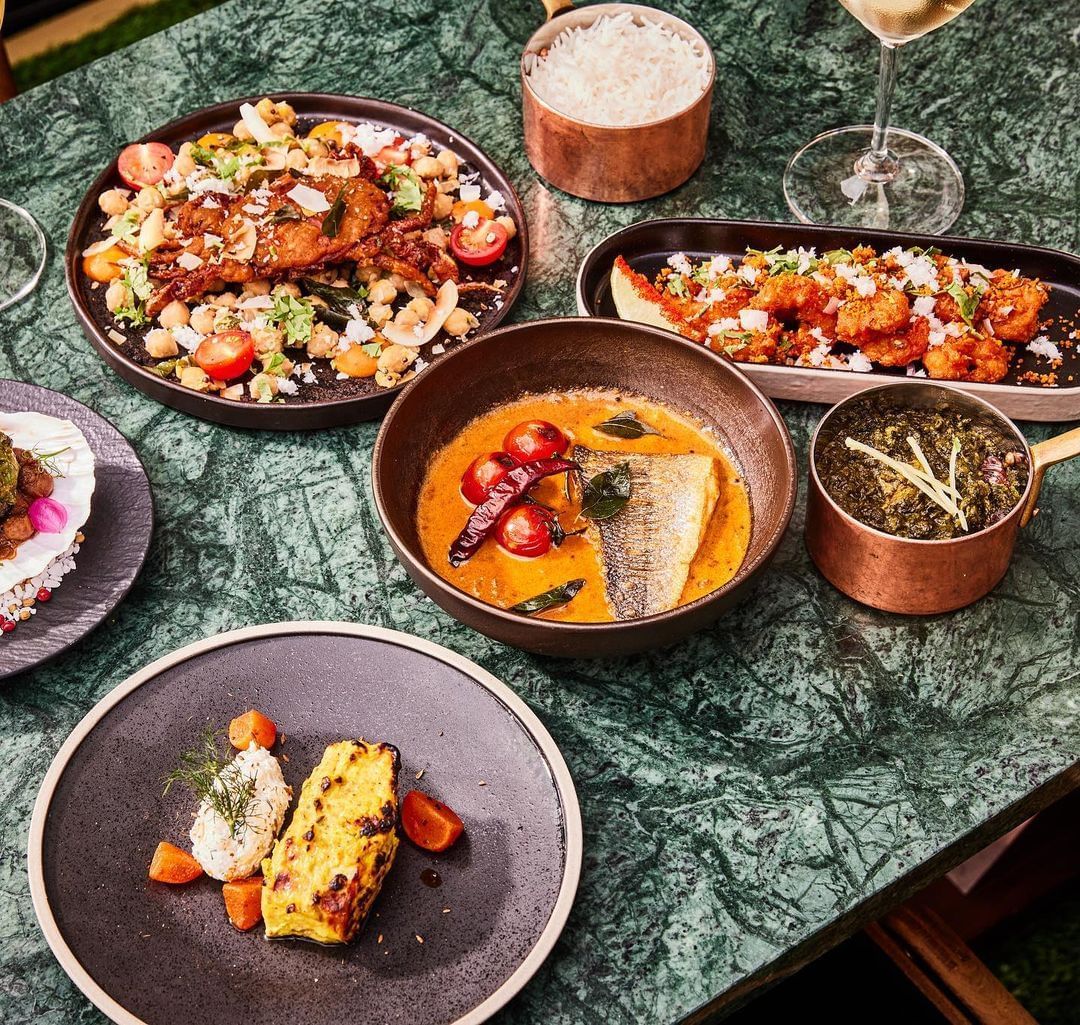 If you're in a fine dining mood, book a table at Kutir in Chelsea. This restaurant occupies an elegant townhouse and promises a sophisticated experience inspired by India's rich history, culture and ecology.
The menu is the brainchild of chef Rohit Ghai. It's full of innovative takes on Indian classics such as guinea fowl biryani, paneer with pomegranate and salmon with mooli and dill raita.
You could choose from the a la cart selection or embark on a culinary adventure around India with one of the tasting menus (which they've cleverly called 'expeditions'). They cater for everyone, with vegan, gluten free, dairy free and nut free menus on offer.
Enjoy picking from their carefully curated wine list. Alternatively, choose one of their signature cocktails, like the Mantra: a heady combination of dark rum, port, cherry and tonka bean.
Kutir is located at SW3 2TS. The nearest underground station is Sloane Square.
Gandhi in London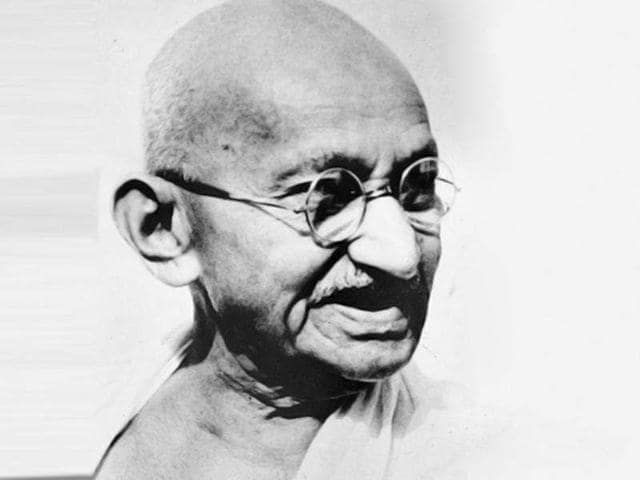 Mahatma Gandhi was one of the most influential figures of the last century. He became the leading light of India's struggle for independence and was imprisoned many times because of his activism. He is still celebrated for his principals, his efforts on behalf of the Indian people and his promotion of non-violent protest.
Gandhi studied law at City University London and there are quite a few sites around the city that are closely associated with him. He has two blue plaques commemorating his various stays in the city: one on a house in Baron's Court Road where he stayed as a student and another on Kingsley Hall in Bow where he stayed in 1931. There are also two statues of Ghandi in London, the oldest in Tavistock Square and a more recent one erected in Parliament square.
There are several guided walking tours that cover sites related to Mahatma Gandhi's time in London - it would be well worth giving one of them a try if you're keen to hear more about the great man. And if you need a bite to eat after all that walking, why not follow his example and pay a visit to one of London's many vegetarian restaurants?
Dhaba Street Food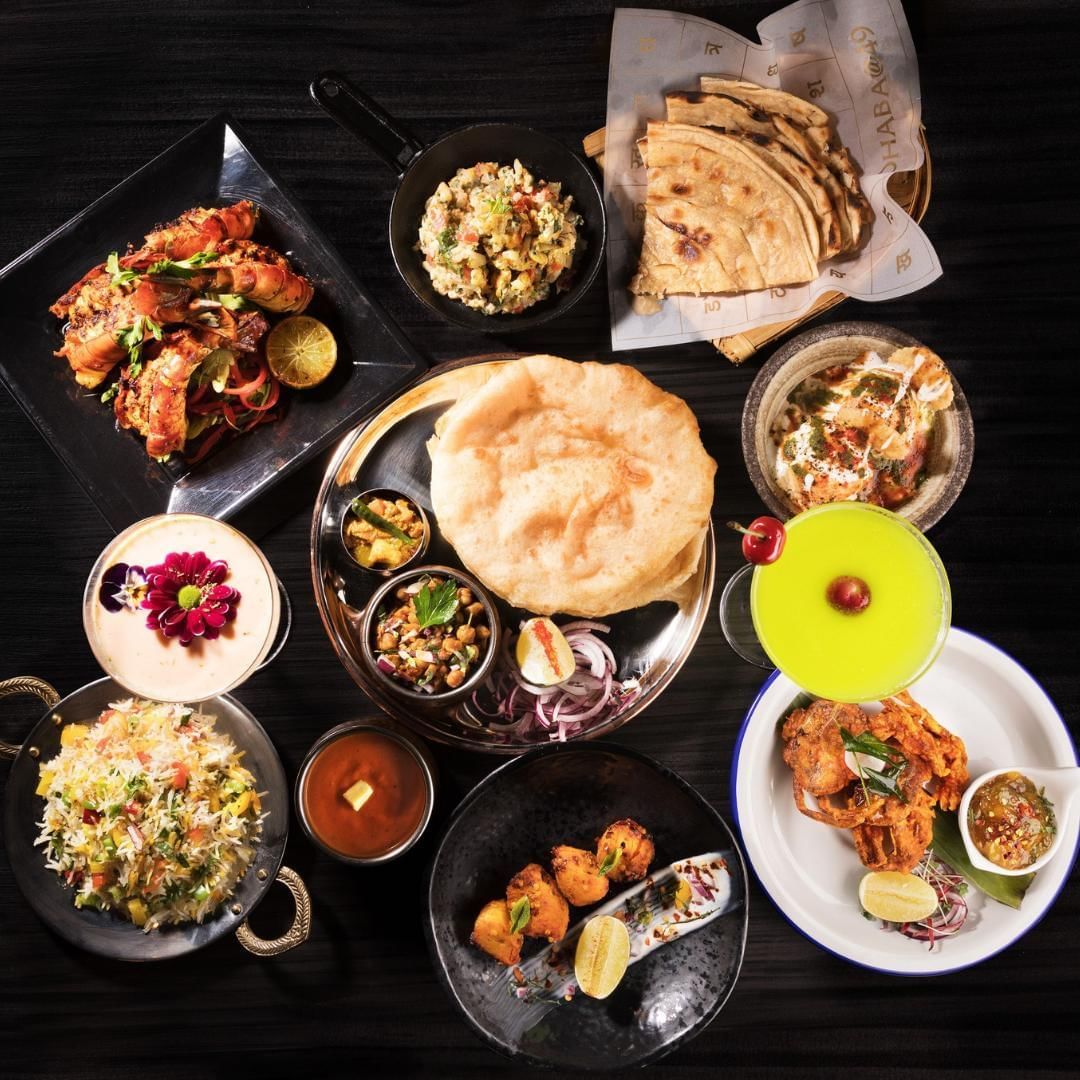 India is celebrated for its street food and Dhaba in Battersea is dedicated to proving just why that is. This award-winning Indian street food restaurant was created by Amir, the owner, after he made a trip back to his homeland and was captivated by the simple and flavourful street dishes sold to busy workers. Dhaba means 'a roadside stall' in Hindi and the restaurant's colourful interior has even been specially designed to evoke the carts used to sell food in India's bustling streets.
To start, you can snack on the likes of pakoras, samosas and gilafi kebabs. For the main event, try their wildly popular railway lamb curry (full of cardamom and pepper) or go for a taste of South India with an Alleppey fish curry, fragrant with tamarind and mustard. As with the other restaurants on this list, they also offer a menu of delectable vegan choices like their begun borta (smoked aubergine). Don't forget to round the evening off with some luscious Indian sweets!
You can discover the authentic street food Dhaba has to offer at SW11 4LY. The nearest underground station is Clapham Common.
---
Visit the city that gives you the world
Discover more countries and culture in London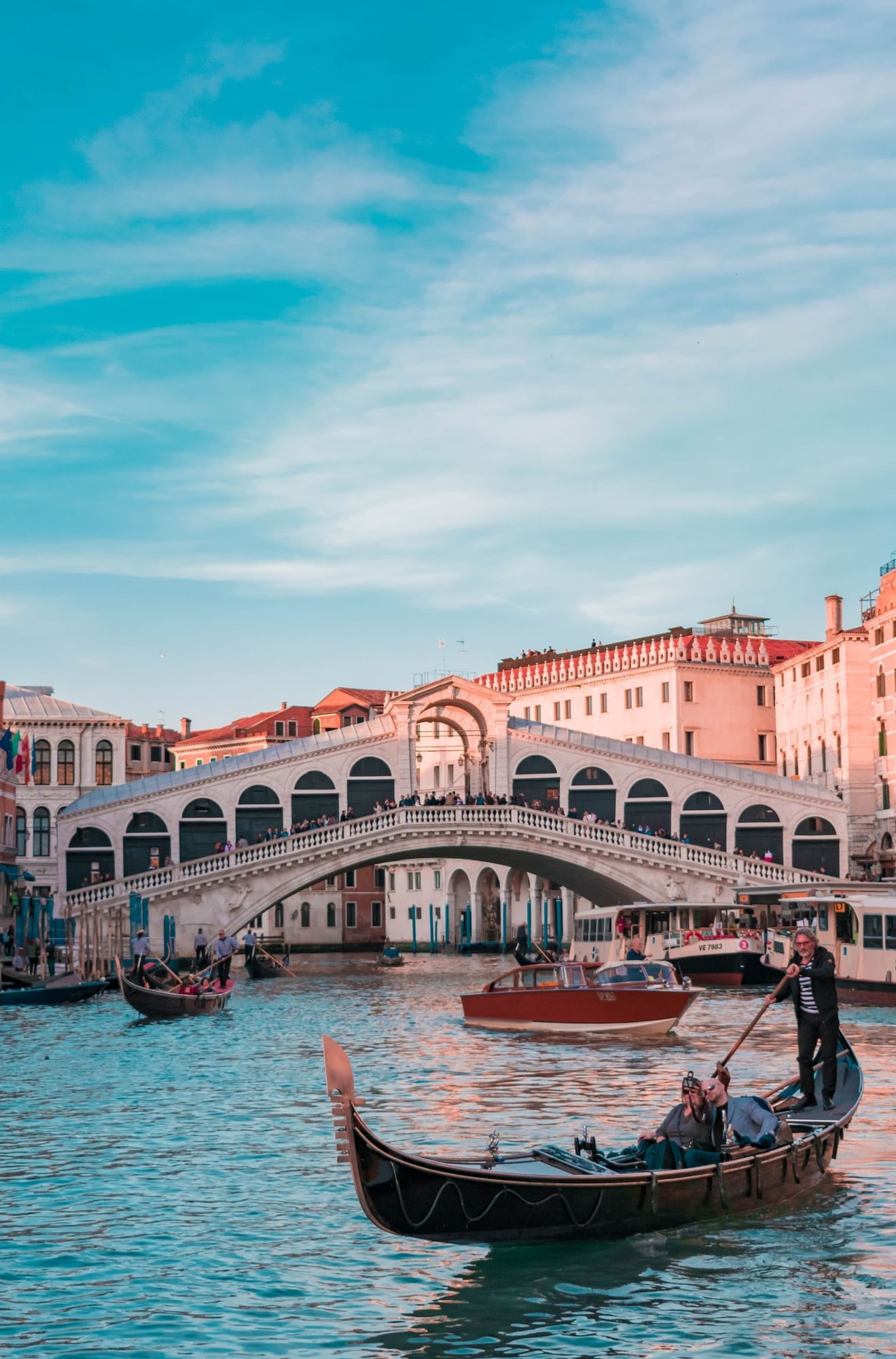 Summer in Europe
Italy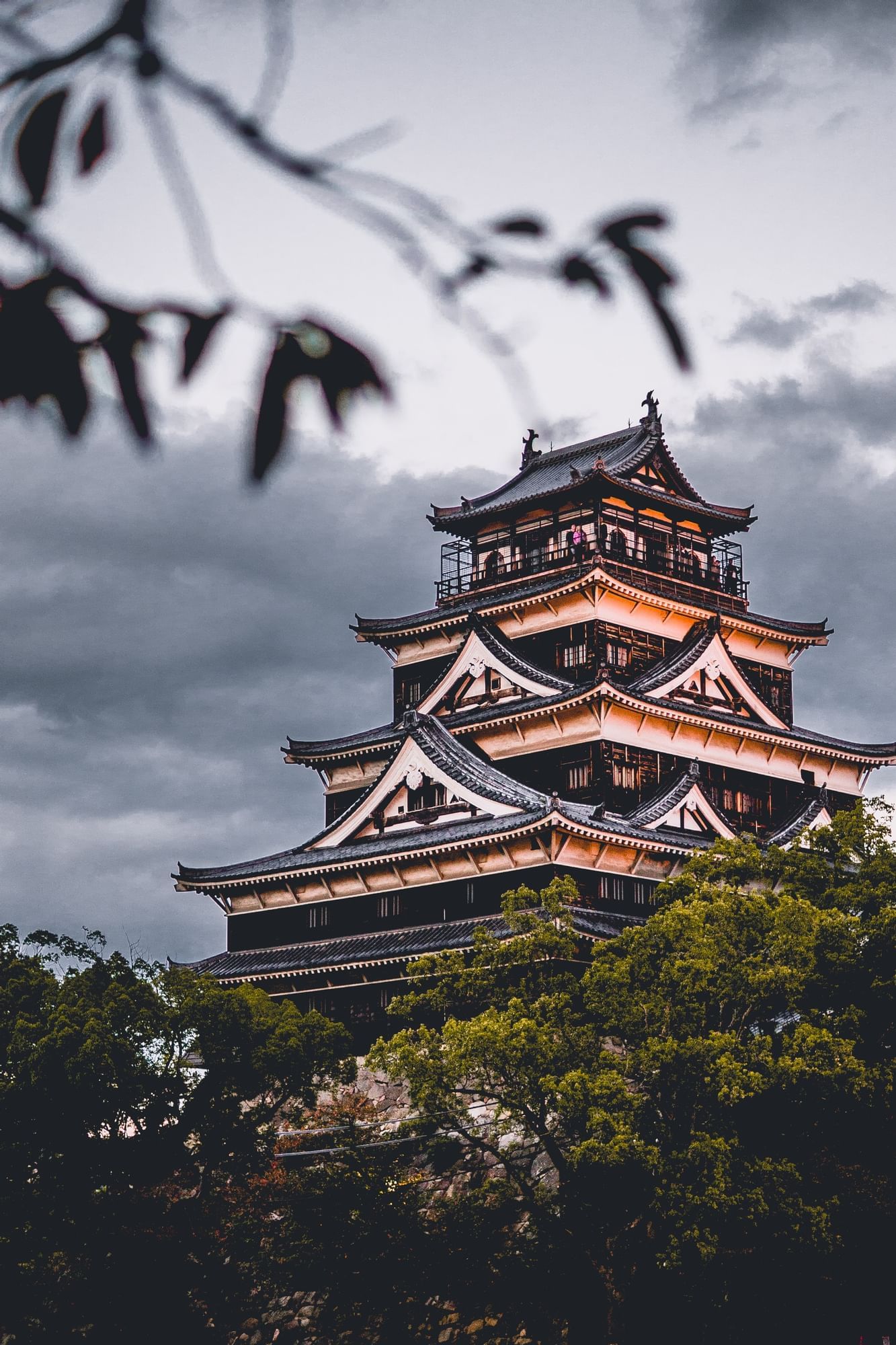 A taste of Asia
Japan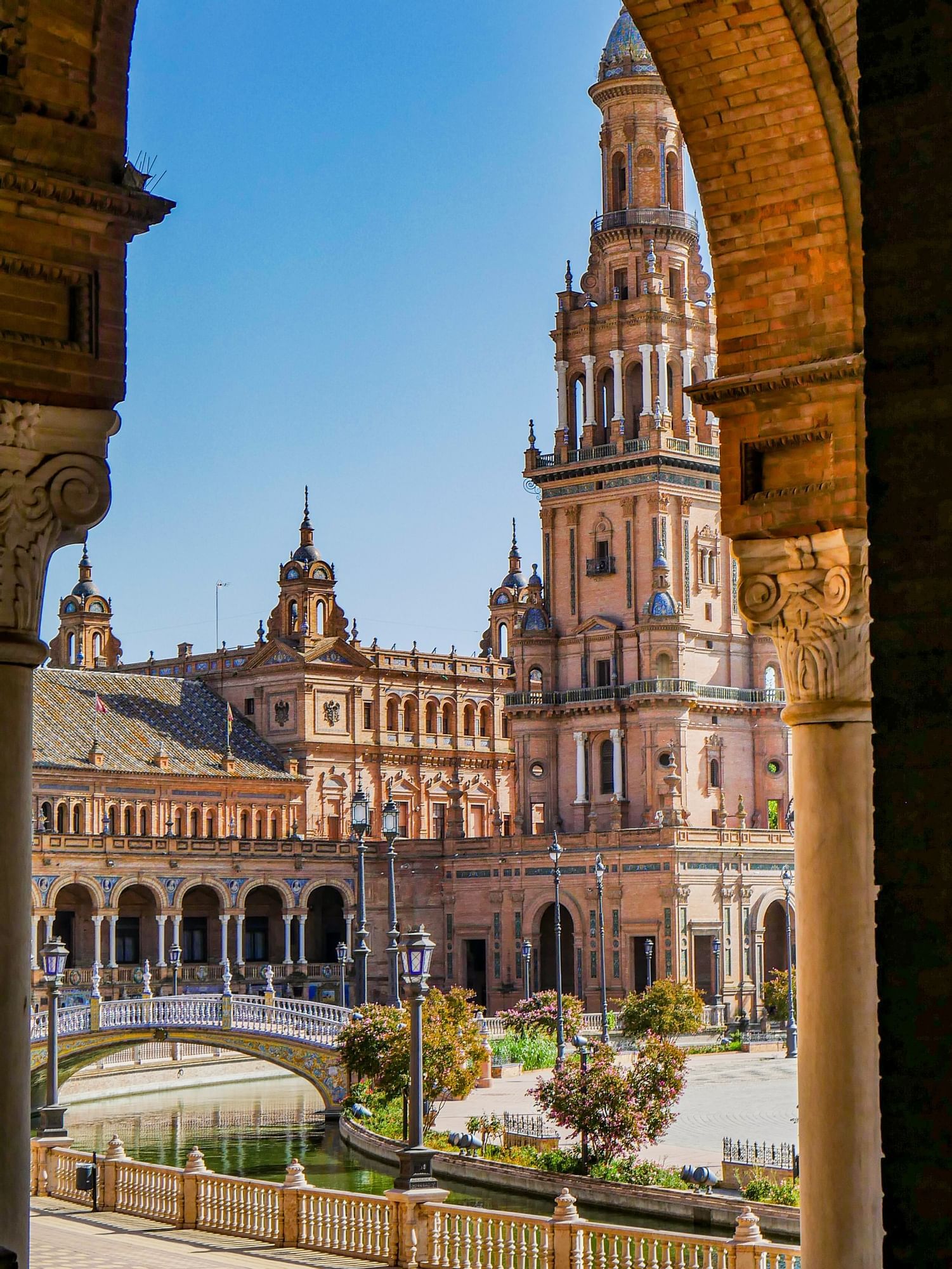 Summer in Europe
Spain