Wish you could take a trip to Turkey? With its ancient cities, beautiful coast and hospitable people, it's easy to see why it's such a holiday hit. But did you know that there are some amazing ways to get a Turkish fix right here in London?
To get you started, we've gathered our favourite ways to experience Turkey in London.
Iznik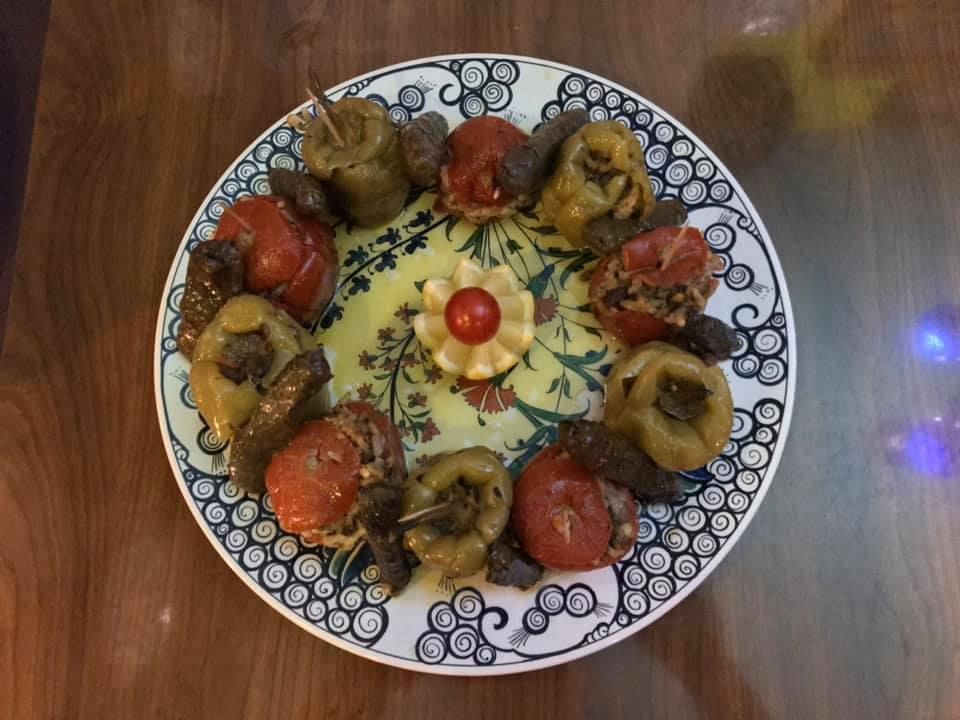 Established in 1989, Iznik in Islington aims to provide an authentic and delicious Turkish experience. The restaurant was named after the ancient city of Iznik, a place famed for creating decorative ceramic tiles. The owners have made the most of those tiles and of other Turkish artifacts to create a stunning and colourful interior that will transport you straight to the Ottoman Empire in its heyday.
The menu at Iznik is full of fresh, simple flavours. Enjoy dishes like baked lamb meatballs in rich tomato sauce or vine leaves stuffed with raisins and herbs. If you're in the mood for something a little decadent, the Anatolian kebab consists of slow-roasted lamb shank with potato puree. The vegetarian dishes are equally satisfying: taratorlu kabak is a mix of chargrilled apple and courgette coated in kashkaval cheese and walnuts.
The dessert menu is also worth a look. You can dig into comforting treats like sutlac (Turkish rice pudding with cinnamon and orange zest) or revani (semolina cake with double cream and fresh fruit).
You can find Iznik at N5 1QJ. The nearest underground station is Arsenal.
Oklava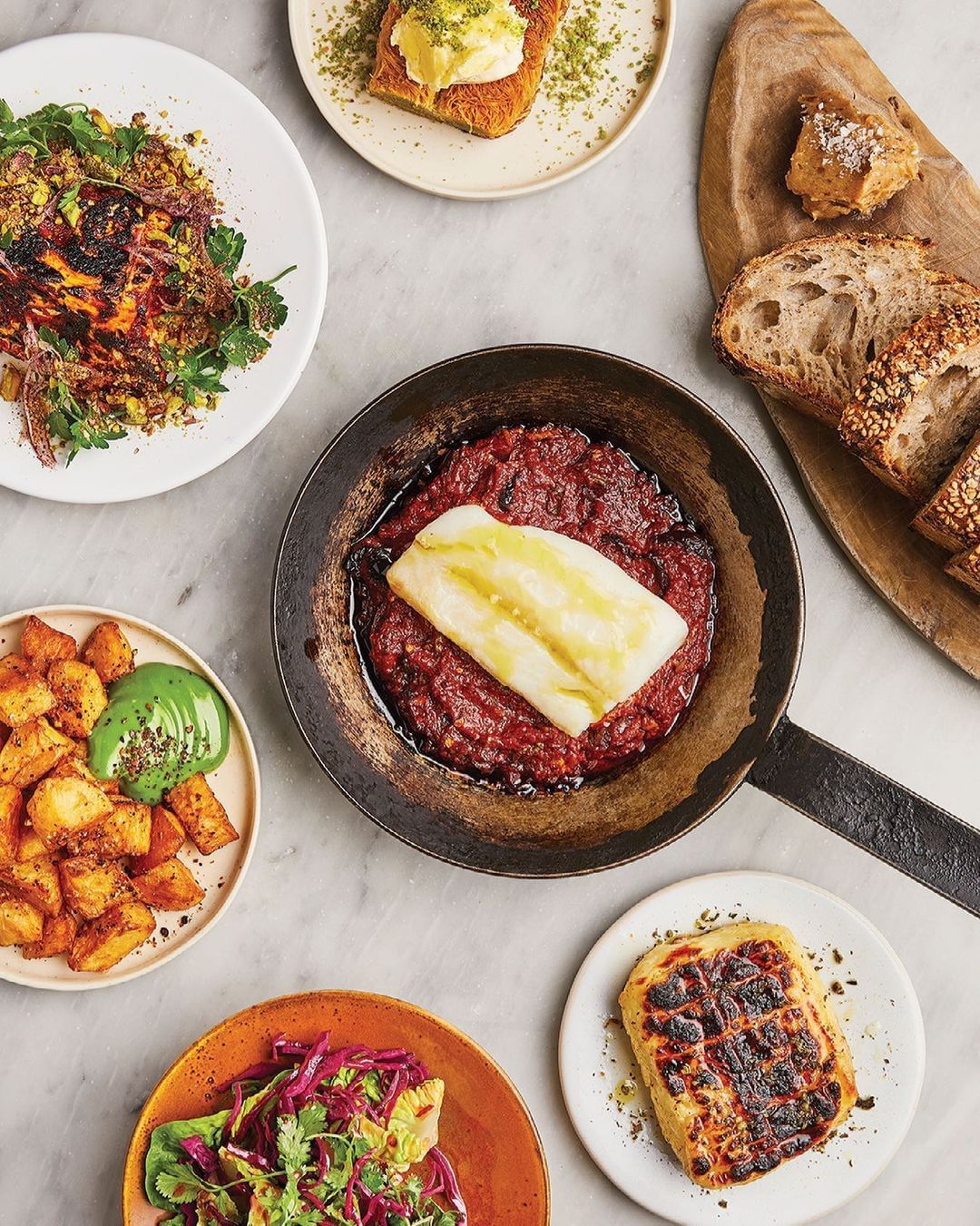 If you're in the mood for a lively night out, Oklava in Shoreditch provides adventurous cuisine and a buzzing atmosphere. Oklava's open kitchen means you are right where the action is and can watch the skill that goes into each dish.
Chef Selin Kiazim (who has been featured on TV's 'The Great British Menu') has created a short menu of creative and contemporary dishes, drawing on Turkish-Cypriot flavours. You can start with a series of small plates such as Baharat bread with medjool date butter, sourdough crackers with whipped fetta and grilled hellim with honey. One of the house specialities is pide: Turkish flatbread smothered in toppings and baked. Toppings include sheep's ricotta and fried onion and cuttlefish with blue cheese dressing.
They have a comprehensive list of Turkish and Armenian wines so it's a great opportunity to try something you may not have encountered before. There's also a small range of punchy and inventive cocktails, like the beet negroni, on offer too.
Oklava is located at EC2A 4PY. The nearest underground station is Old Street.
Turkish Hammam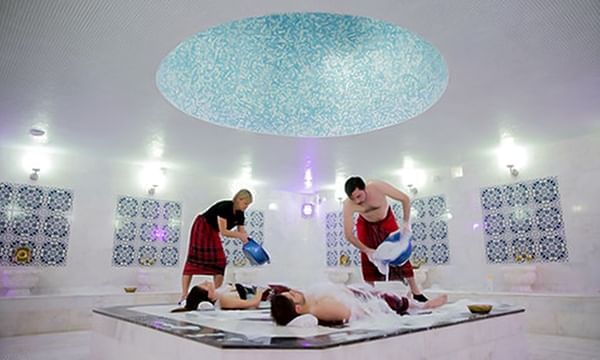 The word hammam refers to rejuvenating Turkish baths. Escape the stress of life for a while and enjoy a series of traditional, cleansing treatments in a steamy room decked out in gleaming marble.
London has many hammams to choose from so you're sure to find one that suits you and your budget. You could head out to Edmonton and pay a visit to the famous Old Hammam and Spa. Enjoy their traditional hammam with its heated marble platform and then round off the experience with a Turkish tea in the bar. The Le Kalon spa, part of the luxurious Bentley Hotel in Kensington, also offers a range of sensual treatments in their opulent hammam.
You can find the Old Hammam and Spa at N9 9DY and the Bentley Hotel at SW7 4JX.
Cirrik
If you've ventured to East London and are in search for a Turkish restaurant then head to Cirrik in Dalston for a taste of traditional Turkish barbecue. This family run eatery is based on the convivial culture of ocakbasi, which roughly translates as eating around an open grill. Cirrik was founded to honour a master chef back in Turkey who was well known for his generosity and grilling prowess.
The master's legacy is alive and well in the menu. You can start with a range of delicious nibbles like falafel and muska Boregi (fried pastries full of Turkish fetta and parsley). The sizzling star of the show are the traditional kebabs: served with garlic yoghurt on beds of toasted flatbread. Alternatively, you could opt for a perfectly chargrilled seabream or one of their hearty stews.
There's also a vibrant selection of vegetarian dishes full of colour and spices. Try their Mukver (courgette fritters) or dig into Sebzeli Guvec, an unctuous veggie casserole baked in the oven and served with rice.
Cirrik is located at N16 7XJ. The nearest underground station is Holloway Road.
Skewd Kitchen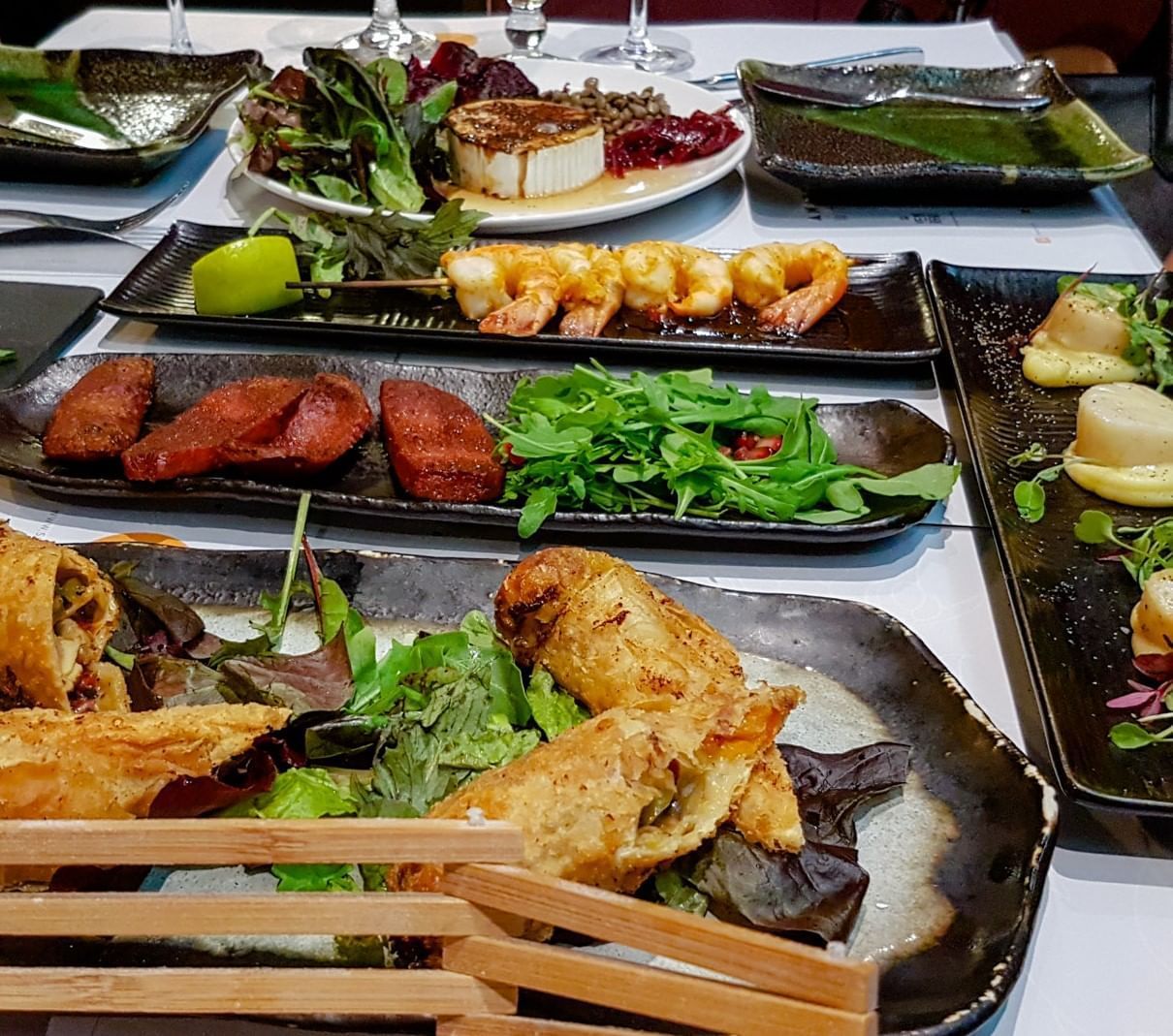 Skewd kitchen promises Anatolian flavours with attitude. Their aim is to provide an innovative culinary experience by coming at their dishes from a skewed angle (hence the name). If you're in the mood for excitement, this is the place to try.
Everything from the steaks to the vegetables is coal-fired, giving it all a signature smoky depth. Why not try one of their innovations and tuck into a Turkish spring roll or a seafood kebab with fennel, sumac and pomegranate salad? Alternatively, you can feast on the traditional range of kebabs and mezes, all with a slight skewed twist. If you're in the mood for something lighter, opt for the Skewd Salad: a colourful mix of seasonal leaves, figs, dates and sultanas.
They have a luxurious range of desserts, including Turkish favourites like kunefe (a sweet, gooey cheese pastry) and flaky, syrupy baklava. And of course, it wouldn't be a Turkish meal without a cup of Turkish coffee to finish.
You can find Skewd Kitchen at EN4 0BX. The nearest underground station is Cockfosters.
---
Visit the city that gives you the world
Discover more countries and culture in London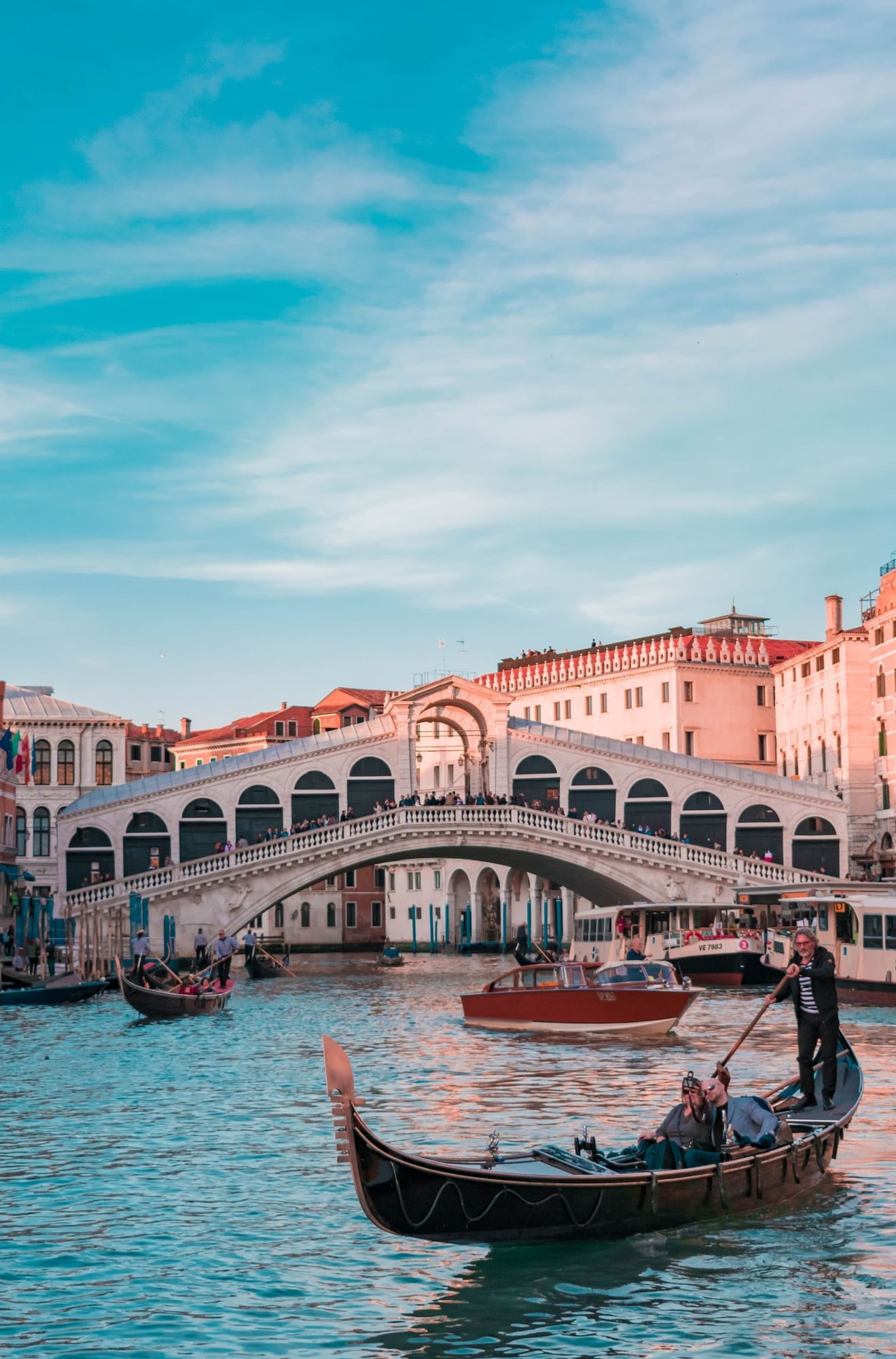 Summer in Europe
Italy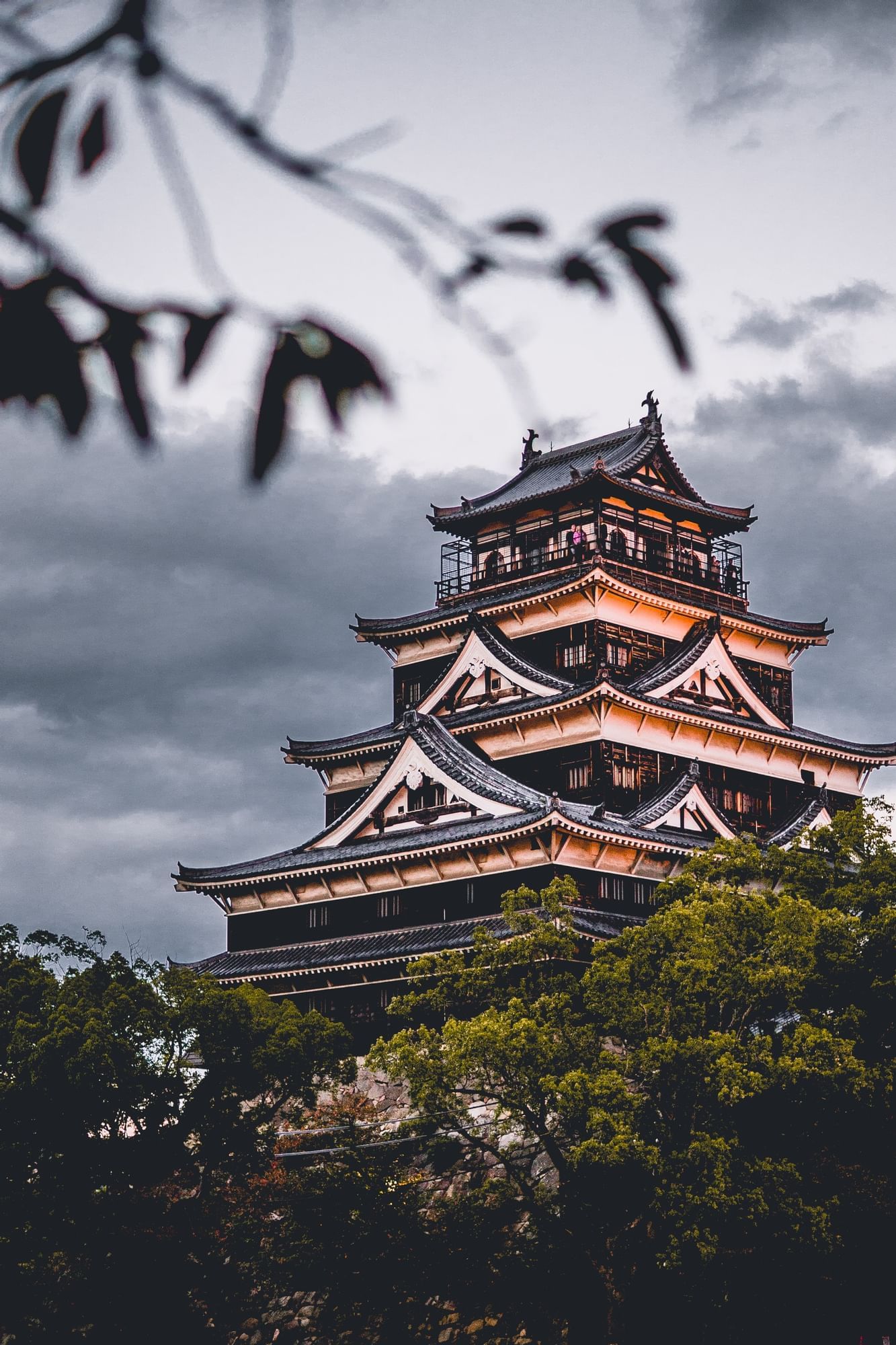 A taste of Asia
Japan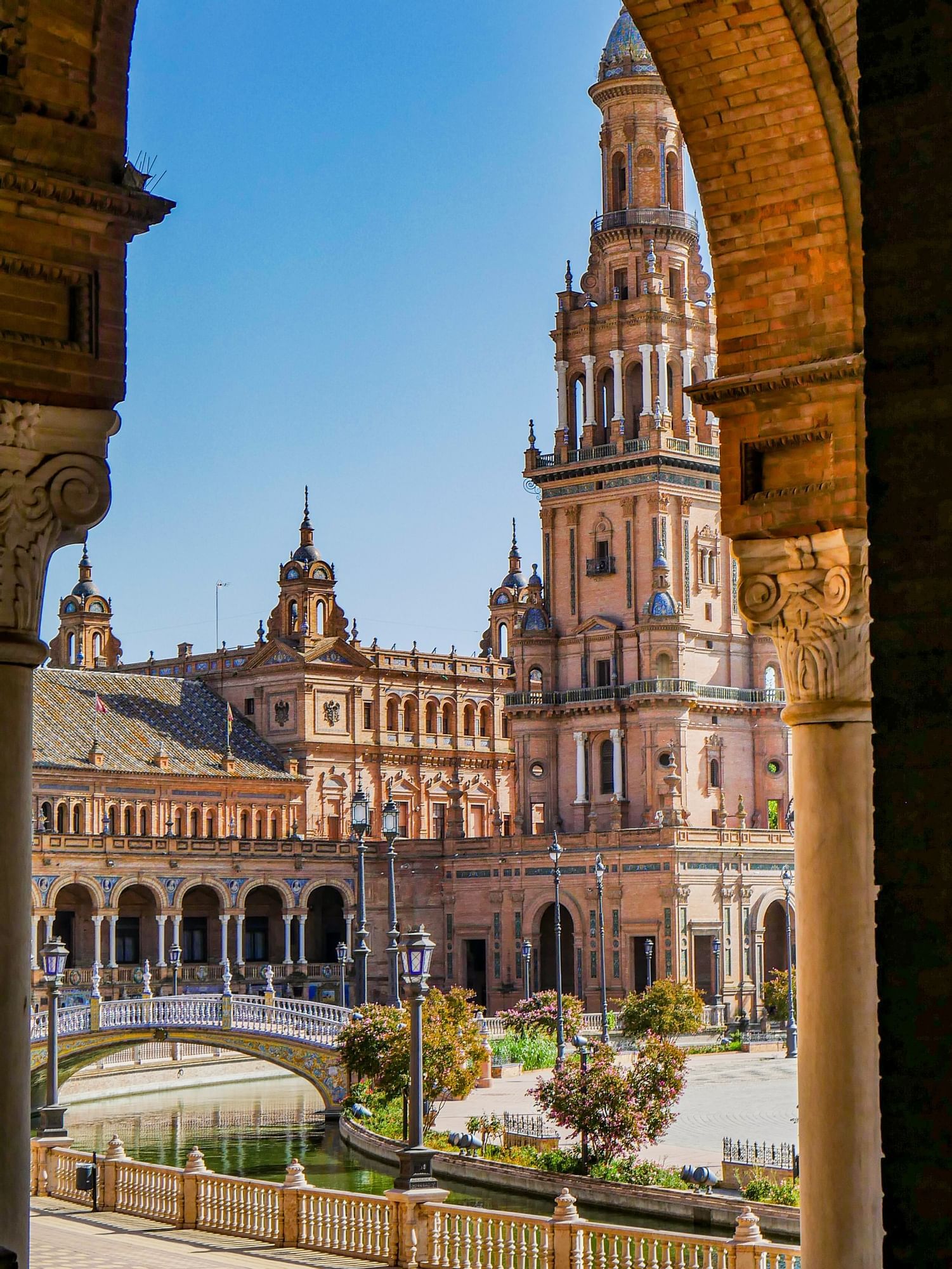 Summer in Europe
Spain