Longing for a Greek getaway? If you're daydreaming about shady olive groves, sparkling seas and fresh caught fish, you should take a Greek inspired journey around London. From delicious food to fabulous architecture, there's plenty here to bring Greece alive.
To help you get started, we've gathered some of the best ways to go Greek in London.
Andy's Taverna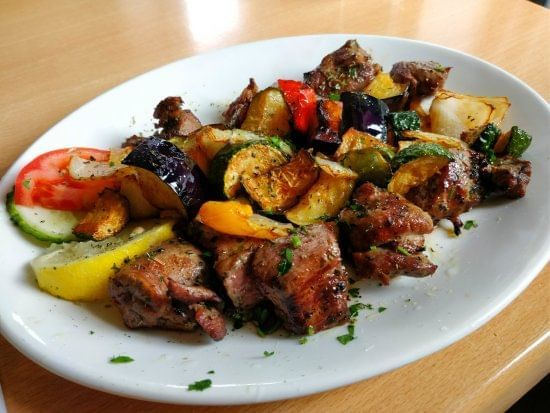 Fancy a meal at a traditional Greek Taverna? Head down to Andy's in Camden for great food and a warm, welcoming atmosphere. They've been going since 1967 so it's safe to say they're getting it right!
To start, you can feast on bread with traditional Greek dips like hummus, tzatziki and taramosalata. Alternatively, opt for something from the grill, like the Corfu style prawns with tomatoes and fetta.
To follow, enjoy souvlaki skewers in your choice of meat or pick something from their impressive range of seafood. If you're not in a meat mood, try spanakopita - that's a delicious filo pastry pie bursting with fetta and spinach. Their wine list has a great selection of Greek and Cypriot tipples too!
If the sun is out, why not sit in Andy's white walled courtyard for a truly Grecian experience?
Find Andy's at NW1 0BG. The nearest underground station is Camden Town.
The British Museum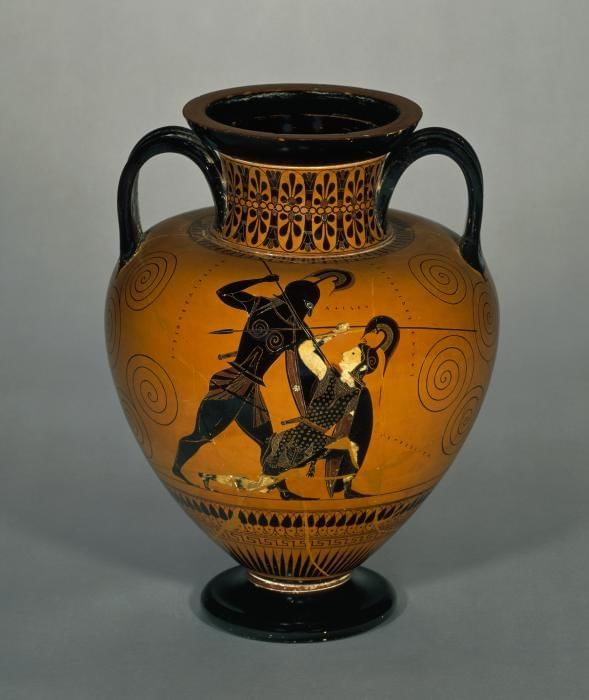 Explore Ancient Greece at the British Museum. Few cultures have had as profound an effect on the world as Ancient Greece and the British Museum has many fascinating artifacts that tell the story of the mighty civilisation.
Wander amongst the impressive collection of Greek statuary and marvel at how the pottery on display has survived all these years. They have items depicting the gods and goddesses of Mount Olympus, of course, but also some that give us an idea of what everyday life was like back then. You can find out about education, agriculture, crafts and so much more.
Whether you're fascinated by the goddess Athena or want to learn about the original Olympic games, it would be very easy to while away a day with the Ancient Greeks here.
You can find the British Museum's main entrance at WC1B 3DG. The nearest underground station is Tottenham Court Road.
Hovarda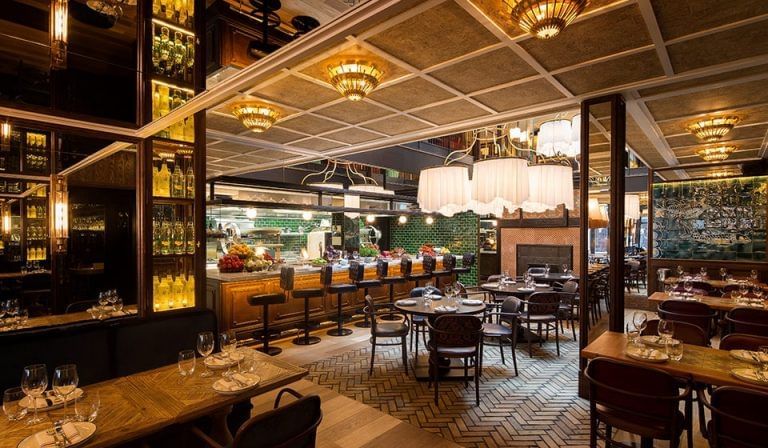 This trendy Aegean inspired restaurant in Soho is a great place to spend an evening. It's ideal for music lovers as they have regular live acts and DJ sets in the lounge bar upstairs.
Settle down with a cocktail (or several) and make the most of the show. Drinks include the Mykonos Sour which contains olive oil! Then there's the Hera, a drink named for the queen of the Greek gods and showcasing mastiha (a legendary Greek spice).
The food is Greek with Turkish influences which makes for a tasty combination. Tuck into seafood classics like chargrilled seabass or smoked eel. You could also try one of their creative veggie options, like beetroot and Jerusalem artichoke souvlaki. Finish up with Turkish coffee and a slab of sticky baklava!
Hovarda is located at W1D 6DW. The nearest underground station is Piccadilly Circus.
St Sophia's Greek Orthodox Cathedral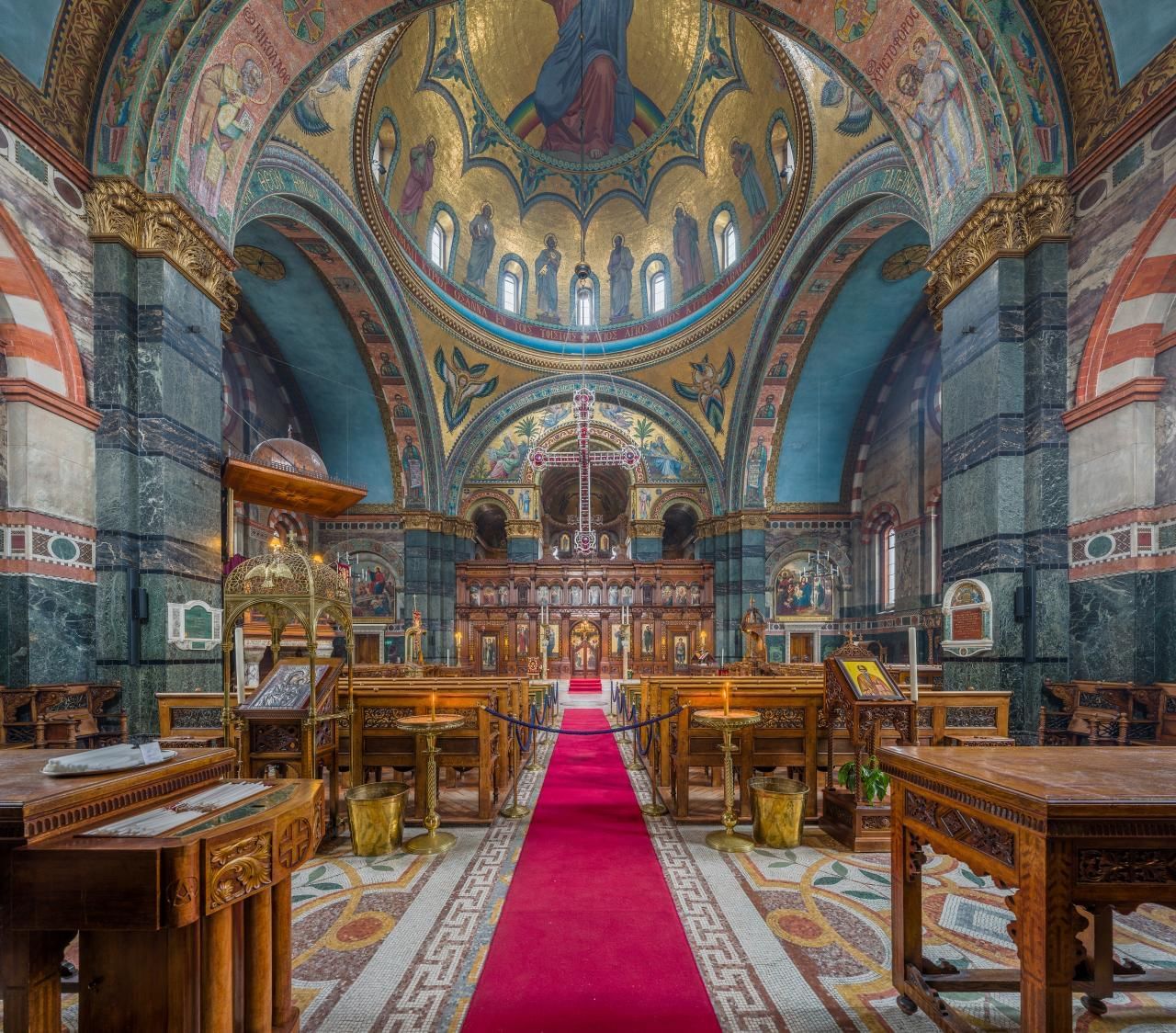 Also known as the Greek Orthodox Cathedral of the Divine Wisdom (Hagia Sophia), this Greek Orthodox Church can be found in Bayswater. The area around Moscow Road displays quite a few Greek influences and Hagia Sophia is perhaps the most significant and certainly the most impressive.
The money for the cathedral was raised by London's Greek community, who began to congregate in this little corner of the city in the 1800s. The foundation stone was laid in 1877 and it was consecrated in 1882 by the bishop of Corfu. It's been a community hub for the congregation ever since and even runs a school where Greek traditions (like dancing) are integrated into the curriculum.
It's built in the byzantine revival style. While the outside is striking with arches and the main copper-clad dome, the inside is stunning. The interior is lined with marble, there is an impressive screen of painted icons and fantastic byzantine-inspired mosaics cover the walls.
You can find the cathedral of St Sophia at W2 4LQ. The nearest underground station is Bayswater.
Opso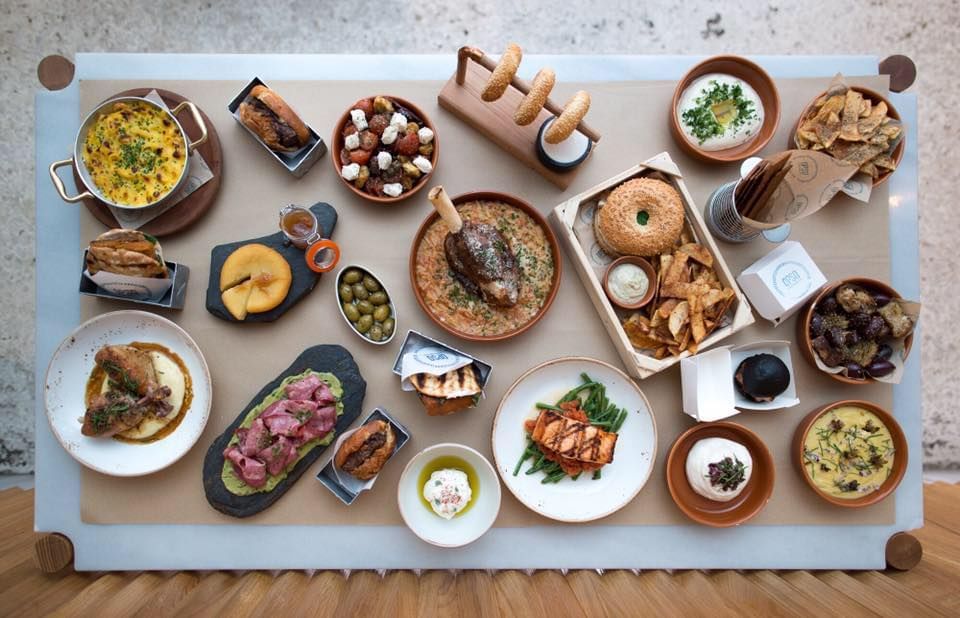 A stylish Malabon restaurant putting a contemporary spin on Greek cooking. They get many of their ingredients straight from Greece, so it's a great chance to travel by means of your fork.
Dig into an indulgent moussaka or sample one of the fishy options, like cod fillet with garlic spread and rainbow chard. For dessert, choices include Greek Yoghurt Pavlova and a millefeuille Kazandibi (a delectable stack of puff pastry and caramelised vanilla cream).
There's also a ground floor bar with a selection of Greek spirits and mixers which they can whip up into one of their signature cocktails. Imagine you're on the beach as you sip a seaside martini! For wine lovers, they boast the largest Greek wine list in London.
This is the perfect place to spend a leisurely evening making the most of the incredible flavours Greece has to offer.
Find OPSO at W1U 5QL. The nearest underground station is Baker Street.
Convinced? Our concierge staff would love to help you make your Greek inspired staycation a success. Ask us for recommendations and any other advice you need.